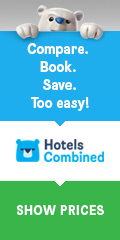 Products
Jack Daniel's Old No. 7
Officially registered by the U.S. Government in 1866, the Jack Daniel Distillery, is the oldest registered distillery in the United States and is on the National Register of Historic Places. Based in Lynchburg, Tenn., the Jack Daniel Distillery is the maker of the world-famous Jack Daniel's Old No. 7 Tennessee Whiskey, Gentleman Jack Rare Tennessee Whiskey, Jack Daniel's Single Barrel Tennessee Whiskey and Jack Daniel's Tennessee Honey.
After crafting whiskey for over 140 years in Lynchburg, Tennessee, Jack Daniel's has created another All-American classic for Australia – a beautifully restored 1930's Pick-up truck. A team of Australian custom car experts have lovingly restored the truck into a mean-looking roadster that one lucky Aussie will walk away with in 2013.
RRP: $39.85 700mL bottle
Stockist: www.danmurphys.com.au
© 2018 Sydney Unleashed. All Rights Reserved.