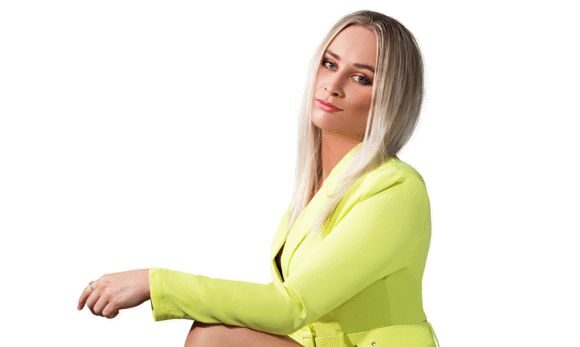 With country music often an acquired listening pleasure, the cross over from old-school style to pop infused melody driven up beats has won over new fans to the genre. Australian country girl Melanie Dyer commands attention through significant lyrical heartfelt tunes to the vibes of a raucous twanging edge. She's all that and more as I found out during an interesting, funny and honest conversation about life in the musical arena from our great southern land to the heart of Nashville. Melanie may admit to not signing autographs overseas ("because they don't know who I am"); but it won't be long I'm sure.
Do you remember the first gig you ever attended as a child?
MD – Keith Urban in concert, he's amazing. He made me realise how to focus on live performance and what to give an audience.  There's probably a billion people I'd like to open a show for but Keith or Dan and Shay, are cool. Or epic band, Old Dominion.
During the covid crisis, have you still had a chance to create music?
MD – The break from being out on the road has helped me collect my thoughts, also songwriting across zoom with my Nashville friends. Was lucky enough to spend a month there just before it all developed, then perfect timing made it back.
Are you treated differently in Nashville being an Australian?
MD – (laughs) It's the novelty of being an Australian artist… seem more exciting than we are. I think we are a little programmed to have an American accent when singing to sound universal, I do sometimes roll my R's.
Been branching out into a bit more country music lately, listening to you. I'm glad I have.
MD – Well country comes in all shapes and forms, including sub-genre around traditional. Mine is kind of pop country laneway.
Would you call yours a similar sound to Taylor Swift? Has she been an inspiration, or another artist to create from?
MD – I feel like I grew up listening to her, a favourite for sure. I only fell into country music growing up on a farm, not far from Tamworth right in the heart of it. The pop stuff came from songwriting – Avril Lavigne, Katy Perry I fused – but the Taylor Swift reference does come up quite often being a chick with a guitar singing story songs.
You seem unique with your own style, it's certainly different.
MD – Been writing since age eleven, processes change but the stamp on my sound remains.
What inspired you from as young as eleven to write, were you always destined to be a performer?
MD – Growing up on the farm around country music, listening to my mum's record collection and a guitar laying around the house made me want to pick it up, give it a go. I was the singer of the family alongside my sisters. I also did pub jams at Tamworth Festival or anywhere I could, it came naturally. Immediately I thought, why don't I create my own songs.
One of the best tunes you have written is 'Memphis T-Shirt'. How many Memphis T-Shirts do you have in your wardrobe?
MD – A lot to sell for merch. Really sad though, I lost the original. I'm still turning the house upside down but may have lost it in the move back.  When going to Memphis, I wanted a souvenir shirt. Next day I wore it to a songwriting session, then wrote that song.
Do you have a middle name; you don't have to tell me.
MD – (laughs) It's sentimental, based on my late grandma whom I didn't get to meet. It's Patricia, very traditional.
How big is your vinyl collection?
MD – You know what Shane, I'm embarrassed as it is not big enough. I appreciate going to friends' houses much cooler than me or way better music appreciation than me to listen. I own CDs that don't work or skip. When I find a place after covid, I will build a collection. Definitely experiencing more styles of music streaming which is an advantage to my listening range.
Did your life change after releasing hit album, 'Fresh'?
MD – Life is always changing, I find there hasn't been a pivotal moment, just lots of milestones along the way. Music is such a strange timeline of life. It's like one gig, you could jump on stage – it's the gig of your life. Then release another song and it becomes a perfect day, or write another song that is my new favourite, it all changes. 'Fresh' pushed me out to do more live shows, also pursue music full-time.
You have gigs coming up, a rarity in these restricted times. What can audiences expect from the shows?
MD – Little different to how we left off in February with a full band, sold-out show. It's intimate now, acoustic songs and stories. People will get to know me more as a singer-songwriter with my guitarist playing known songs alongside new tunes.
What is your warm up routine before walking out?
MD – Jump, shake around to balance thoughts, go over a couple of songs, sip gin and tonic.
How often do you go off setlist?
MD – All the time, my band probably hate me because I wing it so I'm gauging an audience – not cutting and pasting. If audience is calling for a break down chorus, sing-a-long or eight-minute guitar solo, I'll do that (laughs). Not me, I don't shred guitar.
What is the image of Melanie Dyer, describe yourself.
MD – Interesting Shane, I'm a blend of colourful but also everyday casual with a little bit of fun. I'm a mix, two people I'm trying to make as one. Growing up in a small country town, then living the last eight years in Sydney with global travelling. Every day country girl with crazy go-getter.
So thankful MeToo and TimesUp movements have been prevalent. Have you experienced likely obstacles in your career?
MD – Definitely have, probably most women have. It's tough in our industry, I do what I can. I speak up for myself, we have progressed. I'll always write a song about how I'm feeling.
Outside of music, what else is of interest or hobbies?
MD – Did a stint in radio, presenting roles interviewing platforms online. Dipping my toes in entertainment arcs. I love creating songs so that is my main focus in spare time.
You're quite the charity ambassador.
MD – Variety, the children's charity, I've hosted or MC'd fundraisers. I was asked to participate in something special called Project Unleashed; asked to write a song for a child named Harry, who suffers multiple conditions (undiagnosed). I had a week to unleash the magic in Harry, I put my heart into that charity putting in much of my time. I absolutely love it.
**SMASH CUT SEVEN – FIRST THING THAT COMES TO MIND…
Instrument you cannot play but would like to learn – BANJO
Piece of clothing you have owned the longest – AN OLD KNITTED JUMPER
If you were not a musician, you'd be doing what – RADIO PRESENTING
Favourite Movie – THE HOLIDAY (every Christmas I rewatch) or ANY CHRISTMAS MOVIE (the best film category ever)
Can you surf – BEHIND A SKI BOAT IN A DAM, IT'S MORE WATER SKIING
What do you develop first, music, lyrics or song title – MUSIC
Best place to eat a snack – IN THE CAR WHILE DRIVING.
Melanie Dyer is hitting the road with a series of amazing acoustic live performances at venues in October/November 2020 across New South Wales (check melaniedyer.com.au for more info). Dates include:
CRONULLA Brass Monkey: Thurs 22nd Oct
QUEANBEYAN Royal Hotel: Fri 23rd Oct
SYDNEY Mary's Underground: Sat 24th Oct
NEWCASTLE Lizotte's: Thu 19th Nov
BULLI Heritage Hotel: Fri 20th Nov
Shane A. Bassett
Sydney Unleashed is one of Australia's premier entertainment publications exploring the latest in lifestyle trends. From Sydney's finest restaurants, cafes and bars to the hottest in gadgets, products, and home entertainment, Sydney Unleashed is your one-stop lifestyle platform.