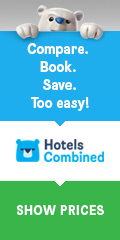 Eat + Drink
Olio, Kensington Street
The thoughtfully restored Old Rum Store in the vibrant Kensington Street precinct has come back to life with the addition of yet another fine restaurant, Olio.
Olio is reimagining Italian cuisine in Australia and transports diners to a subtlety themed, contemporary Mediterranean space. Featuring huge arch windows, exposed brick, pale timber and Sicilian tiles, Olio merges contemporary architecture with the warmth of Italian hospitality to create an exceptional venue.
Chef Lino Sauro pairs the best of Australian produce with his intrinsic knowledge of Sicilian food to create vibrant and visually spectacular dishes. Using olive oil sourced from his family's farm in Sicily, the base of many of his dishes, Lino looks globally for inspiration while always tying dishes back to his Sicilian roots. The result is simple, colourful and flavourful fare that is the antithesis of the stereotypical reputation of Italian cuisine in Australia.
Some of the mouth-watering starters include Ostriche, Arancini, Caponata, and Capasanta which we decided to try on our recent visit. These "barely cooked" scallops with toasted hazelnuts and fava bean 'Maccu' are absolutely delicious. The same can be said of the Chargrilled Calamari Salad with tomato, fennel, and lemon vinaigrette. This vibrant salad will no doubt be a highlight this summer. But our top pick would have to be the Polipo. This charred citrus Fremantle River Octopus with capsicum aioli and chickpeas just melts in your mouth. A heavenly pairing that will have you going back for seconds.
The mains are broken up into two sections – Pastas and Meat & Fish. If you like your pasta, you're in for a treat with a menu full of classics such as Paccheri, Ravioli, Risone, Tagliolini, Tonnarelli, Ditali, and more. On our visit, we decided to dive into the Meat & Fish section and tried the Dentice – grilled wild snapper with Sicilian caponata and pistachio sauce. If you're a fan of Instagramming your meals, the image of this meal just won't do it justice – it's just bursting with flavour and will honestly have you licking the plate clean.
There's also an extensive drinks menu to enjoy, including classic & in-house cocktails, a comprehensive selection of Italian and Sicilian wines, and a handful of highly delectable desserts. These include Mandarino, Cannolo Siciliano, Millefoglie, Tiramisu, and our pick – Semifreddo. With Chef Lino's Signature Nougat Parfait with Toasted 'Noto' Almond Sauce, this one will ensure you end the night on a high.
Olio is refreshingly modern and is the perfect venue to experience the pure joy of Sicilian style dining. Combining fine food with a casual ambience, make sure to check it out for a fresh and unexpected Italian dining experience.
Olio
2-10 Kensington St, Chippendale
www.olio.kensingtonstreet.com.au
CHRISTMAS 2017 UPDATE: Olio will be holding a special Sicilian inspired Christmas Degustation running from 18-24 December for $118 per person. The Christmas Degustation Menu includes:
Gambero Rosso, Purea di Fave a Caviale di Scampi (Scarlet Prawns with Fava Bean Puree and Langoustine Caviar)
Calamari Ripieni in Umido con Polentina di Ceci (Stuffed Calamari, Stewed in Tomato Sauce with Soft Chickpea Polenta)
Brodo Ristretto di Gallina e Tortellini Di Patate con Tartufo Nero Invernale (Reduced Chicken Stock with Fingerling Potato Tortellini and Black Truffle)
Sardine Beccaficu (Chargrilled Sardines with Burnt Mandarin and "Beccaficu" Salad)
Zampone di Maiale (Stewed Pettitoes with Lentils, Cabbage, Mustard Fruit and Green Sauce)
Panettone di Natale e Torroncini (Christmas Warm Sweet Bread and Sesame Nougat)