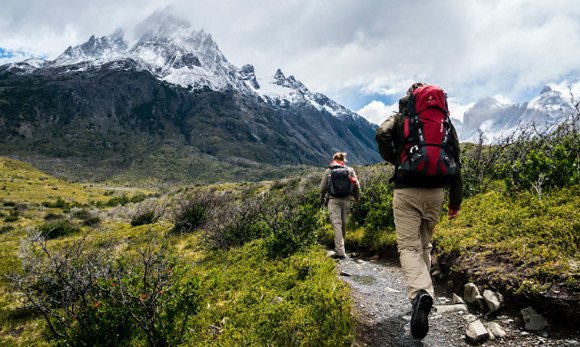 Packing: 7 High-Protein Snacks to Take With You While Hiking
Hiking can be a fantastic way to explore our surroundings and get in touch with nature. It does take some preparation; you must ensure you have suitable clothing, camping gear and consumables to last the duration of your journey. If you're stuck in an emergency, it will take some time before help arrives, so ensure you're ready for any outcome.
Depending on the duration of your hike, one of the essential items will be the foods you're taking on your journey. If you cannot sustain yourself adequately during your hike, it'll likely get cut short, something none of us wants to happen. Taking high-protein items that can last during hikes is recommended as these will give you the most satiation and nutrition required for long trips.
This list will go through some of the best-suited high-protein snacks you can take with you during your hiking trips.
Beef Jerky
Beef Jerky is one of the staples that all hikers should consider when preparing food for their treks. It is packed full of protein and lightweight, which makes it easy to store in your backpack. The popular snack is made by drying out the meat, making it difficult for bacteria to survive and, in turn, helping the Beef Jerky last the duration of your trip.
If you plan on taking some beef jerky on your next trip, consider how long the hike will be and what other food you plan on taking. If you're going for 2-3 days, 500g of beef jerky should be good alongside some other snacks.
Packaged Tuna
Although not protein-rich as Beef Jerky, Tuna is another popular choice for hikers. We would typically recommend Canned Tuna, but cans will take up unnecessary space if you're hiking. Not to mention you'll have to take the cans with you off trail for disposal. You can find foil-packed Tuna in most supermarkets these days, which is much more convenient and space-saving.
Salami
Salami is another excellent option to take with you on long hikes if you're looking for high-protein snacks. You'd think that Salami would be as high-protein as Beef Jerky, but this isn't the case since there are spices and preservatives in Salami that lessen its protein content. It still is an excellent option because of its longevity. Cured meats such as Salami can last for years unopened, but they will need to be refrigerated once you cut them open for consumption – keep this in mind on your next hike.
Cheese
There are wide Cheese varieties that do well without refrigeration. These include aged varieties such as Goudas, Parmigiano Reggiano, and Grana Padano. Aged Cheese is usually higher in protein than other varieties. Parmesan Cheese, in particular, has up to 35g of protein per 100g serving. Cheese can be a great and delicious addition to your next trip.
Protein Bars
Protein Bars are another great option to add to the list. These snacks are easy to pack, last long and are usually packed with vitamins. You should check the label and ensure you buy quality brands as many can be filled with sugar and other undesirable ingredients. This option is good if you're bored of Beef Jerky and craving something sweet but still protein-rich and healthy.
Peanut Butter
Peanut Butter is surprisingly high in protein, up to 25g per 100g serving. It's an ingredient often used in Protein bars due to its high protein content and is easily stored for long periods. It is also very calorie-rich because it is high in fats, making it ideal for taking on long journeys. You can enjoy Peanut Butter with crackers or simply straight from the spoon. This can be a great option if you're looking for an additional item that will give you a bang for your buck.
Nuts & Seeds
Most varieties of Nuts & Seeds have high-protein content and will certainly last you the duration of your next hiking trip. Snacking on Nuts & Seeds is much easier because they don't require any preparation or utensils; just get your handful and enjoy. There are wide varieties to choose from; you can buy some pre-packaged trail mixed or decide to own. You'll also be able to easily package and store this in your backpack without too much trouble.
Conclusion
There are many options when it comes to high-protein snacks for your hiking trips. If you're going out for multi-day hikes, it's a good idea to bring a variety of foods to last you, so you don't get bored. Additionally, you should consider what foods will provide you with the most calories, so you're making the most of your backpack real estate. It all comes down to personal preference so analyse this list, see what works for you and start planning your next trip.
Sydney Unleashed is one of Australia's premier entertainment publications exploring the latest in lifestyle trends. From Sydney's finest restaurants, cafes and bars to the hottest in gadgets, products, and home entertainment, Sydney Unleashed is your one-stop lifestyle platform.