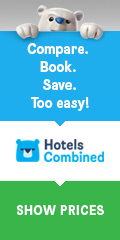 Features
Reinventing Your Office Style
Three key looks from Schwarzkopf for the new season.
With snooze buttons and coffee demanding our attention in the morning, we're likely to skimp on our hair routine, meaning you don't put your best working style forward everyday. Leading cosmetic hair brand, Schwarzkopf, has provided tips on how to re-create three smart, stylish and sophisticated looks that will not only reinvent your office style, but ensure that you are looking and feeling your best from 9 til 5 and well into the evening.
'I MEAN BUSINESS'
1. Rake a golf ball sized amount of Extra Care Strong Styling Mousse through towel-dried hair. This look also works on dry hair if it's dirty. Use a little less or a little more mousse depending on how much hair you have
2. Blow dry your hair to work the mousse through with a flat brush, directing it back off your face as if you were creating a pony-tail – try to avoid leaving a visible part
3. Apply a small amount of paste or gel such as Taft Styling Gel through your roots, using your fingers or a comb. Direct the hair back and slightly upwards behind your ears
4. Use a booby pin behind your ear to help hold your hair back neatly. Your hair will naturally fall over the top of the pin to hide it
5. If you hair is long or curly, smooth the ends with a straightener or smoothing oil. Finish with Extra Care Strong Styling Hairspray to hold it in place
'WORK HARD, PLAY HARD'
1. On wet hair, apply Extra Care Push Up Volume Mousse and then blow dry hair using a large round brush to give volume and add shine to the hair.
2. Try and lift the hair at right angles to the scalp for maximum lift
3. Then using your straightening iron, divide the hair in to manageable sections and run the iron over the mid lengths but try and avoid the root area and the ends
4. For the finishing touches, keep any fly-aways at bay by smoothing with a hairspray for a smooth, natural finish
'THE MULTI-TASKER'
1. Firstly apply a Extra Care Styling Mousse to the hair
2. Blow dry hair upside down to create volume
3. Apply a heat protector to hold and protect the hair before using a straightening iron
4. Using the iron take large sections and wrap hair around the iron pulling through the hair to create uneven waves.
5. Apply Schwarzkopf Extra Care Volume Powder to the crown of the head
6. Loosely pull hair back into loose low bun
7. Release pieces through the front to frame the face
8. Finish with a firm hold lacquer for that perfect finish
Hair how-to's by Schwarzkopf's National Technical Educator Grant Withnell
For more information please visit: www.schwarzkopf.com.au