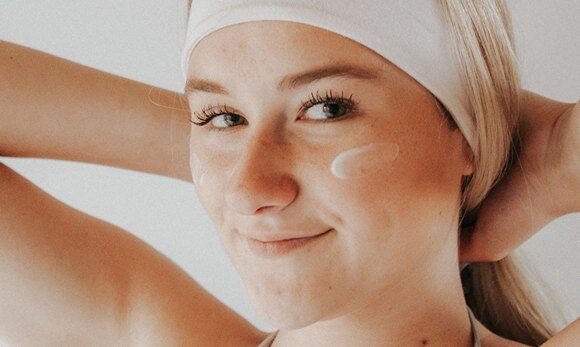 Skincare Basics: Timesaving Tips for Busy Mums
Being a mother is one of the hardest jobs out there with many demanding roles to play. Most mums are cooks, housekeepers, drivers, seamstresses, therapists and many other careers smashed into one. With all the important roles they play, mothers deserve as much care and love as they provide to their kids and partner. So if you're also a busy mum in desperate need of some TLC, here are a few tips that will not take too much of your precious time.
Cleansing
One of the most basic steps to skincare is cleansing, so make sure to start with it. Cleansing your skin will prevent breakouts and calm irritated skin. There are many products on the market, but you can also make your own at home with jojoba, tamanu or olive oil as a good natural option for you. When you don't have time to put on your cleanser, you can grab cleansing facial wipes. This product is perfect for busy mums since you can just throw a pack of wipes into your bag and use them whenever you have time.
Moisturizing
Healthy and moisturized skin is a great way to look fresh even when you're running on fumes. There are many different types of moisturizers on the market, so you can experiment with brands and types until you find something perfect for you, but natural products are always the best choice. Something natural like antioxidant daily moisturizer from Herbal Dynamics Beauty is sulfate, paraben and phthalate-free, so you know it will be gentle on your skin.
Some moisturizers contain SPF, so you can use them as 2-in-1 protection and put one less chore on your to-do list. Also, here's a little trick: apply baby oil when you step out of the shower and you'll be moisturized all day long!
Wipes and pads
When you're too busy for any sort of skincare routine, beauty wipes and pads will come to your aid. These convenient wet wipes can just be thrown into your purse or diaper bag, placed on your nightstand or packed into your carryon luggage, so you can have them close whenever you need them. However, they are not a 100% replacement for your regular skincare routine—they are just there to serve you on days when you're really busy and just want to hit the bed as soon as possible without having to go through your cleansing routine.
BB and CC creams
BB and CC creams are loaded with beneficial skincare ingredients and are perfect for busy mums with no time for complicated makeup routines. They hide sallowness and redness and offer a lighter foundation while also feeding your skin with antioxidants it needs to stay healthy. Some BB and CC creams also have SPF which is very beneficial for your daily skin protection.
Hand care
Mother's greatest tool is her hands and they need to do a variety of tasks every day from washing dishes to changing diapers to offering soft hugs and cuddles. As you can see, hands take a lot of abuse yet they need to stay in top shape, so make sure to keep them moisturized with a moisturizing hand cream or petroleum jelly. Mothers on the go might also benefit from a hand cream with SPF that further prevents damage and age spots. And hand creams come in small tubes so you can always have some with you in your bag, car or nightstand.
If you don't love and take care of yourself, how can you love and take care of your kids? This time, put yourself first and don't neglect your skincare routine. And with these tips, you won't have to try hard to find time for some skin TLC!
Sydney Unleashed is one of Australia's premier entertainment publications exploring the latest in lifestyle trends. From Sydney's finest restaurants, cafes and bars to the hottest in gadgets, products, and home entertainment, Sydney Unleashed is your one-stop lifestyle platform.