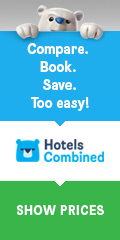 Products
Smart Watch: The Future?
Smart watches were things of fiction, but Samsung and Sony have turned them into a thing of the future. Launched in Berlin, Samsung's Galaxy Smart Watch "Gear" was introduced at the IFA in Berlin. At the gadget show, Samsung's "Gear" and Sony's Smart Watch 2 competed to wow visitors with their huge 1.6- inch screen and chunky build.
Both watches are glove friendly and have to work with a phone, in Samsung's case it is the Galaxy Note 3. Wearing the watch means that you can stash your phone nearby and not have to hold it in your hands all the time. If you prefer to feel like a super-spy, the "Gear" allows you to make calls and has a 1.9 megapixel camera. If you want to look normal, but want a sleek looking watch that complements your phone, then Sony's watch is the one for you.
While Sony's watch boasts a better battery life and better build quality; Samsung boasts six strap colours and ten different clock faces. Unfortunately, both watches only have Bluetooth to connect to a phone at the moment. Gear is packed with 800MHz processor with 512mb of RAM and 4GB worth of memory, and Sony has yet to release more information on this end. To own Samsung "Gear", you would have to have Galaxy 3, but Sony's Smartwatch works with most of Sony's smartphones using near-field technology.
Why would you want a chunky watch like these? Aside from looking futuristically cool, it also saves you from constantly fishing out your phone from its hiding place to check for messages or tweets and tell time. The watch would have apps you can swipe to use, but its 1.6 inch screen will probably limit its functionality to some point. Pricing for both watches is unknown for the Australia market, but Sony is selling its watch for £130 in the UK.
Let the wearable tech war begin!
Ailyn Koay
Sydney Unleashed
is one of Australia's premier entertainment publications exploring the latest in lifestyle trends. From Sydney's finest restaurants, cafes and bars to the hottest in gadgets, products, and home entertainment, Sydney Unleashed is your one-stop lifestyle platform.
© 2005 - 2018 Sydney Unleashed. All Rights Reserved.