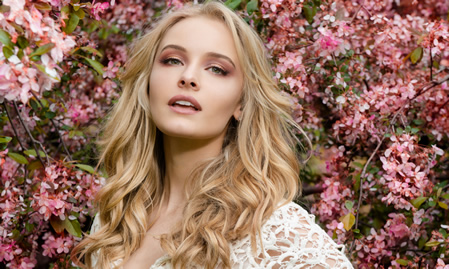 You may not know exactly who she is just yet, even with two current credited names, already established on such television classics including Gossip Girl, 30 Rock, Lucifer and as a succubus on underrated Midnight Texas. The laid back native New Yorker Taylor Black combines talent with determination whose screen career is sure to skyrocket. ADDicted is a small role in a solid film showcasing natural presence.
You have two names, Taylor Gildersleeve or Taylor Black. I know you're married, is that why it changed?
TB – Yes (laughs), it was one of those tricky questions when an actress gets married, do they keep the maiden name or take a new name. As I had done a bunch of work with Gildersleeve, I wanted to at least somewhat on line for the time being so people wouldn't be totally confused saying I think I know this girl, possibly. As an actress, I am always changing up haircuts or colour and people go, do I know her? As a marker I'll go with Gildersleeve for a while, eventually all projects moving forward will be Taylor Black. Changing Google is a process (laughs), I love the name Black. So grateful I married someone with a good name, it's easier to digest (laughs).
Do you enjoy changing your appearance to fit into a role?
TB – Absolutely, glad you asked that. My dream one day is to become so well known I can eventually change it up all the time and literally no one gets annoyed. Although, you have to match your headshots and don't want to confuse casting on potential projects. Once a year at least, you got to keep it fresh and interesting. I crave change, especially visually. I'm afraid of being typecast so get excited when landing auditions for out there, fun, crazy characters. Playing myself is boring.
You're against type in Lucifer.
TB – It's comedy, my role is a porn star which is hilarious. So bizzare but at the end of the day, I had so much fun with it putting on variable personas. I want to get lost in the character every single time.
With a stack of television credits, have you got a standout?
TB – I like all the roles I've played. Had the time of my life in Midnight Texas, a new show where I played a succubus, an ancient demon gets into the body of a young siren who seduces me and essentially devours their souls. I'm an innocent seductive hitchhiker who tricks men until her jaw hinges to attack. Just a lot of fun. I sang in it too, the best time.
ADDicted is a serious significant role for you, how was the audition?
TB – Originally I auditioned for the lead, Ashley, but didn't feel like the correct fit for some reason, we all felt it. I read for Kristin on the same day, a silly piece about hair extensions which I loved, I totally have played around with hair extensions so understood them (laughs) and Dan Jenski (director) wrote a monologue. In the audition room, he was welcoming. It was not an uptight scary vibe, he is young and comforting allowing me to improvise the monologue with my own personal quirks. They laughed and it worked so I got offered Kristin.
Never needed them but I am fascinated about hair extensions.
TB – You are the first person I have told that story to, it was great to share. There are many types, it's a whole world of extensions out there Shane but major things can go wrong which cracks me up.
The set was on an actual campus, did you hang out with fellow cast?
TB – Literally everyone on set were awesome. Bonded immediately with Lauren Sweetser, welcoming me and warm, a great person who remains friends to this day. Also really bonded with Dan's girlfriend Jess. We kept in touch with phone dates then when I moved, we have gotten together to hang out becoming a great friend. Luke Guldan, although we didn't have scenes together, he went out of his way to introduce himself explaining that he was keen to meet me because of being the only other person there from New York. We worked together again on crossing episodes of One Bad Choice for MTV, he's a nice guy.
Did you have to research the ADDicted subject matter?
TB – I have not tried adderall myself but went to a competitive university and saw people popping pills, especially around exam time. It was from personal experience I drew from seeing these things happen. It spoke more to me on how much pressure is on kids these days, academics have stress. The amount of work given to college kids to me is unfair, unhealthy. Sadly I understand why they may use it. Ironically I read the script while I was in class during a boring lecture. It told a story, detailed as well as simply for a wide range of audiences.
How would you describe ADDicted to those considering watching?
TB – It is a good film, doesn't get much better than that. A strong cautionary tale, important topic, something people can relate to possibly and the prescribing of drugs to kids is known to be rampart. It's an interesting personal account of what can happen. Teens should watch, college students to adults should watch, it may prevent those thinking about overuse of prescribed drugs.
Did you bring any of your own personality or possibly wear your own clothes as Kristin?
TB – Definitely wore my jeans for all the scenes, boots too. The way my hair was done was similar to how I would wear it in college. A scene in the library I wore my entire own outfit, scarf, leather jacket, the jeans! Looking at the film, it seems visually like a different period of my life. Now I've got short blonde hair while long brown in ADDicted. She was a nice supportive friend character to play, not different to myself.
Were any of your scenes cut? You were so good I wanted to see more.
TB – Kristin was originally a tinier role which thankfully got extended.
How did you get into acting, were you a model or just decide acting is what you wanted to do?
TB – Took acting classes eleven through twelve and it surprised me not thinking I would be an actor. I fell in love instantly getting lost into character. My acting coach announced, alright you're doing this professionally. He set me up with headshots, calling managers, it went from there into a soap opera. Part of my training was a year on All My Children, that turned into boot camp to test if I really wanted it. Five episodes in a week with crazy amounts of lines to remember, I was turning fourteen, essentially overwhelming. Going into the city every day from Long Island, it was different to a normal kid. It wasn't like hard work though as I loved it so much.
What are you memories of Gossip Girl?
TB – Time has gone so fast. It was a classic New York City show, everyone was super nice to be around. I was brand new to college at the time officially living in the city. Those sets were gorgeous to be on, very cool.
What interests do you have outside the film industry?
TB – My husband is an artist, society portrait painter as well as a sculptor. Meeting me became inspiration to make films, so working together he wrote/directed while I starred in some short films. Instantly we got the bug to work more together and social media often demands quality video content for brands, we thought we could do that and have been for over a year now. It's a passion transitioning into a success for us both. Recently we did a Swiss jewelry campaign going to Bermuda as brand ambassador as my husband got to shoot it. Cool. Other than that, I cook, play tennis, horseback riding, hiking, avoid housework when possible.
Does streaming films help with movies like ADDicted being seen rather than in cinemas?
TB – Oh yes I embrace that but everyone has their different preferences to options of watching films, I get that. You can create any brand you want to creating a niche for oneself, that's what I think. In this market as an actor you need a niche, but also variety to prevent getting lost in the shuffle. You want people to know you from your work however they see it, but streaming is such a benefit for smaller films, to possibly break free and stand out. There is an opportunity to showcase different things online, ADDicted deserves a broad audience.
It sounds like you want to try every genre as a performer?
TB – Don't have a preference for comedy, drama, I book both evenly, love both but yes will try to mix it up if offered interesting projects.
Can you sing, musicals are hot?
TB – That's a good question, I'm certainly not a professional singer for sure but enjoy it, growing up singing in chorus at school. I've done voice over work, national commercials, animation; my voice over coach encourages me to sing, so currently dipping into singing for little kids cartoons to practice, losing myself into character. Love to sing in the shower and for Midnight Texas, I sang creepily but in the background so thankfully it's unlikely to be critiqued.
You need a project riding horses and singing.
TB – Amazing, definitely riding horses and I want to do a period piece due to being obsessed with doing accents. On a horse, with British or Southern accent in a period piece, yes please. I wish I was fearless enough to do an Australian accent for you now but if I ever book a role down under or fly down there to do interviews, I will go for it with a perfect Australian accent for all to critique.
ADDicted (Rated M – 109 min). Available as VOD: check your streaming service. DVD coming soon!
Shane A. Bassett
Sydney Unleashed is one of Australia's premier entertainment publications exploring the latest in lifestyle trends. From Sydney's finest restaurants, cafes and bars to the hottest in gadgets, products, and home entertainment, Sydney Unleashed is your one-stop lifestyle platform.