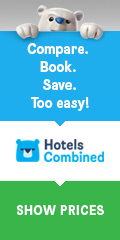 Features
2014 Golden Globe Predictions
The 2014 Golden Globe nominations were announced last week indicating that the motion picture award season is underway – my favourite time of year. Screen Actors Guild, BAFTAS, even MTV get in on the movie award scene, but the Golden Globes is always unpredictable. The ceremony is on Monday January 14th AEST (Sunday night in Los Angeles). It also covers television.
Voted by industry journalists reporting abroad, officially known as the Foreign Press Association, The Globes were once simply regarded as a popularity contest and an excuse to party. They also narrow down categories separating comedy/musical and drama. At times, Golden Globe winners can be an indication of whom may win an Academy Award. Various nominations have mystified. For her performance in Evita, Madonna won best actress but did not receive an Academy Award nomination. Eddie Murphy shocked everyone by winning a Globe for Dreamgirls then failed at Oscar time. Fun controversy has also followed it over the years. Actress Christine Lahti was famously in the toilet as she was required on stage to receive her award. Dual Globe ceremony hosts are Amy Poehler & Tina Fey. Can't wait!
Below are my predictions and views on some of the major categories, some of the films are yet to be released in Australia. 2013 did not have an abundance of bad movies released, just plenty of average or forgettable ones, and I sat through over 300 of them. The Oscars are my Grand-Final, but I'm also a Globes fan.

Best Actress Drama – I tip Cate Blanchett
Cate Blanchett is already the number one pick by everyone including betting agencies to win for her role in Blue Jasmine, I agree. Sandra Bullock was awesome in Gravity and a heartfelt performance by Judi Dench (Philomena) are strong competition to our Cate.
Best Actor Drama – I tip Robert Redford
The final scene in Captain Phillips may well win Tom Hanks the Globe, it had me in tears, twice! However, strong opposition will come from legend Robert Redford as a sailor lost floating aimlessly at sea in All is Lost and Chiwetel EJiofer grandiose in 12 Years a Slave.
Best Actress Comedy/Musical – I tip Great Gerwig
This one is anyone's guess, I did predict months ago that Greta Gerwig would be nominated for her 'Generation Y 'version of Annie Hall (Francis Ha). She is remarkable, but with Meryl Streep and Amy Adams in her category, it might not happen this time. A lucky dip.
Best Actor Comedy/Musical – I tip Bruce Dern
In Nebraska, veteran Bruce Dern is emotional, funny and unique, he can't lose. Christian Bale is ridiculously magnificent in American Hustle, while Joaquin Phoenix as a guy falling in pseudo love with his computer's automated voice in Her is brilliant. Against Bruce, no cigar.
Best Picture Drama – I tip 12 Years a Slave
Practically a two horse race with the outstanding outer space survival thriller Gravity deservedly up for best picture, I've seen it three times not losing any impact. A super emotional script and brilliant ensemble cast will see 12 Years a Slave win. Captain Phillips may surprise.
Best Picture Comedy/Musical – I tip American Hustle
Near perfect American Hustle is simply the most entertaining oddball comedy out all year, a polished film on all accounts. Wolf of Wall Street cannot be ignored, Leonardo DiCaprio shines but if there's an upset on the cards, it will be Cannes film festival darling, Inside Llewyn Davis.
Best Director – I tip David O'Russell American Hustle
This is tough because as hard as directing Captain Phillips would have been for Paul Greengrass, the man behind American Hustle, David O'Russell backs up the inventiveness of Silver Linings Playbook with another hilarious, cautionary, unmissable film.
Best Screenplay – I tip Her
The fact you actually believe that Joaquin Phoenix is in love with the automated voice on his computer is as much about the script as the acting, Scarlett Johansson's voice also helps considerably. American Hustle will probably win though, that's fine.
Best Supporting Actress – I tip Jennifer Lawrence
Welcome back Julia Roberts, but Hollywood it-girl of the moment, Hunger Games starlet Jennifer Lawrence gives an other end of the spectrum performance as the shut-in alcoholic wife in American Hustle. Sally Hawkins deserves her nomination in Blue Jasmine, so good.
Best Supporting Actor – I tip Jared Leto
I'm conflicted again, too many top performances. In particular, one is by non-actor Barkhad Abdi. He affected the audience just by using those bulging wide-eyes in Captain Phillips. As a transvestite in Dallas Buyers Club, Jared Leto is flawless and will win through voice alone.
OTHER TIPS:
BEST ANIMATED FILM – Frozen 
BEST FOREIGN FILM – Blue is the Warmest Colour (France) received a standing ovation at Cannes.
BEST ACTOR IN A TV MOVIE/MINI SERIES – Michael Douglas – Behind the Candelabra (cinema released in Australia and the UK, it was a box office hit, but was actually made for American television).
BEST ACTRESS IN A TV MOVIE/MINI SERIES –  Rebecca Ferguson – The White Queen underseen in an eerie performance.
In other television categories, Bryan Cranston is favourite in the pop culture phenomenon BREAKING BAD, while Sophie Vergara will break some kind of record by winning another Globe for MODERN FAMILY. Former 80s Brat Packer Rob Lowe will come close to winning support in BEHIND THE CANDELABRA but faces strong competition from veteran Jon Voight in the evocative RAY DONOVAN.
By. Shane A. Bassett