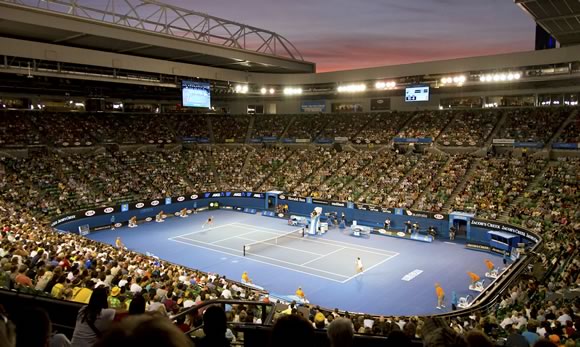 3 Best Times Of The Year To Venture To Melbourne
The trek from Sydney to Melbourne is not a particularly long or difficult one. And yet, with Sydney providing pretty much everything a local or traveler could want or need, it's rarely necessary to head south to Victoria. This logic makes sense for the most part, but we'd still like to argue that there are at least a few times each year that warrant making the trip. And luckily, regional airlines like Jetstar are flying more often (and with cheaper ticket prices than ever), so it's really quite easy to make a quick weekend getaway.
Here are our top three occasions that warrant a visit to Melbourne.
1. The Australian Open
The Australian Open is the first of the four Grand Slam tennis tournaments to take place each year, occurring each January. This tournament is always particularly interesting, as it is often used as an indicator for how the rest of the season will go, or how "in form" the top players are. Naturally, this means that players are always gearing up to play their very best tennis come time for the Open. The most recent tournament's singles champions, Novak Djokovic for the men and Naomi Osaka for the women, will be back in action next year, and accompanied by all of the best players in the world who are healthy enough to give it a go. Naturally this makes for some very exciting viewing, though we should also mention that the Aussie Open is often referred to as the "Happy Slam." This is simply because of the fun, carefree atmosphere that prevails among spectators, who are often just as happy having a pint on the grounds as they are sitting for a match!
2. Melbourne Cup
The Melbourne Cup is another event that attracts many visitors from all over Australia and the world. This is not only an important sporting event, but also (as you know if you've ever attended an esteemed horse race before) a major social occasion. Women pull out their biggest hats and highest heels, and men show up in matching pastel sport coats. Many of the spectators (as well as people viewing from afar) also mark the occasion by placing bets on the Cup, so as to get even more fun out of watching a given horse win. Even those who don't participate in these hands-on ways, though – dressing up or placing bets – the Melbourne Cup marks an incredibly festive, enjoyable event. It's a national holiday for a reason, and while it's quite fun to watch from elsewhere in the country as well, nothing beats being there for the celebration. The Cup takes place annually in November.
3. Vision Australia's Carols by Candlelight
Clearly, Melbourne is a great city for sports fans, as evidenced by the two previous suggestions. But it's also a place for people who enjoy arts and culture, which means there's plenty to do beyond, say, tennis and horse racing. Another one of our favourite events in Melbourne takes place each December around the holidays. Carols by Candlelight is a tradition that has existed in Melbourne since the early 1900s, and which involves live musical performances illuminated by candles on Christmas Eve. It's an incredibly pleasant experience – even a moving one – and while it has sparked imitations around the country, the Melbourne event is the original, and still the best! Just keep in mind that you do have to buy tickets if you plan to attend.
Really, it's a fun city to visit even if Sydney offers limitless charms and attractions of its own. But do yourself a favour and use one of the above as a perfect excuse to visit, if you don't have reason to otherwise!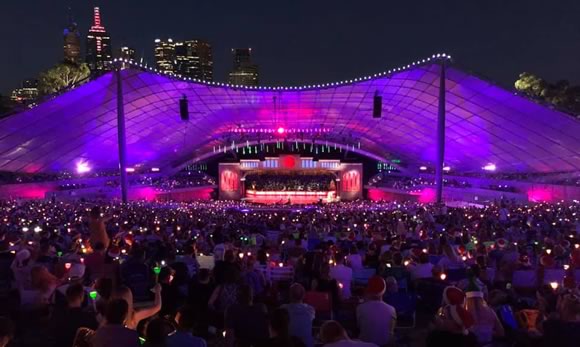 Sydney Unleashed is one of Australia's premier entertainment publications exploring the latest in lifestyle trends. From Sydney's finest restaurants, cafes and bars to the hottest in gadgets, products, and home entertainment, Sydney Unleashed is your one-stop lifestyle platform.