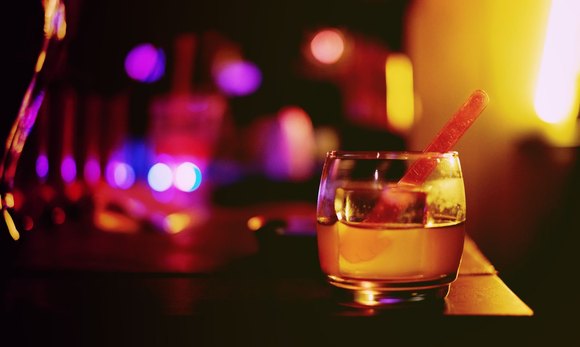 6 Secret Whisky Bars In Sydney To Visit This Year
Welcome to a world of hidden gems and clandestine watering holes, where the allure of mystery meets the finest selection of whiskies. This blog takes readers on an exciting journey through Sydney's secret whisky bars, uncovering six remarkable establishments waiting to be discovered.
These enigmatic venues offer not only exceptional whisky collections including treasures like Glenmorangie single malt whisky, but also captivating atmospheres, making them perfect destinations for both connoisseurs and adventurous spirits alike. So, prepare for a thrilling adventure as the 6 Secret Whisky Bars in Sydney that simply must be visited this year are revealed. Let the exploration begin:
1. Ramblin' Rascal Tavern
The Ramblin' Rascal Tavern is a lively and welcoming establishment that offers an extensive range of whiskies for your enjoyment. Tucked away at the corner of Elizabeth and Park Street, beneath the Toni & Guy hairdressers, lies a hidden gem waiting to be discovered. Venture down into the basement to find a warm and inviting space adorned with dark brown timbers, creating an intimate atmosphere.
The charming bar features a familiar design, complete with a sliding ladder and tea lights housed in glass jars, adding a touch of whimsy and enchantment to your experience. With its laid-back atmosphere, mismatched furniture, and dim lighting, this bar is the perfect place to relax and unwind. The knowledgeable staff are always happy to offer recommendations, making it easy to find the perfect dram to suit your tastes.
2. The Cumberland
Tucked away in the bustling seaside suburb of Manly, The Cumberland is a hidden gem that offers a truly unique whisky experience. This subterranean speakeasy-style bar boasts an incredible selection of over 250 whiskies, with options to cater to both novices and seasoned connoisseurs.
As you descend the staircase into the dimly lit, atmospheric bar, you'll immediately be transported back in time, thanks to the rustic decor, complete with exposed brick walls, vintage furnishings, and intimate nooks and crannies. The knowledgeable and attentive staff at The Cumberland are always on hand to guide you through their exceptional whisky offerings, providing recommendations based on your preferences and ensuring that you discover something new and exciting with each visit.
In addition to their impressive whisky range, The Cumberland also offers a carefully curated cocktail menu, featuring both classic and innovative concoctions that showcase the versatility of the spirit. Pair your drinks with their delicious tapas-style dishes, which are designed to complement the complex flavours of the whiskies on offer.
Whether you're seeking a romantic date night spot or a cosy place to catch up with friends over a dram, The Cumberland is an unforgettable destination that should not be missed when exploring Sydney's thriving whisky scene.
3. Stitch Bar
Concealed behind the unassuming exterior of a tailor shop, Stitch Bar invites whisky enthusiasts to embark on a truly unique and unforgettable journey. As you step inside, you'll be captivated by the eclectic decor, where antique sewing machines and vintage haberdashery items take centre stage, creating an atmosphere that is both nostalgic and intriguing.
At Stitch Bar, you can indulge in a vast selection of whiskies from around the globe, as well as expertly crafted cocktails that showcase the creativity and skill of their talented mixologists. The knowledgeable staff are more than happy to guide you through the extensive menu, ensuring that you find the perfect drink to suit your tastes.
Whether you're looking to explore new flavours or simply enjoy a night out with friends in a distinctive setting, Stitch Bar offers a one-of-a-kind experience that you won't soon forget. Its intriguing ambiance and exceptional offerings make it a must-visit destination for all whisky lovers and cocktail connoisseurs alike.
4. The Baxter Inn
Inspired by the hidden bars of New York and Boston, this charming establishment can be found tucked away in a basement at the end of an unmarked alley off Clarence Street. First-time visitors are sure to be delighted by the unexpected surprise that awaits them in this lively and character-filled drinking den.
The dimly lit, elongated interior showcases an impressive bar that spans almost the entire 10-metre length of the space. Boasting a well-stocked and tiered selection, it features a staggering array of nearly 800 whiskies, ranging from Talisker 10-year-old to Glenfiddich 12-year-old. The friendly and knowledgeable staff are always on hand to help you navigate the extensive menu.
Beyond whisky, the bar also offers a wide variety of spirits, cocktails, beers, and wines. Whether you're in the mood for a classic negroni or a bespoke creation like a Talisker 10 Sour, the skilled crew at The Baxter Inn is more than happy to accommodate your preferences.
For a truly exclusive experience, venture into the hidden Whisky Room located in the cellar. Housing a collection of rare and premium whiskies, it provides an intimate setting to savour these exquisite offerings.
5. The Rover
The Rover, formerly known as The Wild Rover, is a charming, Irish-inspired bar that offers a carefully curated selection of whiskies from around the world and the Surry Hills' cherished hidden gem has undergone a revamp.
The refreshed space retains its moody ambiance and hints of Irish heritage while incorporating stylish New York-inspired cocktail bar elements, making it an ideal spot for a romantic date. The downstairs area maintains its British tavern-meets-New York cocktail bar essence, true to its whiskey bar roots, offering a diverse selection of whiskies from around the world.
With its warm and welcoming atmosphere, this Surry Hills gem is the ideal spot to enjoy a dram or two with friends. The Rover's friendly staff are always happy to share their passion for whisky, providing expert recommendations and guidance.
6. Earl's Juke Joint
Inspired by the lively juke joints of America's Deep South, Earl's Juke Joint offers a lively and energetic atmosphere that perfectly complements its diverse whisky selection. With its vibrant decor and lively music, this Newtown hotspot is a must-visit for those seeking a whisky experience with a twist. Don't be surprised if you find yourself dancing the night away after sipping on some of their delicious whiskies.
With each of these six secret Sydney whisky bars offering their own unique charm and selections, there's no shortage of places to explore and indulge in your love for whisky. Whether you're a seasoned connoisseur or new to the world of whisky, these must-see sip spots are sure to leave a lasting impression.
Sydney Unleashed is one of Australia's premier entertainment publications exploring the latest in lifestyle trends. From Sydney's finest restaurants, cafes and bars to the hottest in gadgets, products, and home entertainment, Sydney Unleashed is your one-stop lifestyle platform.