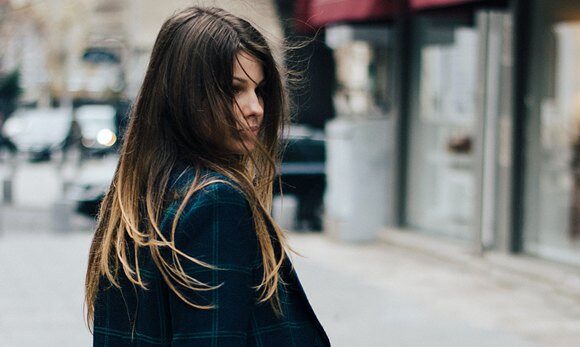 7 Fashion Tips & Tricks Everyone Should Know
You don't have to follow the coolest trends or wear the most expensive clothes to be more stylish. Your outfits can look more polished with a few smart fashion hacks. Sometimes all it takes to create a next-level look are tiny tweaks that can be done in no time.
On that note, let's dive into seven foolproof fashion tips and tricks everyone should know!
1. Invest in Timeless Pieces
A great wardrobe consists of classic garments that can be mixed and matched all year round. Make sure to purchase high-quality essentials like perfectly fitting blue jeans, a longline coat, a white blouse, a blazer, comfortable walking boots, and a shift dress.
These closet staples are timeless and versatile, so they can be worn throughout multiple seasons and combined endlessly with the latest trend items.
2. Flaunt Your Favourite Features
Show off your curves or your collar bone or whatever you particularly like about your body. Master the perfect outfit that emphasizes your best parts. For starters, find the features you love and discover styles that make them stand out.
If you are in love with your legs, accentuate them with a narrow pencil skirt and high heels. This outfit will make them look longer too.
If your feminine hips are the favorite part of your body, play them up with a classic wrap dress.
3. Create Layers with Necklaces, Rings, and Bangles
A single piece of jewelry sometimes won't cut it. Upgrade your basic outfit and make a bold statement by layering your jewelry. And if you learn how to do it right, you can get way more mileage out of it.
This trend allows you to experiment with different lengths, shapes, colours, and textures and create captivating layers.
When layering necklaces, choose different lengths to accentuate your face. Rings are especially suitable for making layers as you can mix and match them in all kinds of interesting combinations.
Buy Iconic jewelry online to adorn your look with beautiful, authentic gems that will add a little bit of magic to your layers!
4. Amp up Your Style with a Bright Lipstick
You can easily upgrade a simple jeans look by applying bright lipstick. There are many lip shades out there that can turn a dull outfit into an attention-grabbing one. It will take a bit of experimentation to find the shade that works for you, but it's worth the effort!
If classic is your thing, go with bright red lipstick. And if you are not afraid to experiment, try out strong pinks in '80s style. They are popular this season.
5. Stick to What Works Best on Dressy Occasions
Although playing with trends is highly encouraged, dressy occasions are not the perfect time to experiment. To make sure you look your best, know your silhouette, and stick to what works best for you.
You need to understand what your body shape is and what sort of styles will maximize your best features and minimize those you are not so fond of.
For example, pear-shaped girls should opt for an A-line dress that will streamline their bottom half.
6. Style Your Favorite Graphic Tee with a Blazer
For a modern and chic look, pair a luxe blazer with an edgier T-shirt. Throw in a pair of jeans, and you've got a tried and tested outfit formula that is both dressed up and casual. The T-shirt adds playfulness, while the blazer says tailored polish.
Mix a black blazer with black leather pants and killer heels for a glam, show-stopping look.
7. Wear a Monochrome Outfit
Opting for a monochromatic (one colour) outfit is one of the simplest ways to look ultra-chic. Pick one hue and stick to it. It doesn't have to be black, although it is the chicest and easiest to pull off.
If you want to try this trend, start with all black or an all navy ensemble as you probably already own all the elements required to create this look. Keep your makeup simple and bright.
If you feel confident, you can play with this style and include different tones or shades of the same colour. This will give your outfit more balance and depth.
Sydney Unleashed is one of Australia's premier entertainment publications exploring the latest in lifestyle trends. From Sydney's finest restaurants, cafes and bars to the hottest in gadgets, products, and home entertainment, Sydney Unleashed is your one-stop lifestyle platform.