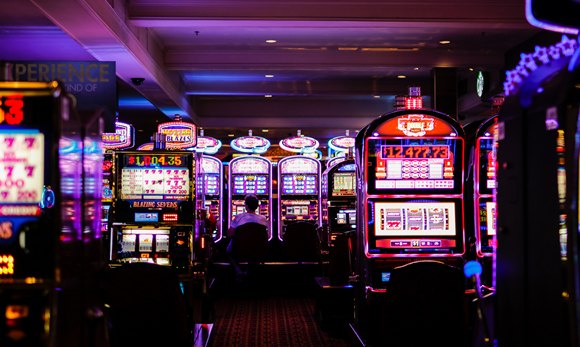 Becoming A Winner At Online Slots: Do's and Don'ts
The result of a slot spin is all based on the RNG or Random Number Generator. It's a computer microchip that generates number sequences that are turned into spins. This has been the case ever since slots went digital. Nobody knows when a decent spin will be created and this goes for jackpot winning ones too. Part of the move to using an RNG was inevitable due to the creation of the online slot, but it has also proved to be a deterrent against cheating. The early slots could be manipulated by the lever that created each spin, releasing the lever slowly could influence the results and so could powerful magnets. Now you have to be a computer programmer with inside knowledge of codes and have access to the inner workings of slots, to be able to cheat them – find out here.
Online Slots
Despite the move to digital slots and random spins, there are still strategies that can be applied to your gaming that can help increase your chances of winning. However, there are also those unwritten rules that can hinder your chances of being a successful slots punter.
The Do's
Begin by joining a licensed casino and then demo play the slots that interest you or those that have been recommended. In free mode you can see how well the slots pay and pick the games with the most lucrative bonus rounds. Once you are ready to play for real, then always start off by creating an affordable budget to use to play with and do not go over this set budget. Set your deposit limits too, as soon as you join a casino and this will automatically block you from depositing more than you can afford.  You can also set session reminders and loss limits or self-exclude if need be. The other best money tip is to bank your winnings as you play and this prevents you losing all your winnings should your luck nose-dive. Do join as many casinos as you can afford to and opt into those welcome bonuses and free spin offers. Here you can accumulate some free bonus cash and spins and with a bit of luck, you can hit the wagering requirements and bank cash from minimum deposits. There is also a growing trend for free spins with no wagering requirements added. This means you keep all your winnings. Furthermore, always check the RTP score of each slot you play and avoid those with low scores. Some slots have a Return Player Percentage of 98% and this means you are more likely to get some of your stake money returned to you in the shape of winning spins than with low scoring games.
The Don'ts
Things that will hinder your slot winning chances are chasing your losses. It's best to stop if your luck has left the building. Playing high stakes because you think you will win more, does not always work and should be reserved for high-rollers and so should playing on highly volatile low RTP slots.
Sydney Unleashed is one of Australia's premier entertainment publications exploring the latest in lifestyle trends. From Sydney's finest restaurants, cafes and bars to the hottest in gadgets, products, and home entertainment, Sydney Unleashed is your one-stop lifestyle platform.