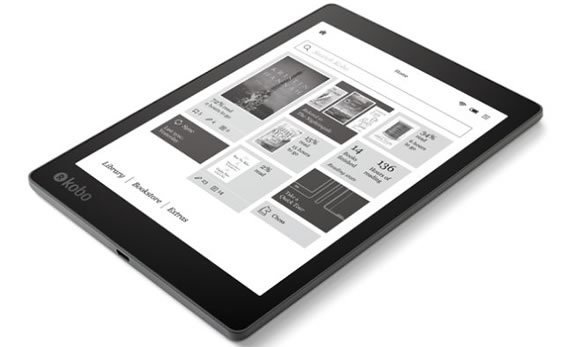 Best eReader of 2018 – 2019
The past decade has seen an explosion in the eReader market, similar to the eruption that occured in the music industry when mp3 players first came on the scene.
Much like physical CDs, less books are being sold as people make the transition to digital. While there are those that will always like the touch and smell of a physical book, sales of eBooks are growing thanks to an array of eReaders that are available on the market today.
There has been a lot of debate on what the best eReaders are – Amazon Kindle devices have historically dominated those lists but Rakuten Kobo have really shaken things up in recent years. Kobo eReaders support more file formats than the Kindle and offer a bigger screen for a more comfortable reading experience. While the Kobo Aura ONE device has been around for a while now, we find it to still be the best eReader you can pick up in 2018 – 2019. The device was originally designed with the help of its best customers who challenged the Kobo design team to push the limits on all aspects of hardware and software.
With a screen size that fits more words to a page, front-light technology that allows for night-time reading with no impact on sleep, and an interface offering customised book recommendations to suit each and every reader, it is truly the perfect eReader. We recently spent some time playing with the device and can confirm that it offers a reading experience like no other.
It features the largest premium Carta E Ink touchscreen currently available on the market, with 300 ppi for print-quality resolution. Housed within the device's thin, lightweight design (195.1 x 138.5 x 6.9 mm; 230g), the edge-to-edge 7.8" screen allows for an enjoyable reading experience with more words to a page, which means fewer page turns.
It also reduces blue light exposure with its enhanced front-light technology letting people enjoy night-time reading without impacting their sleep. An ambient light sensor automatically detects current light levels to emit the optimal brightness based on the time of day; by setting a bedtime hour, the hue of the light mimics the sun's natural progression. Readers can also manually choose their own light settings based on personal preference.
Another great feature of the Kobo Aura ONE is HZO Protection, making it waterproof for reading in places where other devices might not survive. The coating technology applied to the device's interior allows it to be fully submerged without the need for port covers. We took it poolside without a worry in the world.
The device is flexible offering customisable font options, which include exclusive weight and sharpness settings, with the choice of 50 font sizes and 11 font types. In addition, readers can adjust margins, highlight passages, write notes, and look up words with the built-in dictionary.
When it comes to adding eBooks to your device, the options are endless. Kobo.com offer a world-class catalogue of more than 5 million titles which are available for purchase directly from the device with a Wi-Fi connection. Additionally, it allows you to connect to your public library with the built-in, one-touch OverDrive library lending access. That's right, you can borrow eBooks from your local library and read to your heart's content. And if that's not enough, you can even sideload any DRM-free books you have on your PC.
With 8GB of storage, the Kobo Aura ONE stores up to 6,000 eBooks. What's more, the device's battery life of up to one month allows book-lovers to enjoy a full book before needing a charge. Reading is a breeze with 512 MB of RAM and the Solo Lite processor—making page turns fast and seamless.
We found the Kobo Aura ONE to be a truly world-class eReader. It's slim, waterproof, offers the biggest screen there is, features a revolutionary light that adapts to day and night, and makes people's reading lives better. What more could you ask for?
The Kobo Aura ONE is available now.
Sydney Unleashed is one of Australia's premier entertainment publications exploring the latest in lifestyle trends. From Sydney's finest restaurants, cafes and bars to the hottest in gadgets, products, and home entertainment, Sydney Unleashed is your one-stop lifestyle platform.