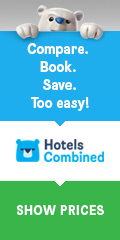 Music
Casey Donovan Interview
It's hard to believe that it's been ten years since Casey Donovan was crowned the Australian Idol. On the eve of her '10 Year Anniversary Tour', Casey took some time out to chat with Sydney Unleashed.
What has life been like since winning Australian Idol a decade ago?
Life has certainly been different. It's had its good times and its bad, but I have learned so much from every experience. And am extremely grateful for each and every one of them.
Best part of what you do?
I get to tell my stories through song and I get to help a lot of people by sharing my stories.  That is ultimately the most rewarding part.
And the worst part?
Getting up super early for flights, haha!
Any interesting experiences you can share?
I have had my fair share of "interesting experiences". The one that comes to mind would be learning how to run a business and stay on top of things…I'm slowly getting the hang of it. Oh and also learning what catfishing is all about, and that it is a growing epidemic!
You've just released your autobiography. What has the response been like?
The response has been great. All feedback is good feedback in my eyes!
Have you heard anything from 'Olga' since the catfish story became public? No.
Favourite album of all time and why? Haha, I wish I had just one favourite album, I love to listen to everything! Why? Because my ears want to hear what my mind and heart sing along to.
Best live performance that you've ever seen?
Hands down, that has to be The Roots. I saw them when they came out a few months ago and they blew me away! They were tight, had awesome stage presence, and they just Funked it.
Favourite bars/clubs/pubs to hang out in?
Golly gosh, it's been a while since I went out anywhere. In Newtown or Oxford Street.
Take us through a typical day in the life of Casey Donovan.
A non-working day consists of me getting up around 9-10am, have some breakfast, do my email, check my Facebook, instagram, Twitter,  LinkedIn… Then call my manager and see if there is anything I need to do. If I'm feeling creative, I'll pick up the guitar or do some painting or weaving or head out to see some friends or family.
Any news or final comments?
Am super excited to hit the road again this year and tour.  The "You Believed: 10th Anniversary Tour" will be a celebration of my ten years since I won Idol and showcase all the different musical journeys I have been on since then. It's hard to believe it's been ten years but there you go!  Tour dates are on my website: http://caseydonovan.com/tour-dates/
© Danny Canak