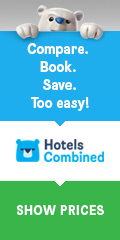 Eat + Drink
Chef & food related movies
With an all-star cast, Chef should come with a warning not to see on an empty stomach. Chef is a tasty and scrumptious culinary comedy about a stubborn and talented master-chef who struggles with authority at a trendy Los Angeles eatery. After an all too important food critic claims the food as predictable, an escalated confrontation goes viral online, he finds himself unemployed. Dealing with family issues, the chef begins the unlikely venture into mobile meals in a food truck.
Written and directed by Jon Favreau (Swingers), Chef brings together Dustin Hoffman, Scarlett Johansson, Sophie Vergara and Robert Downey Jr to eat and have fun basically. It's not the first time a food truck is a subject of a movie, the little seen Lunch Wagon focuses on three ladies who use their irresistible charm to attract customers only to be chased by the mob. Think a bikini car wash, only these girls are selling sandwiches in tank-tops.
The advent of food as a basis of cinematic wonder or major character in itself is not new to the screen. My Dinner with Andre revolves around two hours of conversation at the dinner table, brilliant and never boring. The same thing happens except within a group of friends including Kevin Bacon and Mickey Rourke who continually get up to mischief in Diner. Not so straightforward is the notoriously colourful British drama that has Dame Helen Mirren doing despicable sexual acts inside her gangster husband's restaurant with a customer, The Cook The Thief his Wife and her Lover, has food somewhere in every shot.
For more traditional romance, Mystic Pizza takes a group of young girls discovering love working around a Connecticut pizzeria. A very young Julia Roberts and Matt Damon are part of the cast. If sweet delights are more your thing, it's hard to go past Waitress, not to be confused with the 1981 exploitation film, but the delightful 1997 desert pie baking comedy of true romance and let's not forget Chocolat, dripping with kindness and endless soft centres. Decadent pastries surround the pink universe of Kirsten Dunst as a hip Maria Antionette while an Aussie staple, a pavlova is loving admired in The Castle.
Martin Scorsese uses an extensive tracking camera shot to move slowly along a table to display a magnificent outdoor meal in his period epic, Age of Innocence, while beautiful Danish drama Babette's Feast is 102 minutes of nothing but close ups of succulent servings. Alcohol is never far away in most food movies, Oscar nominated Sideways is all about the wine and cheese, mostly the wine. Food is an afterthought in Cocktail, Withnail and I, Leaving Las Vegas and Beer. Yes there is an amber refreshment movie called Beer! These movies celebrate getting sloshed basically. Christmas movies feature a platform of their own feasts on film, but worth mentioning a scene in Australian seasonal comedy Crackers. Brownies are mixed with special herbs creating all sorts of havoc around the family gathering.
Sometimes the food in films is not so obvious or only appear in certain scenes, some are plot points other food moments impact in other ways. Long before Fifty Shades of Grey, a deeply erotic messy moment on the kitchen floor to the Devo song 'Bread and Butter' in 9 1/2 Weeks helped turn this film into cult status. Milk, honey and red hot chilli peppers are on the menu there. Romance is a reason to eat, or no romance just ask Bridget Jones scooping ice cream into her mouth in front of the television or when in order to lose weight, one of the Mean Girls, chows down on weight loss bars only to be told she has been tricked and they are weight gain bars. The reaction of this popular teenage prom queen is priceless.
Unforgettable animated food moments include Lady and the Tramp, share spaghetti in a tender moment while a rat creates love for all, even an objectionable cuisine expert in Ratatouille, why Cloudy with a Chance of Meatballs, literally brings food to hilarious life. Film censorship was sent into a dilemma when Indiana Jones was served monkey brains and eyeball soup in the family orientated Temple of Doom, while varied concerns for an apple pie turned heads in American Pie. It didn't matter to the lady on the next table what was on the menu in When Harry Met Sally, 'I'll have what she's having' was the instant response.
Of course there is always the odd combination such as when the late John Belushi orders toast, four fried chickens and a coke or the distaste of Samuel L. Jackson in Pulp Fiction, when told the French soak fries in mayonnaise, however he did like the Royale with Cheese, the five dollar shake is another issue. In Uncle Buck, John Candy serves up a mega stack of pancakes to a wide-eyed Macaulay Culkin. Breakfast at Tiffany's is named after a scene when Audrey Hepburn is eating and drinking looking into the shop front window at dawn. Hot Dog the movie has nothing to do with manufactured meat in a roll delicacy, it's a ski resort hot tub adventure, but Hamburger the motion picture is exactly that – a comedy about a hamburger joint.
Another burger epic is Good Burger, a kids Nickelodeon favourite, rightly so, it never ceases to make me laugh frequently (get a copy for the kids – they will love it) and incidentally it is filmed in the same diner so heavily featured in Wayne's World. Sometimes diners have the same name in unrelated movies. The fictitious Quality Cafe is where Morgan Freeman and Brad Pitt discuss business in Seven, while it's a local hangout for Thora Birch and Scarlett Johansson in Ghost World.
Next time you watch a diner scene, look at the sign on the window, The Quality Cafe pops up everywhere. No quality cafe in Twin Peaks, but it served the best coffee and cherry pie in town. Food in zero atmosphere has a pivotal scene in 2001: A Space Odyssey, packaged as mush to be sucked through a straw, it is served up on a foil plate labeled accordingly, however in The Stuff, mush it's not so agreeable is a mysterious alien yogurt style substance oozing from the earth that when consumed is so addictive sending humans out of their minds.
The list is endless food as a vision on celluloid, subconsciously making you hungry while watching a movie so often a critical part of a plot you sometimes simply don't notice. Chef (now showing) continues the tradition.
Shane A. Bassett