It's beginning to feel a lot like Christmas… It's no secret that things can get hectic around the festive season and finding the right gift can be overwhelming. So why not give yourself a break and check out some of these genius gift ideas.
For the fur babies
Aussie pets are counting down the days to Christmas to get their paws on PETstock's new festive toy range – that's only if they've been good of course. Exclusive to PETstock, the Holly Jolly Toy Collection includes something for all cats and dogs – from tough chewers, those who love the chase or just want to snuggle up with a cuddly reindeer. For the playful dog there's everything from soft toys to tugowar ropes to balls and squeaky chews, sure to keep them entertained for hours. For the fancy feline there's sparkly balls and mice, teasers and even a feathered wobbler that will see them boxing all day. Pets love getting new toys, especially at Christmas, so spoil your fur baby with one of these. Available instore and online (RRP from $6.99 to $14.99).
For those who like to stay organised
Whether you're planning the office Christmas gifts, that enviable summer holiday, or you're already filling up your schedule for the New Year, plan everything ahead of time with one of Collins Debden's diaries. Their latest range perfectly encapsulates both style and sophistication including their limited edition tartan diary 'Candleriggs' which reflects the heritage and ambition of their Scottish history (RRP $89.99), 'Vanessa' which is perfect for those looking for that classic style with a new twist (RRP from $8.99), the colourful 'Enchanted' which is the quintessential diary for managing the most hectic of schedules (RRP $28.99), 'Serendipity' for the eco-friendly minimalist in your life (RRP $25.99) or the 'Elite' range which is the ultimate organisation tool for the working professional (RRP from $33.99 – $114.99). Perfect in time for Christmas and the New Year, Collins Debden has a diary that caters to everyone's tastes and needs. The range is available at Officeworks, newsagencies and quality stationery stockists across Australia, or online.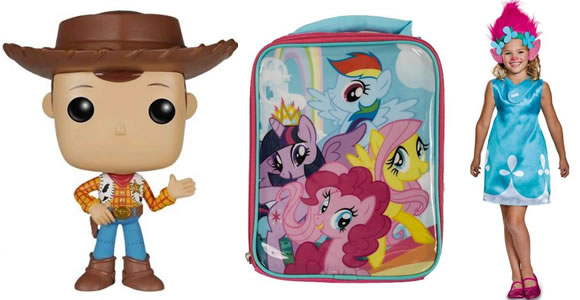 For Marvel & Disney fans
CostumeBox have a range of kids and teen gifts perfect for Christmas. Highlights for the boys include the Disney Toy Story Woody Pop Vinyl Figure which celebrate the 20th Anniversary of the movie (RRP $18.99), the Disney Toy Story Woody and Buzz Reversible Deluxe Boys Costume (RRP $79.99), the Avengers 4 Deluxe Iron Spider Boys Costume (RRP $49.99) and the Marvel Iron Man Arch Carry Tin which can be used as a lunch or storage box (RRP $34.99). For the girls, there's the Frozen 2 Elsa Ocean Pop Vinyl (RRP $18.99), Frozen 2 Elsa Deluxe Girls Costume (RRP $54.99), the My Little Pony Cooler Bag (RRP $14.99) and the Trolls Classic Poppy Girls Costume where kids can embrace their inner Poppy from the movie 'Trolls' (RRP $59.99). All products are available now.
For a good night's sleep
Give your loved ones the gift of a better night's sleep this Christmas with Ecosa's beautiful and affordable range of bedding alternatives. From bamboo sheet sets to cosy quilts, bedding is a thoughtful and considered gift for those who deserve a dream-worthy sleep. Highlights include the lightweight but snuggly deluxe Ecosa Silk quilt (RRP from $210.00), Ecosa's smooth and silky Bamboo Sheets which present many environmentally friendly attributes and health benefits (RRP from $180.00), Ecosa's luxurious Silk Pillowcase which will have your loved ones sleeping comfortably due to the silk's thermal regulating properties making it an excellent option for all climates (RRP $89.00) and the revolutionary Ecosa Mattress which will have your friends and family enjoying a restorative sleep and starting the New Year off on the right side of the bed (RRP from $799.00). Whether it is for family or friends, these timeless gift ideas will ensure your loved ones enjoy a luxurious sleep each night and for many years to come.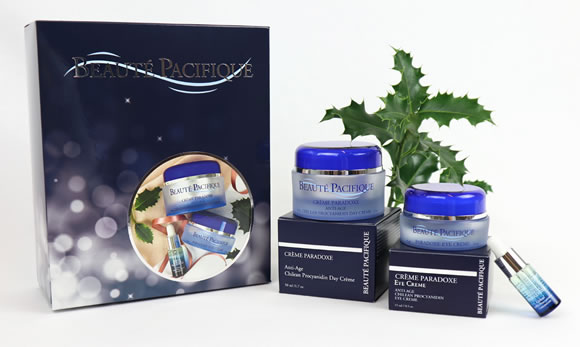 For the skincare obsessives
Beauté Pacifique is an iconic Danish skincare brand trusted internationally, blending the latest in skincare technology with emerging sciences to create products that excel. The brand have some great Christmas packs that would make the perfect gift for your skincare obsessed friends. The Paradoxe Christmas gift pack (RRP $192) contains Creme Paradoxe Day Creme (50 mL), Paradoxe Eye Creme (15 mL) and Submersive Serum Paradoxe (5 mL). Another great option is the Body Christmas gift pack (RRP $82) with Enriched Moisturising Body Lotion: dry skin (200 mL) and Seriously Mild Shower Gel (200 mL). You simply can't go wrong.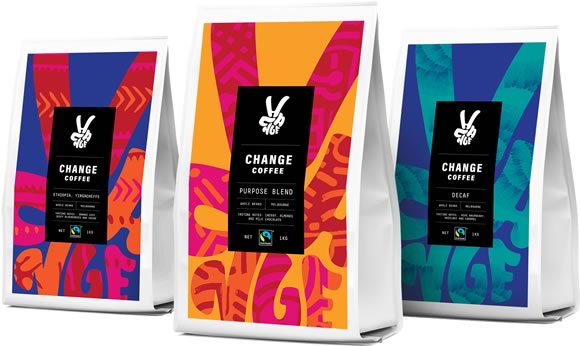 For the coffee connoisseur
World Vision Australia's first social enterprise is on a mission to help eradicate global poverty by 2030. Change Coffee's range of hand-roasted, Fairtrade coffee donates 100 per cent of its profits to World Vision's life-changing programs to economically empower women globally. One of the highlights you can pick up from the range this Christmas is 'Purpose Blend' – a deliciously versatile all-rounder which holds its own as a well balanced full-bodied black coffee. Cuts milk beautifully and is full-bodied as black coffee. Tasting notes of cherry, almonds, and milk chocolate (RRP from $14.50 for 250 grams or $48 for a one kilo bag). Also noteworthy is the 'Ethiopian Yirgacheffe' which is as vibrant and fruit-forward as a black coffee yet offers a light-bodied milk coffee reminiscent of white chocolate and blueberry cheesecake. Tasting notes of blueberries, orange zest, and cacao (RRP from $17.00 for 250 grams, $52 for a one kilo bag). And for the decaffeinated coffee drinkers, there's 'Decaf' – a well-balanced all-rounder, great for milk and black coffees. Tasting notes of ripe raspberry, hazelnut, and caramel (RRP from $17.00 for 250 grams or $52 for a one kilo bag).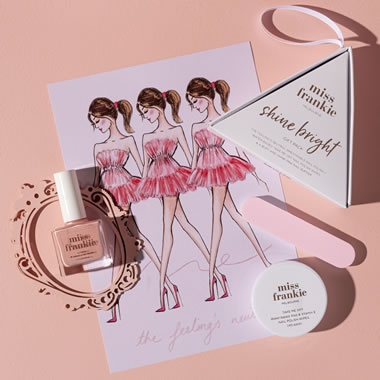 For the ladies
Created by professional manicurist and salon owner Kara Jeffers, Miss Frankie is polish that's passionate about your long-term nail well-being. The whole range is 10-free – ie, it doesn't contain the common toxic ingredients found in many varnishes. The range includes The Feeling's Neutral (1x The Feeling's Neutral polish – a gorgeous muted, pinky-neutral, 1x Take Me Off Nail Wipes and 1x mini nail buffer. RRP $30) and My New Crush (1x My New Crush nail polish – a bright and beautiful coral, 1x Take Me Off Nail Wipes and 1x mini nail buffer. RRP $30). The safe, unique formulation allows both water and air to pass through the polish, ensuring a healthier environment for your nails. The result? Nourished, happy nails. On top of all this goodness, Miss Frankie's range is safe to use when pregnant or on kids who like their fingers to have a little flare. It's also vegan and cruelty-free!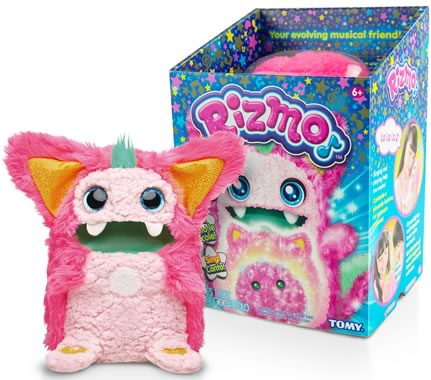 For the kids
It's been a long time since Furby hit the market in 1998, and more than a decade on, the loveable Rizmo is on Australian shelves and everybody wants their own…even Renee Zellweger. An ever-evolving toy, Rizmo loves cuddles, listening to music and can even mimic your voice. Rizmo loves to play too, and the more you play together the faster this amazing friend magically grows. Rizmo evolves from an adorable baby to a playful kid and, finally, to the fun, fully evolved music-loving Rizmo that sings, dances and even repeats back your words. For ages 6+ (RRP $89.95).
For the gamer
Louder is better with the Turtle Beach Recon 200 gaming headset. Immerse yourself in your games with powerful amplified audio sound and Bass Boost. Whether you play on Xbox One or PS4™, this headset delivers high-quality game sound and crystal-clear chat through its superior 40mm speakers and high-sensitivity flip-to-mute mic. Additionally, the Recon 200's lightweight design, metal-reinforced headband, and synthetic leather-wrapped memory foam cushions provide added durability and unmatched comfort. The Recon 200 has a rechargeable battery that delivers over 12-hours of gaming per use, and features onboard controls for Master Volume, Variable Mic Monitoring so you can hear and adjust the volume of your voice inside the headset to avoid shouting at other players, and for selecting between Xbox One and PS4™. The Turtle Beach Recon 200 is a super comfortable and durable amplified headset for serious gamers at an affordable price (RRP $99.95). Available from https://au.turtlebeach.com/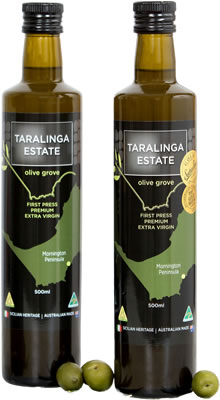 For the foodie
Pick up some award-winning extra virgin olive oil this Christmas. Having won Gold at the 2019 New York International Olive Oil Competition – the world's largest and most prestigious olive oil contest – Taralinga Estate truly is an Australian product of global standards. Their olive oil heritage started with Nonno Salvatore (Turri) circa 1930 who was a genuine entrepreneur operating the olive oil press for the town of Vizzini, Sicily. Their mission is to follow the vision of excellence established by their Silician heritage and to process extra virgin olive oil to the highest possible quality. Their olive oil is not only delicious but nutritious too. The olives are estate grown and harvested on the pristine Mornington Peninsula – an ideal microclimate for olive groves. To capture the antioxidant polyphenols, the olives are harvested early by hand and pressed in their Italian Frantoio within hours to ensure all the important antioxidant nutrients are locked in. Taralinga Olive Oil (RRP $28 500mL) is available at www.taralinga.com.au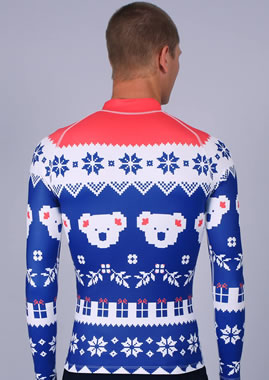 For something different
Make waves in an Ugly Xmas Rashie, Australia's answer to the ugly Xmas sweater. Comfortably slim fitting, they're designed with wearability and durability to the max, plus ultimate sun protection with a UPF50+ rating. This summer essential is also a splash hit Xmas gift family and friends will love. Naturally, proceeds go the Cancer Council Queensland. Features: Limited edition Aussie animal designs, Polyester elastane fabric breathes easy, Special printing method ensures patterns won't fade, shrink or crack, Easy-care, cold, gentle machine wash in garment bag. Every Rashie sold helps fund cancer research and services. Available from https://uglyxmasrashie.com.au  (RRP $69.95).
For the fitness fanatic
If you're serious about stepping up your fitness game this summer, you're in luck with the Laser V-Fitness Smart Watch Fitness Activity Tracker. The ultimate fitness partner, the Smart Watch helps you monitor your heart rate, steps and sleep and has a built-in sports mode. With a water resistance rating of IPX8, you don't have to worry about taking it off before going for a quick swim this summer! Available in black or red, the battery lasts up to three days. The perfect gift for the fitness fanatic. Available from Big W (RRP $99.95).

For the movie lover
Take the guesswork out of Christmas shopping this year and give the gift that will be treasured by loved ones young and old – a Merry Movies Gift Card from Event Cinemas. From action-packed blockbusters to dynamic dramas, resplendent romance and the warm buttery scent of fresh popcorn – offer your loved ones the cinematic experience of their dreams these holidays. There's an option for every budget and any type of experience, with gift cards ranging from $25-$250, loaded with a value of your choice. A collection of themed cards are available for purchase at all Event Cinemas locations and the Event Cinemas online Gift Shop. Take gift giving to the next level with Event Cinemas Pop-Up Gifting Shops. Up until 24 December, pop up stores within participating Westfield locations will be offering free scratch cards with every gift card purchase. Scratch to win a fabulous selection of prizes including: A Years' Worth of Movies, Thredbo summer and winter packages, movie double passes, Parlour Lane Popcorn, Gift Cards and much more! Get the Merry Movies Gift Card at www.giftshop.eventcinemas.com.au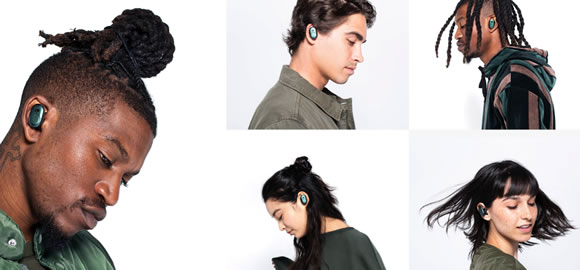 For the audiophile
From Skullcandy, Inc. comes Push™, an untethered audio experience for those that seek to push boundaries both culturally and aesthetically. Push™ offers listeners a bold design, sleek fit, and music you can feel—so you can live your life without limitations. The small but mighty buds feature a unique design that not only eliminates signal loss but also lets you easily control your earbuds with a single touch. The simple user interface offers a full suite of media control options including call, track, and volume control, and even lets you activate your phone's native assistant with just the push of a button. Push™ is specifically designed to offer a worry-free listening experience for every consumer. These earbuds offer a full day's worth of battery life and the FitFin™ Ear Gels offer a secure and comfortable fit that ensures your earbuds stay put in the ear throughout your day. Lastly, knowing that lost earbuds are a concern for many consumers, Skullcandy offers a Fearless Use Promise™, allowing users to easily repurchase an earbud or charging case at a discounted price in a situation where one is lost or stolen. Introduced at $229.95, Push™ is sold via the Skullcandy store and at JB HIFI and other selected retailers across Australia.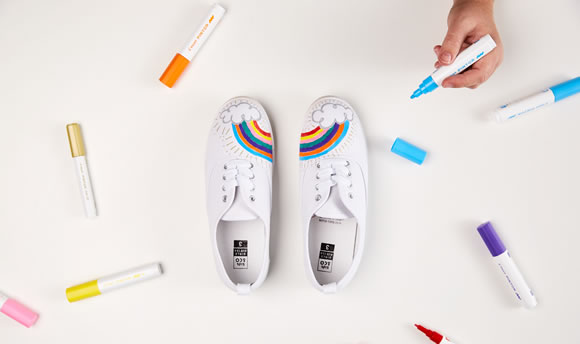 For the creatives
Available in thirteen vibrant water-based colours, Pilot's Pintor Paint Markers can be used on a multitude of surfaces, including metal, glass, wood, fabric and ceramic, making them perfect for marking, labelling, decorating and more. They make a great gift for kids or creative adults who love crafting, DIY and design. With a super-comfy hexagonal grip and smooth-flowing tip, choose from broad tip (RRP $5.95) or extra fine, fine, or medium (RRP $4.95) or a combination, allowing you to paint, draw and write to create the design of your dreams! Pilot Pen is the largest pen manufacturer in Japan and has subsidiaries throughout the world, including Australia. The Pilot range is extensive, covering premium gold nib fountain pens to everyday ballpoint pens and markers. For further information, visit: www.pilotpen.com.au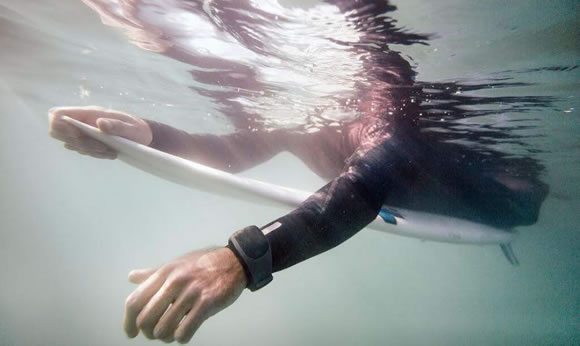 For the ocean enthusiast
Summer has arrived and that means it's beach day, every day! Show your loved one how much you care about their safety in the ocean this holiday season with a shark deterrent band from Sharkbanz. Based on over a decade of research by marine biologists, this band will give surfers, swimmers, divers, and all ocean enthusiasts peace of mind in the seven seas (RRP $129.95).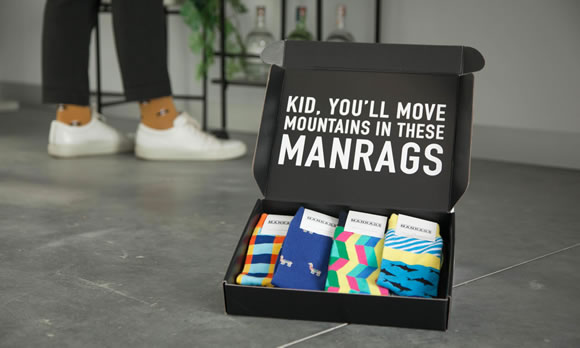 For the sock lover
Manrags is the world's first circular sock brand which means that they take responsibility for the entire life cycle of their socks, and they've recently invited consumers to send them their old, worn socks for recycling. They've already received over 200,000 old socks from all over Australia (diverting four and a half tonnes of socks from landfill) and the socks will be upcycled into other garments. For a last-minute, cheap Xmas Gift, buy your loved one a $2 biodegradable satchel from Manrags that they can fill with old socks and return to Manrags, and for doing so, they'll receive a $20 credit to freshen up their sock drawer. Or, you can also give the man in your life a Manrags gift box featuring four pairs of Egyptian Cotton socks in playful prints for $60. Don't get him another gift card – get him some cool, premium socks, and tell him to then recycle his old ones with Manrags.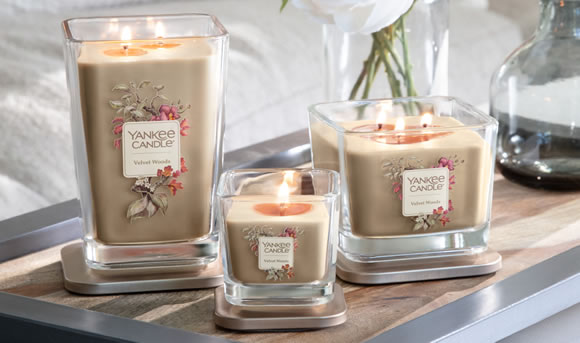 For the candle enthusiast
Season after season, from creating or reliving favourite memories to setting a mood, Yankee Candle shares its customers passions for fragrance. It's what drives the brand to search the world for fresh inspiration in creating evocative, long-lasting fragrances that create the joy of giving someone special a Yankee Candle. Introducing the new Yankee Candle® Elevation Collection with Platform Lid. The beautifully crafted collection features a sophisticated mix of complex and nuanced fragrances in soft décor-friendly colours, containing multiple wicks to allow for an even burn. The collection delivers room-filling fragrances made from pure and natural extracts designed to heighten your mood, and are sure to become a favourite among family and friends. The contemporary line boasts a versatile design with a tapered glass silhouette and dual-purpose lid that acts as a platform for the candle while it burns – perfect for showcasing your style throughout your home. With a sophisticated look, premium fragrances and on-trend colour pallet, these candles are so very gift worthy this festive season. The new collection is available for purchase now at Amazon.com.au, Candles2go.com.au and specialty retailers (RRP $44.99 to $59.99).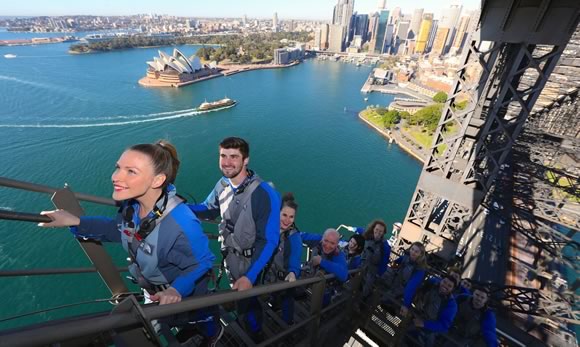 For the daring type
Give your loved ones an unforgettable experience of climbing the iconic Sydney Harbour Bridge with a BridgeClimb Gift Voucher. You can choose to gift loved ones an experience to scale at the break of dawn, watch the sun shine over the harbour with 360 views, to experiencing tranquility overlooking Sydney's urban jungle and taking in the bright lights at night. And if you're really looking to sweep someone off their feet, why not heighten their senses with a BridgeClimb Pinnacle package (starting from $500) which includes exclusive access to a table at Quay or Bennelong after the climb. These Gift Vouchers are the perfect gift for any occasion and best of all, they are easy to buy and use. BridgeClimb offers a range of gift voucher options: see here. With the option of delivery straight to your inbox, they're also the perfect last-minute gift.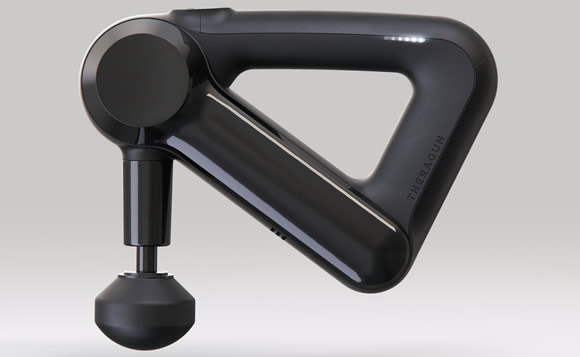 The therapeutic gift
Theragun, pioneer of percussive therapy and a global wellness champion, is launching a game-changing health-tech device in Australia – the G3. Backed by over a decade of research and development, Theragun is renowned worldwide for its ergonomic and powerful percussive therapy devices which relieve muscle tension, improve performance, and assist recovery. Featuring a sleek profile and monochromatic black or white design, the G3 is Australia's new essential companion for complete whole-body healing and recovery this summer. Priced at $549, the G3 provides the quietest Theragun experience, and like the PRO, the G3 has two speeds — one standard speed and a lighter speed for sore, sensitive areas. The G3 also comes with a protective travel case and four physician-designed attachments that are compatible with the G3PRO, engineered to maximise user capabilities. Theragun would make a great gift for your loved one (or for yourself) as it can accelerate muscle repair, increase range of motion, activate muscles to support sports performance, and can also help to naturally reduce stress and tightness. For more information or to purchase from the Theragun range, visit www.theragun.com/anz.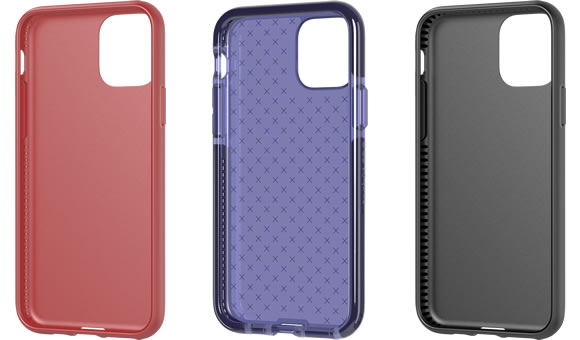 For the protective type
Help your loved ones care for their phones with these cases that feature antimicrobial protection, which reduces microbes by 99.99%. Tech21 cases are comprised of 40% plant-based materials with scientifically proven 'drop protection,' saving your device from up to two metres. The Evo Check is a great option offering more protection and a refined design. Thin and light with a minimalist check pattern, Evo Check adds subtle design detail to your phone's original beauty. Scientifically proven to protect drop after drop from up to 12 feet (3.6 metres) with built-in antimicrobial protection. One-year warranty included. Available in Black, Indigo, Coral, Orchid (RRP $39.99). Another excellent choice is Studio Colour which protects in full colour. Each with its own distinctive character, Studio Colour is a range of protective cases that are thin, light, and look great on your phone. Scientifically proven to protect drop after drop from up to 8 feet (2.4 metres) with built in antimicrobial protection. One-year warranty included. Available in Back to Black, Coral My World, Let Off Steam, Dazzling Daelynn, Life on Mars, Bolt from the Blue, Lost in the Woods, The way you Mauve (RRP $29.99).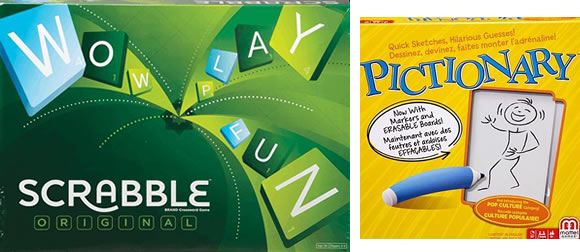 For the whole family
Give a box of fun this Christmas with these thrilling games from Mattel. Perfect for after lunch when you're more stuffed than a Christmas Turkey, Scrabble will get your family really thinking. This classic board game will challenge you to create the highest scoring words by occupying those treasured triple and double word score places. Pictionary is another game that will get the household actively engaged this Christmas. A fun drawing-guessing game, did you know the top three hardest Pictionary words are Cardboard, Oar and Drip? Also making a great stocking filler is the classic card game UNO which will be perfect around the Christmas table. So get your whole family involved with some fun activities this year. Scrabble (RRP $39.99), Pictionary (RRP: $39.99) and UNO (RRP $9.99) are available at Big W, Kmart and Target.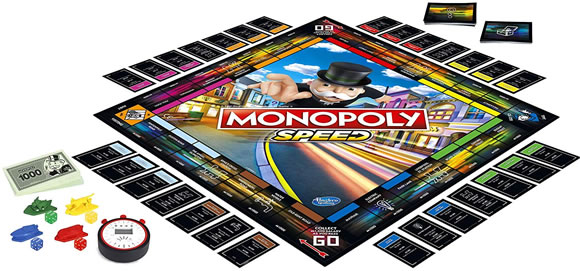 Also for the whole family
The brand new Monopoly Speed Edition has just hit Australian shelves. This lightning-fast version of the world's most iconic board game can be played in under 10 minutes. Everyone rolls and buys at once so players don't have to wait for their turn. During four rounds, players race against the timer to buy, trade, and sell properties faster than ever. The timer counts down each buying and trading stage, and there's no break between stages. There are even two Go spaces, and players can get out of Jail free every time. The Monopoly Speed board game is great choice for family game night, parties with friends, and a quick break from the every day. Package includes gameboard, 4 tokens, 4 dice, 28 Title Deed cards, 16 Chance cards, 12 Community Chest cards, money pack and game guide. The brand new Monopoly Speed Edition is guaranteed to hold the attention span of families and friends of all ages this Christmas.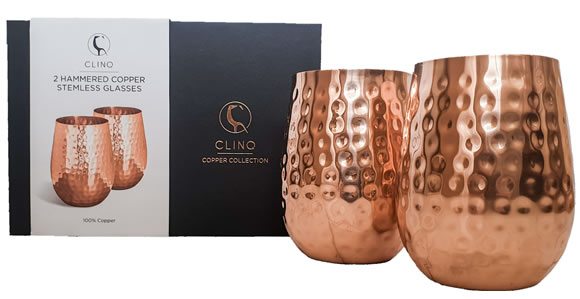 For the alcohol connoisseur
Clinq's wine and bar-ware will set your festive season celebrations apart from the rest with a stylish array of glassware and accessories. The entire product range has been designed and curated with uniqueness in mind. Clinq's products are all small-batch manufactured and this is what stands them apart. Each product rocks its own character and has a story to tell. And so will you, with the memories you make this festive season with your Clinq wine accessories. Their eye-catching copper glasses, champagne flutes, and Moscow mule mugs are priced at RRP $59.95 and will be perfect for those who love to entertain, those who like to enjoy a quiet drink at the end of the week or those who simply like to stay on-trend with their homewares. Ideal gifts, even better to keep!
For the security-conscious
With homeowners looking to travel this Christmas and summer period, being able to look after your home is more important than ever and with the Ring Stick Up Cam, you can. The Ring Stick Up Cam is an indoor/outdoor HD camera with two-way talk, motion-activated alerts and a quick-release battery pack. Place it on any flat surface for a movable solution or mount it on a wall for permanent placement. Features Live View, HD 1080HD Video & Two-Way Talk, Night Vision, Basic Motion Detection, Rechargeable Battery Pack and connects to Wi-Fi. Inside or out, you can stick it up almost anywhere to watch over what's important to you. Pick it up now or visit www.ring.com for more info (RRP $319).
Sydney Unleashed is one of Australia's premier entertainment publications exploring the latest in lifestyle trends. From Sydney's finest restaurants, cafes and bars to the hottest in gadgets, products, and home entertainment, Sydney Unleashed is your one-stop lifestyle platform.