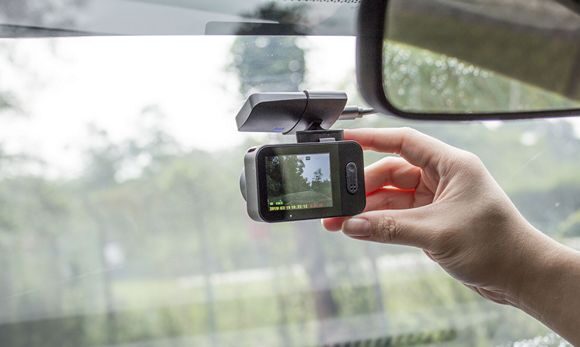 Dash Cam for Dad: A Perfect Father's Day Gift
For Dad's who love their car and auto gadgets (surely that's all Dad's?), the perfect gift for them this Father's Day is a DriveSense dash cam from Andatech.
Dash cams — or car dashboard cameras — are increasingly popular, not just to view and share the bizarre antics that others get up to on the roads, but more seriously, to provide insurance against road accidents where the driver isn't at fault.
Insurance companies love getting footage from a car crash as it usually proves who was at fault and is liable for the repair costs. It not only saves the driver having to pay an excess, but is also is a big time-saver.
The three models in the DriveSense range produce crisp clear video recordings, and audio if desired, including other information such as location, date, time and speed.
Ensuring the video footage is protected when needed is crucial so a built-in gravity sensor detects vibrations and sudden jolting motions that alert the user to protect the recorded file if they wish so it cannot be deleted or overwritten.
Andatech's dash cam models comprise:
– DriveSense Spotter ($149) with High Dynamic Range video that balances dark and light areas automatically to give an ideal image even under difficult lighting conditions, so the driver is more likely to capture fine details such as licence plate details.
– DriveSense Ranger ($249) with integrated WiFi, built-in GPS and it records in high resolution super HD 1080p at 30 frames per second.
– DriveSense Ranger Duo ($299), which has both a front and rear dash cam with GPS, a 2-inch LCD colour screen for the front windscreen. The front camera offers a wide 150-degree field of view that provides an excellent view of large intersections or road crossings and up to 5 lanes of traffic. Its rear cam offers a wide 135-degree wide angle view.
Following the easy installation, it can connect directly to a smartphone for viewing and downloading files using the free DriveSense app.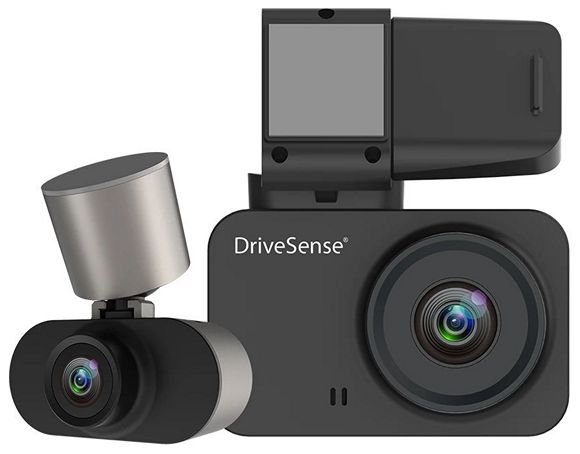 Features of the DriveSense Ranger dash cams include:
– Recording in high resolution super HD 1080p at 30 frames per second to ensure it will pick up details such as licence plate numbers.
– 1.5 or 2-inch LCD colour screen that is lightweight and compact without blocking the field of view.
– A built-in accelerometer that records the speed of the vehicle while driving and is shown in every video recording.
– 150-degree wide angle view with six-layer glass and infrared vision that provides an excellent field of view, comfortably covering up to five lanes of traffic.
– 4x digital zoom to check details of licence plates, road signs and street names and large f/2.0 aperture, which provides vivid recordings under low light conditions and clear images even at night.
– Ability to record videos in 3, 5 or 10 minute segments or continuously.
Once the memory is full, the dash cam will start writing over older files seamlessly (excluding locked files).
The DriveSense dash cams from Andatech are available now – More Info. 
Sydney Unleashed is one of Australia's premier entertainment publications exploring the latest in lifestyle trends. From Sydney's finest restaurants, cafes and bars to the hottest in gadgets, products, and home entertainment, Sydney Unleashed is your one-stop lifestyle platform.