When it comes to Father's Day, there are only so many socks and jocks you can buy, so why not go beyond the norm this year and give Dad something he will truly appreciate.
Lark Distilling Co.
Lark Distilling Co has just unveiled its bespoke collection of Tasmanian whisky gift-sets, just in time for Father's Day. From their Classic Cask to the unique Sherry Aged Sherry Finished II whisky, Dad's favourite gift awaits at the House of Lark. Each whisky is a labour of love from the second the spirit leaves their stills to the moment the cork is popped so you cannot go wrong with one of these bad boys. Options include the 1 x 100ml Gift Sets (RRP starting from $89.99), 3 x 100ml Gift Sets (RRP starting from $159.99) and Lark Classic Cask, 500ml (RRP $199.99). Our top pick is the Whisky Tasting Flight Gift Pack ($180) which is the ultimate Lark tasting set. It includes a collection of their flagship Classic Cask single malt, first ever blended malt SYMPHONY Nº1, and wild and distinctive Cask Strength single malt. This 3 x 100ml set features some of their finest whiskies and a laser-etched Lark Glencairn Glass. Pick it up from here.
Fyna Superior Liquorice Co.
Another fyna option this year is the Dad's Box from Australian owned and operated confectionery company Fyna Superior Liquorice Co. Fyna Superior Liquorice Co. brings elements of fun, excitement, novelty, nostalgia and familiarity with their range which includes bites, wheels, bullets and logs. This year they are spoiling Dad with a fantastic gift box of Superior Liquorice weighing in at 1.36kg. The 1.36kg Dad's Liquorice Box contains a delicious selection of mouth-watering treats including: 250g Traditional Bites, 2 Metre Liquorice Wheel, 250g Flavoured Fruit Bites, 1 Metre Raspberry Liquorice Wheel and 250g Milk Chocolate Raspberry Liquorice Bullets. Available at the Reject Shop, and selected independent IGA and Foodworks, and specialty stores (RRP $27.50).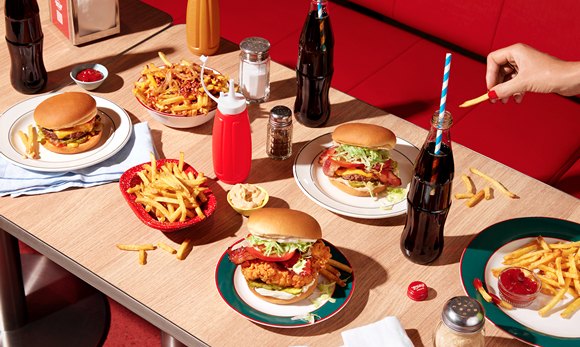 Slim's Quality Burger
For the indulgent father figure, why not get him a Slim's Quality Burger gift card so he can sample the tastiest burgers in town. Their menu items are made from the freshest quality ingredients and with patties made from 100% angus beef, potatoes sliced fresh by hand and ice-cream churned every day on site, you will taste the difference in quality over quantity – which is what Father's Day is all about! At Slim's, they don't believe in fancy extras or quantity over quality. They do simple, tasty food the right way every time. Gift Cards are available at any store for purchase. More info.
Esmi Skin Minerals
For the self-care loving dad, a gift from Esmi Skin Minerals would be a great option. Their Two-Step Routine Bundle is our top pick and contains all he needs to get started with a routine. He'll be able to keep his skin fresh, clean and smooth with this bundle which includes a Gentle Gel Cleanser – ideal for oily/thickened skin that gently cleanses without leaving skin feeling tight or stripped – as well as a Lightweight Moisturiser to lightly nourish skin with a boost of anti oxidant protection to keep skin firm, plump and soft. To top it off, he'll be able to keep his products together with the inclusion of the limited edition Mens Amenity bag with a double zip function that would also fit his razor, deodorant, cologne, etc. The perfect carry-all to keep your products organised and in one place (RRP $118). For a stock list, click here.
DNA Distillery
Gifting for Dad can be difficult but we have the perfect pick for him (and Dedo)…something that they will love and put to good use. A DNA Distillery gift box – double distilled and made from Australia's freshest produce – makes the ultimate gift this Father's Day. Inside you'll find your choice of classic, gold or pear rakija, cocktail garnish, cocktail shaker, cocktail spoon, jigger and two of dedo's best shot glasses. Spoil the men in your life this year with what we call bottled magic and celebrate how we would – with a drink in hand. Born in Europe and distilled in Australia, DNA Distillery was birthed by two Sydney cousins paying homage to culture, family and tradition with a recipe passed down through five generations. Made to be sipped slowly; savoured in the moments between conversation and laughter, rakija is a drink of joy, for celebrating with friends and family and Father's Day proving just another excuse to rally all the cousins together and have a drink. Gifting made easy, purchase your DNA Distillery gift box or rakija bottles exclusively online while stocks last.
EMU Australia
Get dad some slippers or boots from EMU Australia that will not only look stylish and fashionable, but will be super comfortable and practical so he gets the best of both worlds. Something from The Platinum Australian Made Collection would be perfect as they use biodegradable natural materials and 100% Australian Sheepskin to create products that are easy on your feet, and easy on the planet. With removable Australian sheepskin insoles and a water-resistant outer, their classic handcrafted boots provide warmth season after season. Each pair of boots and slippers start off as a plush Australian sheepskin and is cut, moulded, folded, stitched and trimmed by hand into a pair of the finest Australian Made cosy slippers or water-resistant sheepskin boots. Available in a range of styles, the Australian sheepskin boots and slippers for all seasons include ankle boots, high boots and moccasins in black, brown and grey. Our top pick this Father's Day is the Platinum Stinger Mini which is a snug, water resistant, ankle-height boot made using natural, cushioning, cosy double-face sheepskin. Its dual density sole unit with extra cushion EVA will deliver a decadent feel-good-factor for dad all year long ($169.95). You can shop the selection of EMU Australia men's footwear here.
Gifts from JBL
For the audiophile dad, you can't go wrong picking him up some cool gear from JBL. He'll be able to stay in the groove all day long with the stylish JBL Live Pro 2 True Wireless Noise Cancelling Earbuds. These deliver up to 40 hours of incredible JBL Signature Sound, speed charging, and Qi-compatible wireless charging for when your batteries need a boost. True Adaptive Noise Cancelling eliminates distractions to give you totally immersive audio, while Smart Ambient keeps you alert to your surroundings. The stick closed design ensure better noise cancellation and enhanced audio quality. Dad will even be able to make clear, perfect calls with 6 beamforming mics or access to his preferred voice assistant for seamless hands-free control. The JBL Tour Pro+ TWS Headphones are another great gift option this Father's Day. Boasting 32 hours of wirelessly rechargeable battery life and a compatible app for ultimate customization, these sleek in-ear headphones keep you inspired and engaged with Adaptive Noise Cancelling technology and Smart Ambient to control the sounds around you. From the moment you open the case, you'll immediately enjoy smart features created to boost your productivity and unrivaled comfort fit. 3-mic technology ensures high-quality calls even in noisy or windy environments. You'll be ready to get down to business or cut loose wherever your adventures may lead. For the karaoke-loving dad, the absolute best gift you can get him is the JBL Partybox On-The-Go Portable Speaker which turns any party into a karaoke party. Sing a solo or duet with the included JBL wireless mic, or plug in your own mic and instrument to show off your talent. Bluetooth, USB, AUX and TWS (True Wireless Stereo) connectivity offer more access to your favorite karaoke apps and tunes, while 100W of powerful JBL Pro Sound and a dazzling light show give you the pop-star experience. With a padded shoulder strap, rechargeable battery, bottle opener and IPX4 splash-proof protection, the JBL PartyBox On-The-Go has everything you need to get the party started – and take it with you.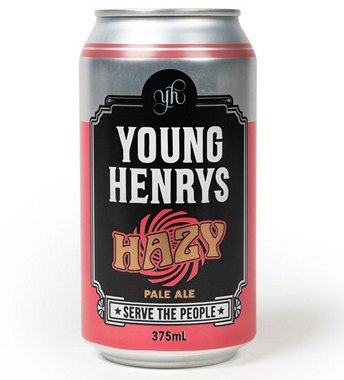 For the Beer-Loving Dad
The new Young Henrys' Hazy Pale Ale is a great option for the dad that likes a drink. Deliciously golden and laced with Topaz, Mosaic, Idaho-7 and Calypso hops, Young Henrys have developed a brew that is pure goodness. The Hazy Pale Ale also incorporates a mix of Malted Oats, Rolled Oats, Rolled Wheat, Pale, Chit and Gladiator grain malts for a unique and smooth taste from the very first sip. Independently owned, vegan friendly and brewed, packed and shipped from NSW. You can purchase this tasty drop at your local Dan Murphys, BWS or online.
Bonelk Elevate Laptop Stand
Help give your dad's laptop a boost with this Bonelk Elevate aluminium folding laptop stand which raises the height of your stand from 56mm to a maximum 215mm for better ergonomics. Fully customise your viewing angle with tilt functionality. The Elevate laptop stand optimises desk space and also has the ability to fold down for easy transportation. Suits laptop sizes from 11" to 17". Available from JB Hi-Fi, Officeworks and Mwave ($99.99). Also available is the Bonelk Elevate Junior adjustable laptop stand which raises the height of your laptop from 40mm to 140mm ($69) or the Bonelk Gaming Laptop Stand for the gamer dad which raises the height of your laptop from 40mm to 200mm and also suits laptop sizes from 11" to 17" ($119).
Twelve South iPhone Accessories
For the iPhone loving dad, get him the Twelve South Forté – a modern wireless charging stand made exclusively for iPhone 12 or newer. Insert your MagSafe Charger into Forté and you instantly have a clever way to use your phone while it wirelessly charges. It magnetically holds your phone vertically or horizontally for handsfree use. As a bonus, Forté also features a swiveling top that can be tilted to the perfect viewing angle or completely flat to serve as a charging pedestal for your AirPods. Or you can get dad the PowerPic Mod – a world-class wireless phone charger with a design as radical as wireless charging itself. With a mix of modern elegance and versatile charging options, PowerPic mod charges all phones, including phones in cases, with an aesthetic that looks like nothing else. The lucite-framed PowerPic mod can be positioned vertically or horizontally and is even customizable with any 4×6 photo or room-matching graphic. Wirelessly charge your phone on the stand that looks more like a work of art than a typical charging dock. Compatible with all wireless charging mobile phones (MagSafe, non-MagSafe, Android, etc). Both products are available from Twelvesouth.com.au.
For the Self Care Dad
The Self Care Set from Koéna is the perfect gift for any dad because, let's be honest, they tend to neglect their skin. This pack will ensure that he takes his self care to the next level. Each set includes: Koéna Daily Gentle Exfoliator, Koéna Daily Dermaceutical Moisturiser, Koéna Gentle Cleanser, Koéna Australian Clay Mask and a free face towel (while stocks last). These very simple yet effective products make skincare fool-proof. The products are suitable for sensitive skin including eczema, psoriasis and dermatitis prone skin and are pH balanced with no added fragrance. Australian developed, owned and made, each product also contains their scientifically developed formulation Resta-Plex – a patented combination of four active ingredients proudly developed right here in Australia. Backed by years of dedicated scientific research, Koéna Dermaceutical Daily Moisturiser is truly an unmatched, exclusive formulation that will leave your other skincare products wanting. The Self Care Set is available here.
TicWatch GTH Pro
The Google-backed Mobvoi smartwatch – TicWatch GTH Pro – is another fine option this Father's Day. It's the first watch containing the world's only widely-approved non-invasive central blood pressure (CBp) monitoring technology. There have been some high profile deaths due to heart conditions recently and the social awareness of heart attacks and the conversation around heart health has never been more relevant. Heart disease is the leading cause of death in Australia and alarmingly, nearly half of all men (49.6%) did not feel confident in their ability to recognise symptoms of a heart attack in themselves according to a recent study by the Royal Australasian College of Physicians (RACP). The TicWatch's embedded tech has been created and manufactured by Australian digital health company CardieX based on technology developed and tested by Macquarie University. The features in the GTH Pro smartwatch are based on the same arterial waveform analysis used in ATCOR's medical devices and are aimed at preventative heart health by getting patients to see their potential future based on their arterial health, and thereby change the course of their health. TicWatch GTH Pro is available via Amazon and is currently on sale for $94.
LG TONE Free FP9 Wireless Earbuds
For the music-loving dad, you can't go past the LG TONE Free FP9 wireless earbuds which offer ultimate sound and comfort for the dad who is always on the go. The unique UVnano sanitising technology uses a UVC-LED light in the charging case to kill 99.9 percent of E. coli and S. aureus bacteria after just five minutes of UVC exposure in the cradle. For comfortable audio wherever he goes, dad can use the clever Plug-And-Play feature, which allows the earbuds to wirelessly connect to other devices with an AUX connection. This means he can plug the charging case into a smartphone, gaming console, treadmill or other compatible devices via USB-C to AUX cable, to experience his favourite audio. You'll put a smile on dad's face with these earbuds this Father's Day (RRP $249).
The Legendary Silkie Irish Whiskey
Legendary Irish whiskey maker, Sliabh Liag Distillers, have started a smoky revolution down under with the launch of the gold medal-winning The Legendary Silkie Irish Whiskey range, bringing the classical, almost-forgotten smoky style of Irish whiskey back into the consciousness of Australians. You can get dad either of the two varieties currently available exclusively at Dan Murphy's, The Legendary Silkie Irish Whiskey or its sister, The Legendary Dark Silkie Irish Whiskey. Distinctively different, they equally take beginners and expert-level imbibers on a journey through the rich, surprising rewards of Irish whiskeys with a varying degree of smoky character. Category Winner at the World Whiskies Awards 2021, The Legendary Silkie Irish Whiskey (46%ABV 70cl, $74.99) is the perfect sipping whiskey to enjoy as it is, over ice or in your favourite whiskey cocktail. Straw gold in colour with hints of amber, the original Silkie is soft, with a butterscotch (or popcorn) sweetness, green apples and a lazy hint of smoke. An ode to the Donegal whiskeys of days gone by, the Dark Silkie Irish Whiskey (46%ABV 70cl, $79.99) is for those who like whiskey with a little more bullish character. To taste, Dark Silkie is soft with a salted-caramel sweetness, baked apples, wrapped in a pipe smoke blanket – its flavour made it category winner at the San Francisco World Spirits Competition 2021.
Zytho Velvet Luxe Stout
Stout is having a re-birth and is no longer the drink your nana drinks – so why not pick up some up for dad. Stout is one of the fastest growing beer subcategories and is proving so popular that Zytho Brewing has re-introduced its sought-after limited edition Zytho White Stout into Dan Murphy's and BWS. Exciting, innovative and totally unique, Zytho White Stout offers a fresh, new take on classic dark Stout.  It's light in colour but comes with all of the roasty toasty complexity that you would expect from a dark Stout. The background smokiness is interlaced with rich coffee and a hint of vanilla, with an intense rush of dark chocolate on sip, creating a delicious, easy-drinking drop (RRP: $80 x 24-case; $20 x 4-pack; $6 ea). Zytho Velvet Luxe Stout makes the perfect partner to Zytho White Stout. Plush, lush and smoother than melted chocolate in a lycra jumpsuit, it features aromas of coffee, cream, raisin and dark chocolate with a full and rich palate, set to satisfy (RRP: $74 x 24-case; $19 x 4-pack; $6.50 ea).

Pilot MR3 Retro Pop Fountain Pen
For the office dad, the Pilot MR 3 Retro Pop fountain pen makes a great Father's Day gift. A classic, high quality fountain pen with a contemporary design flair, it comes in a stylish gift box and can be engraved for a personal touch. Each pen barrel features striking, vivid colours with unique patterns and designs: Houndstooth (grey), Ellipse (violet), Wave (red) and Dots (light blue).  This smart fountain pen is refillable with ink or a disposable cartridge. To view the range and find stockists, visit pilotpen.com.au (RRP: $49.50 each). Also worth checking out are Pilot Pen's stylish MR2 range of classic writing implements with contemporary flair. Featuring elegant animal print barrel designs, the MR2 range includes a Ballpoint, Mechanical Pencil and Fountain Pen in a wide choice of colours. Each comes in a gorgeous gift box and is engravable to make a personalised gift dad will cherish. Choose from Lizard (bronze barrel), Crocodile (black barrel), Tiger (white barrel) and Python (silver barrel).
Thermos Products
An affordable option for dad this Father's Day is the 480ml Thermos® Vacuum Insulated Tumbler. It features Thermos™ vacuum insulation technology for maximum temperature retention (hot or cold), 360 degrees drink lid with leak resistant travel cover seals closed for added portability, contoured body that's easy to hold and fits most vehicle cup holders and cool to the touch with hot liquids, sweat-proof with cold. With a five year warranty and a capacity of 480ml, it keeps contents hot for up to 12 hours. Available from Victoria's Basement, Peter's of Kensington and Myer (RRP: $39.99). A slightly larger but similarly affordable option is the 770ml Thermos® Vacuum Insulated Hydration Bottle. It features Thermos™ vacuum insulation technology for maximum temperature retention, durable stainless steel interior and exterior, sweat proof design that won't leave water rings, hygienic screw top lid that keeps mouthpiece protected from germs and dirt, and keeps content cold for up to 18 hours. Available from Myer, Officeworks and House (RRP: $39.99).
Gifts for the Cool Dad
A pair of QUAY's range of unisex and men's frames will keep dad not only protected from the sun, but also on trend. From styles with polarised lenses for the ultimate protection, to stylish wire frames for the more fashion forward dad, there are so many different frames to choose from. To go along with his cool frames, get him some Sun Bum sunscreen, lip balm or hair care products to tame the mane. Options include the Premium Moisturising Sunscreen Lotion SPF 50+ (RRP $17.99), Premium Sunscreen Face Stick SPF 30 (RRP $14.99) and Lip Balm Coconut SPF 15 (RRP $5.49). Or you could get something from Carbon Theory's range of gentle yet effective products to keep his skincare routine simple. Their award winning Cleansing Bars for the face and body are shower essentials for any guys looking to up their skincare game, without complicating things. The Charcoal & Tea Tree Oil Breakout Control Facial Cleansing Bar (RRP $11.99) and Charcoal & Tea Tree Oil Breakout Control Exfoliating Body Bar (RRP $14.99) are available at Priceline. If you really don't know what to buy him, ECOYA's Cedarwood & Leather collection is your go-to. A masculine fragrance that is deep and enveloping, with notes of vetiver and bergamot with leather, clove and cedarwood, these will make for the perfect addition to his office or car. The Cedarwood & Leather Fragranced Diffuser (RRP $49.95), Cedarwood & Leather Madison Candle (RRP $44.95) and Cedarwood & Leather Car Diffuser (RRP $24.95) are available at ECOYA.
Moccona Decorative Jars and Mochas
Upcycle with your Dad this Father's Day. The iconic Moccona jar has been transformed for the latest Decorative Jar collection. The beautiful featured designs celebrate Moccona's upcycling movement as part of its ongoing commitment to a sustainable coffee journey. For the first time, Moccona invited the next generation designers across ANZ who have a passion for sustainability, to create designs to feature on the new jar collection. Check out Neighbours actor Matty Wilson's upcycling DIY here with the limited-edition 'Protecting Friends' jar. For the Chocolate-loving Dad, you can also pick him up some Moccona & Cadbury Café Style Mochas. To help cater for both coffee aficionados and chocolate lovers, celebrity chef Morgan Hipworth created two delicious recipes using the new Mochas: a Mocha Cannoli and Mocha Hazelnut Tart. The perfect combination of Moccona coffee and delicious Cadbury cocoa, mochaholics can enjoy the new range in three different flavours; Mocha, Caramel Mocha and Hazelnut. The indulgent new range delivers a creamy mocha experience, finished with a layer of velvety froth.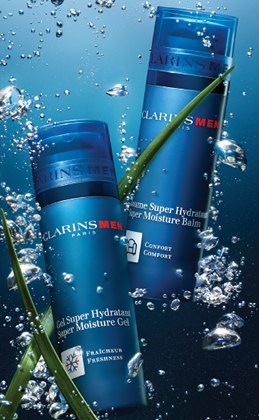 ClarinsMen
In 2002, Clarins, the expert in Skin Care for women, launched its first line dedicated to men. The result of years of studying the specificities of men's skin, the ClarinsMen range features an innovative energizing complex that combines Bison Grass and Gymnema to energize and soothe the skin. The range of products includes men's shaving care products, moisturizing creams, anti-ageing, as well as serums and toning treatments to help men take care of skin. Product highlights for dad this year include: Active Face Wash Foaming Gel 125mL ($36.00), Exfoliating Cleanser 125mL ($40.00), Smooth Shave Foaming Gel 150mL ($37.00), Shave Ease 2-in-One Oil 30mL ($45.00), After Shave Energiser 100mL ($43.00), After Shave Soother 75mL ($43.00), Super Moisture Gel 50mL ($54.00), Super Moisture Balm 50mL ($54.00), Line Control Balm 50mL ($70.00), Line Control Cream – Dry Skin 50mL ($70.00), Hydra-Sculpt 50mL ($77.00), Line Control Eye Balm 20mL ($53.00), Shampoo & Shower 200mL ($35.00), Antiperspirant Deo Stick 75g ($31.00) and Active Hand Care 75mL ($27.00). All products are available now from clarins.com.au, David Jones, Myer, Adore Beauty, The Iconic as well as selected pharmacies nationwide.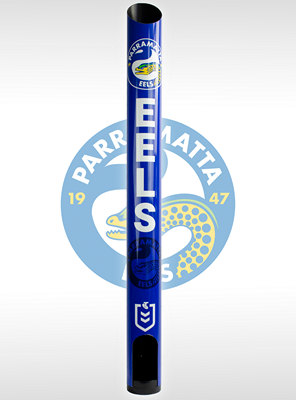 The Stubby Club
Forget chocolates for Dad this year – what about a personalised stubby dispenser featuring his favourite footy team for his man cave or an NRL tie and cufflinks set. Designed for Dad sports fans, The Stubby Club produces a range of licensed merchandise featuring team logos from the A-League, NRL, AFL, NFL, Cricket Australia, Big Bash, and various English Premier League teams. A great option for the dad that loves the Eels is the Parramatta Eels NRL Stubby Holder Dispenser ($69.95) – the ideal storage solution for all your loose stubby holders around the house. The Stubby Holder dispenser is the perfect present for any beer drinker who likes to keep their hands warm and their drinks icy cold with stubby holders. Not only are they visually impressive, each dispenser will store eight stubby holders ensuring you never have a loose stubby holder in your house again. Stubby holder dispensers are very versatile and can be mounted anywhere around your house, whether that be in the living room, man cave or even outdoor area! Made from the highest quality vinyl, the dispensers have been known to stand the test of time, even in rail hail or shine. This officially licensed NRL merchandise will make any fan the ultimate supporter and will even have their fellow supporters in awe of the new addition to their home. For more ideas, visit https://thestubbyclub.com.au.
Mountain Designs
With contemporary styling, the Mountain Designs Advance 600 Down Jacket is perfect for the adventurous dad. Its simple, streamline design is exceptionally lightweight and comfortable, while also maintaining warmth with its 600 fill power duck down insulation, funnel collar and elasticated cuffs. It is wind resistant, has a Durable Water Repellent (DWR) finish, and packs away easily into its left-side hand pocket, making it a convenient outer layer for easy day hikes, travel or just everyday wear. Features a horizontal baffle design, sewn through baffle construction keeps down in place, funnel collar for neck warmth, chin guard prevents irritation, zip shield, adjustable hem for fit, elasticated cuff binding hugs wrists and two zippered hand pockets. Available from: mountaindesigns.com and your local Anaconda store (RRP: $199.99).
Waterpik Nano Waterflosser
For the Dad that really needs to floss, the Waterpik Nano Waterflosser ($104.99) is your top pick. Give dad the gift he doesn't know he needs this Father's Day. The small but powerful water flosser comes in a compact, portable design making it perfect for small spaces. Whatever dad's routine is, Waterpik Nano is the easy-to-use water flosser to keep those pearly whites and gums healthy. The Waterpik Nano removes up to 99.9% of plaque from treated areas and is clinically proven to be 50% more effective for improving gum health than string floss. Features two Classic Jet Tips, three pressure settings, 60 second water capacity and a two year limited warranty.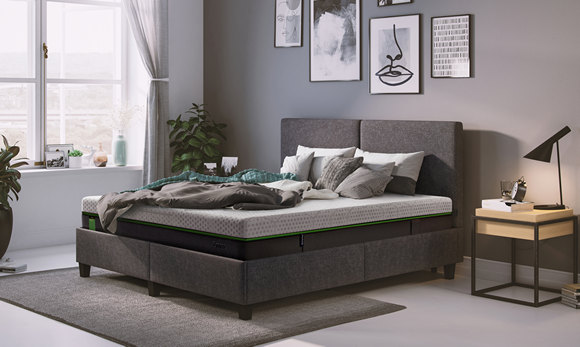 Emma Comfort
For the dad who's always got your back, Emma Comfort is the perfect gift. Give dad's back some support in his sleep with CHOICE's Top Scoring Mattress for 2021 and 2022. He'll come home to comfort with this all-foam mattress. Its different foam layers adapt to your body and distribute your weight evenly, ensuring you won't suffer from pressure points. This way, everyone can dream wonders, whether you sleep on your stomach, your back or your side. The Emma Comfort Mattress features Emma's Zero Motion Technology. Whether you sleep with a partner, a child, or a pet, their tosses and turns won't ever disturb your much-needed 8 hours of zzz's. Engineered by top German experts and designed for perfect support, dad will fall asleep effortlessly and wake up refreshed. You'll want to get in quick as the Emma Comfort is currently 50% off for Father's Day (Sale period: 22nd August 2022 – 4th September 2022). You can pick up the Queen for $699.50 (was $1,399) or the King for $749.50 (was 1,449).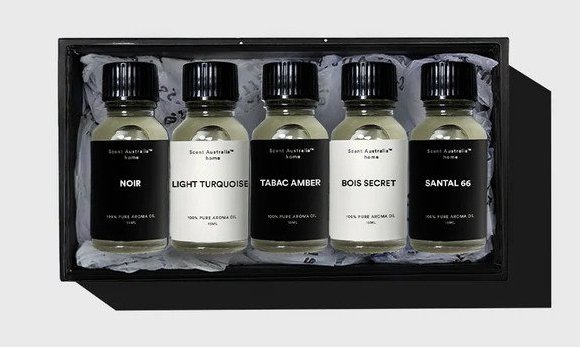 Scent Australia Home
Surprise Dad with a scented package of masculine indulgence from Scent Australia Home. With over 300 scents across a range of Oils, Diffusers, Room Sprays and Gift Packs, Scent Australia Home prides itself on creating scents that can catapult you to a past experience or spark an instantaneous flash of nostalgia. The Father's Day Scent Pack includes five unique diffuser oils of all of dad's favourite scents. This diverse fragrant pack infuses opulent musk and tobacco, exotic cardamom, and soothing lavender, to transcend and inspire. Includes Noir Oil (15ml), Santal 66 Oil (15ml), Light Turquoise Oil (15ml), Tabac Amber Oil (15ml) and Bois Secret Oil (15ml). Now the Dad who gives his all, can have it all. Available from scentaustraliahome.com.au (RRP: $140).
Sydney Unleashed is one of Australia's premier entertainment publications exploring the latest in lifestyle trends. From Sydney's finest restaurants, cafes and bars to the hottest in gadgets, products, and home entertainment, Sydney Unleashed is your one-stop lifestyle platform.