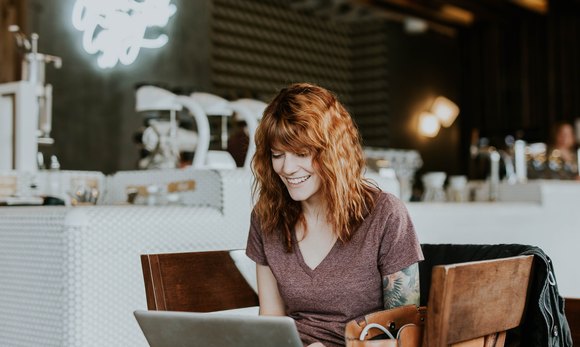 How To Spot A Scammer On A Dating Site
The popularity of online dating applications has increased exponentially in recent years. The trend of using online dating apps became more popular after the pandemic hit as people were unable to get out of their homes. Most people these days use online dating apps to meet new people. However, the Internet is not a secure place to be, and online dating apps are filled with scammers and fake profiles.
ExpressVPN reveals that crimes on online dating apps have increased significantly in recent years. As more and more people gravitate toward online dating apps, it becomes easier for cyber criminals to blend in with other users. Because of that, cases of reported online dating scams have increased a lot.
Common Romance Scams On Dating Sites
There are multiple ways for scammers to lure in their victims. The most common online scams are romance scams, where the person they are talking to is going through financial troubles. Military romance scams are equally popular among scammers who try to get money by targeting middle-aged people. Additionally, scammers try to catfish users just for fun or get explicit pictures from users to blackmail them into giving them money.
Signs Someone is a Scammer
It is not easy to be on online dating apps these days. Users must be wary of everyone they meet on these applications to protect themselves from potential harm. This is why you should know how to recognize fake profiles and scammers on dating apps. Here are some red flags you should look for while talking to people on online dating sites.
Is someone asking you a lot of personal questions? Are you feeling uncomfortable with their barrage of invasive questions? Well, chances are, they are trying to confuse you so that you can divulge some important personal information about yourself. Some scammers even try to seek personal contact information to have conversations with you on some other platform. It is better not to provide any information about you that can expose sensitive information about you, like your home address or your office location.
Another thing that you can look out for is the lack of response. If someone stops talking to you the moment you ask anything personal about them, chances are they are claiming to be someone they are not. If you are getting messages from a person all the time, and they are being very affectionate towards you, it is time to block them.
Scammers also try to cope with their victims instantly by love bombing them. If someone starts sharing their financial issues with you very early in the relationship, you should be cautious while talking to them. These users might later ask you for money so that they can find some help. Scammers sometimes also try to gain sympathy from their victims by pretending to be poor so that the other person might feel inclined to help them financially.
Conclusion
Online dating apps are growing daily, with new users on these platforms. However, if you are not careful with the conversation you have on these sites, you can get scammed; It is best to recognize red flags to protect yourself easily against any unfortunate circumstances. Do not share personal information or send money to anyone on these apps. After all, it is always better to be safe than sorry.
Sydney Unleashed is one of Australia's premier entertainment publications exploring the latest in lifestyle trends. From Sydney's finest restaurants, cafes and bars to the hottest in gadgets, products, and home entertainment, Sydney Unleashed is your one-stop lifestyle platform.