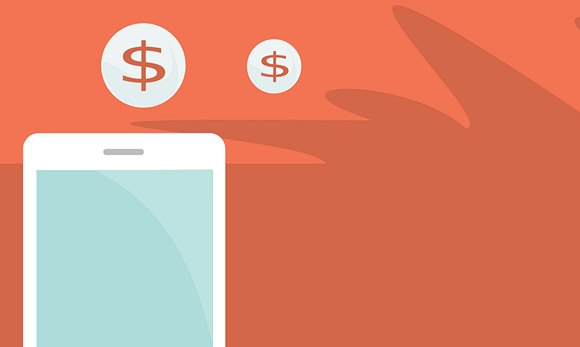 How to Use Apps to Earn Extra Income in the Digital Era
In this digital era, there are many opportunities to make extra money. You can do this by using apps on your smartphone or computer. All you need is a little bit of time and some extra space on your device.
Here are eight ways to use apps to help you make some extra cash!
Take online surveys
Many survey companies will pay you for your opinion. All you need to do is sign up for an account, and then take surveys when they become available. The payout from each survey varies, but most of them pay anywhere from $0.50 to $5.00 each.
Additionally, many of these companies offer sign-up bonuses, so you can start earning even more money right away! However, make sure to read the terms and conditions of each company before signing up, so that you know what you're getting into.
Play Online Games
Yes, you can get paid to play games! Many websites and apps offer rewards for playing games. You can usually earn points or credits, which can then be redeemed for prizes or cash. Depending on the type of game and the amount of time you play, you can earn a decent amount of money.
For instance, Swagbucks will give you points for playing games such as Solitaire, Bejeweled, and Zuma. These points can then be redeemed for gift cards or cash. However, when looking for the best bingo apps for winning money make sure you do your research to find a reputable, trustworthy site. Then, you will want to look for sites that offer a variety of games and provide a good selection of prizes.
Sell unwanted items
Do you have any old clothes, electronics, or other items lying around that you don't need? If so, you can make some quick and easy cash by selling them online! Many websites and apps allow you to do this, such as eBay, Poshmark, Mercari, and more.
All you need to do is create an account, list your items, and then ship them out once they sell. You will usually receive a percentage of the sale price, so make sure to factor in any listing or shipping fees when determining how much money you'll make.
Additionally, many of these sites also allow you to trade in items for store credit, so if you don't want to deal with the hassle of shipping, you can still get some money for your unwanted items.
Do odd jobs
If you're willing to do a few odd jobs here and there, many apps will connect you with people who need help with tasks such as yard work, dog walking, or even grocery shopping.
For instance, TaskRabbit allows you to find jobs in your area, and then complete them for a set fee. This can be a great way to make some extra money if you're available during the day or on weekends.
On the other hand, Rover is an app that connects dog owners with dog walkers and sitters. You can create a profile, set your rates, and then start booking jobs. This is a great option if you love dogs and are looking for a more flexible job.
Drive for a ride-sharing service
If you have a car and some free time, you can make money by becoming a driver for a ride-sharing service such as Uber or Lyft.
All you need to do is sign up for an account, and then start giving rides when it's convenient for you. You will usually earn a set amount per ride, plus any tips that you may receive.
Just keep in mind that you will need to have a clean driving record and pass a background check to be eligible.
Also, when driving for a ride-sharing service, make sure to follow all of the rules and regulations in your area to avoid getting into any trouble.
Delivery Services
Another option for making money with your car is to sign up for a delivery service such as Postmates or DoorDash. With services like these, you can earn money by delivering food, groceries, or other items to people in your area.
To get started, you will need to create an account and then complete a background check. Once you're approved, you can start accepting delivery orders. You will need to be careful when driving, as you will be responsible for the items that you are delivering.
Additionally, make sure to factor in any delivery fees or tips when calculating how much money you will make.
Participate in focus groups
Focus groups provide companies with a way to test new products or ideas before they are released to the general public. As such, they are always looking for people to participate in their studies.
While you won't necessarily make a lot of money from participating in a focus group, it is a great way to earn some extra cash while also getting free products or services. For instance, you may be given a free product to test, or you may be paid for your time and opinions.
You can find focus groups by searching online, or you may even receive emails or postcards advertising upcoming studies. Make sure to do your research before signing up for anything, as there are many scams out there.
Sell photos or videos
If you're a budding photographer or videographer, you can make some extra money by selling your photos and videos online. Many websites and apps allow you to do this, such as 500px, Shutterstock, and iStock.
When selling your photos or videos, you will usually earn a commission based on the price that they sell for. So, if you have high-quality images or videos, you can potentially make a lot of money. Just read the terms and conditions before uploading anything, as some sites have strict rules about what you can and cannot sell.
There are many ways to make extra money by using apps. Whether you're willing to do odd jobs, drive for a ride-sharing service, or sell your photos and videos, there's an option for you. Just be sure to read the terms and conditions before getting started, and always be cautious when giving out personal information online.
With a little bit of effort, you can easily start earning some extra cash!
Sydney Unleashed is one of Australia's premier entertainment publications exploring the latest in lifestyle trends. From Sydney's finest restaurants, cafes and bars to the hottest in gadgets, products, and home entertainment, Sydney Unleashed is your one-stop lifestyle platform.