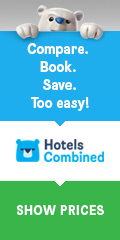 Features
International Women's Day
With too many incredible women and achievements to recognize for just one day – Hyatt Regency Sydney will host a series of events from March 1-9 to celebrate the social, economic, cultural and political achievements of women, in support of International Women's Day (March 8).
Kicking off on March 1 with a Long-Table Luncheon hosted by Sandra Sully and special guests including Raelene Castle (CEO of the Australian Rugby Union), Emily Granger (cardiothoracic surgeon) and Michelle Simmons (Australian of the Year) – other events during the month include: Photography Workshops at The Gallery, featuring the work and insights from ten of Canon Australia's best female photographers; a Travel & Wellness Breakfast; and a Cocktail Gala featuring expert female mixologists, musicians and high-profile sports stars.
Malcolm Zancanaro, Hyatt Regency Sydney General Manager, said the hotel was excited to celebrate and support International Women's Day in 2018. "We pride ourselves on supporting women in the workplace every day of the year, but it's nice to formally mark the occasion with a series of events that celebrate the achievements of women," he said.
"We'll be providing a stunning setting to connect like-minded and inspiring women from a variety of fields from sport, medicine and the arts – to business, media and wellness. As a non-discriminatory brand, at Hyatt Regency Sydney the job description dictates the pay grade of our employees, not their gender. This year, International Women's Day marks a call to action for accelerating gender parity, so it's a natural fit for our hotel and what we already stand for," Mr Zancanaro said.
Proceeds from the events will aid a variety of charities, all in the support of women. For more information about Hyatt Regency Sydney visit: www.sydney.regency.hyatt.com
© 2018 Sydney Unleashed. All Rights Reserved.