List Of Top Rated Race Tracks To Visit Near Sydney
Sydney is one of Australia's most popular cities. Tourists from all over the world visit there each year. The city's busiest attraction is its Opera House. However, there are many other equally interesting tourist sites.
One reason that a lot of people visit Sydney (which is largely unknown to most tourists) is the city's lively racing scene. Racers from all over converge in Sydney each year to try their chances.
If you are a fan of racing, then this post will tell you about some of the city's best tracks, so you know where to visit on your next trip there. It'll also tell you about some tracks located in other areas of New South Wales.
Sydney Speedway
Sydney Speedway is the city's premier racing track. You can rent a car and go out on the track yourself if you want to. If you have your own car, then you can pick up a race trailer with living quarters and stay in the track's complex, using the racetrack during the daytime. Getting tickets to race on the track is very affordable. You do not need to pay a lot to race. You will have to take a small class first though, just so the venue's management can satisfy themselves that you are a competent racer. Events are regularly held there too. You can pick up tickets for them online.
Sydney Motorsport Park
Sydney Motorsport Park is another of the city's main racing tracks. You can go to the park and race with your friends if you want to. Again though, you will need to take a quick course, so management can be sure you are a good driver. Like Sydney Speedway, events are regularly held there. A full roster of the year's events can be found on the race track's website.
Sydney Model Auto Sports
Not everybody wants to race cars, some people like to race miniatures. If you are a fan of miniature, remote-controlled cars, then you will love Sydney Model Auto Sports. You can bring your own car or rent one from the venue's store. You will need to be a good racer if you want to stand a chance at winning there, though. Pros from all over Sydney visit the race track to race since there aren't many other places like it in the city. Events and contests are held there on a monthly basis.
Sydney Dragway
If you're a fan of drag racing, then you need to visit the Sydney Dragway. The Sydney Dragway is an immensely popular drag racing spot, visited by people from all over the country. Unfortunately, you cannot rent a car and go out on the track. Drag racing can be dangerous and therefore requires expertise. However, there are regular events held there, so if you want to check out drag racing, then consider visiting their site and finding out about what's on near the time of your intended visit. Tickets to get in are very affordable and confectionary can be purchased onsite.
Indy 800 Kart Track
Go karting is an extremely popular pastime, especially among Australia's youth. There is a huge go-karting community there. Because of this, there are lots of go-karting tracks in Sydney. The Indy 800 Kart Track is without a doubt the best. You can rent a go-kart there for next to nothing, making it a great choice for people who're interested in go-karting but are on a budget. The track is very large, so you can whizz around as fast as you want. It's a great place to go with friends.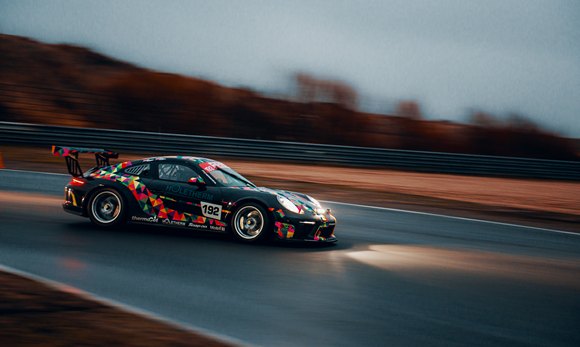 Luddenham Raceway
Luddenham Raceway is not in Sydney, but it is in New South Wales. There is a go-karting track and a car racing track. You can rent a go-kart or you can rent a car. You can also bring your own car if you want to. Luddenham Raceway's entry tickets are not particularly expensive. Even if you are on a budget, you should be able to afford to get in. There are lots of open roads in the surrounding area that are good for cruising on too, so it's a nice place to drive to from Sydney.
Raleigh Int'l Raceway
Raleigh Int'l Raceway is another popular track, again not in Sydney. It is set out in the Australian countryside, surrounded by rolling hills and forests. The surrounding area is actually a great place to go hiking. If you enjoy spending time out in nature, then you are guaranteed a good time. You can race cars and go-karts at Raleigh Raceway. Tickets can be a little pricey though, mainly because of how popular a raceway it is. It can get very busy, too. Be sure to book in advance if you want to get in.
Pit Stop Raceway
Pit Stop Raceway is one of this list's most expensive tracks. It can cost up to $40 for entry. You get one or two goes around the track before your time is up. If you plan on going, then it's a good idea to go with friends. It is a great place to go racing with other people. Pit Stop Raceway is a lot of fun and has confectionary available onsite. Once you are done racing, you can go and have something to eat. If you're planning on going there, be sure to book in advance.
Oakburn Park Motorsport Complex
Oakburn Park Motorsport Complex is somewhere that's worth considering if you enjoy racing motorbikes. As with most of the venues listed here so far, it is a good idea to book your tickets in advance. Booking them in advance will help you to ensure a place. If you do not book in advance and try to get tickets at the door, then you could be turned away. They regularly host events there, so if you want to go and watch races, it's a good place to go. You can find out what's on by checking out their website or social media page.
Sydney is a popular place to go for people who are interested in racing. The city has everything, from go-karting to motorcycle racing, and car racing of course. Whatever venue you choose to go to, book your tickets early.
Sydney Unleashed is one of Australia's premier entertainment publications exploring the latest in lifestyle trends. From Sydney's finest restaurants, cafes and bars to the hottest in gadgets, products, and home entertainment, Sydney Unleashed is your one-stop lifestyle platform.