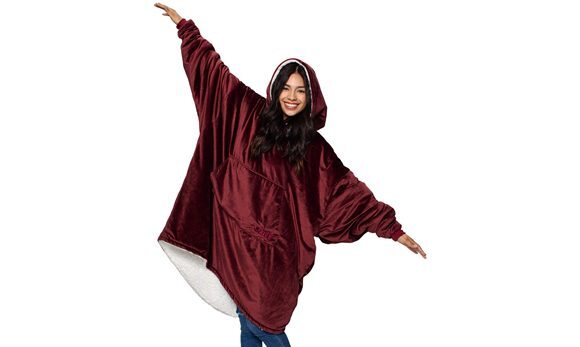 With Mother's Day just around the corner, it's time to showcase how much we appreciate the most important women in our life. Check out our gift guide below for some tips on what to get mum on her special day.
Wearable Blanket
A must-have for pampering mum, The Comfy® Original Wearable Blanket is the world's first of its kind letting you stay warm and cozy wherever you are: watching TV, working on your laptop, camping, attending a sporting event or concert, and more. Wondering about sizing? It's giant, and it's supposed to be! They started with a 5XL and have only gone bigger from there. With a huge plush hood, marsupial pocket, oversized sleeves and a high-low hem, The Comfy® is like being hugged by a cloud! How about washing? Easy! Tell mum to just toss in the wash on cold then tumble dry separately on low – it comes out like new. In 2017, The Comfy Bros transformed the way the world stays warm! With almost 60,000 reviews on Amazon, you can rest assured that mum will be getting the best of the best this year.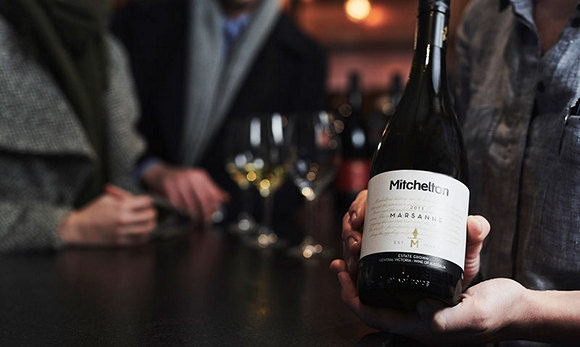 Wines for mum
Gift mum with some wine from the highly awarded and always enjoyed Mitchelton Estate. The 2020 Mitchelton Estate Single Vineyard Roussanne is a great option with fresh apricot, yellow peach and chamomile, followed by citrus blossom and subtle gun flint notes. A powerful and rich palate of yellow peach, melon and nashi pear against a back drop of beeswax and nougat with a pithy, textural mouthfeel. Powerful drive and length, with balanced acidity and a persistent finish. Also worth exploring is the 2018 Mitchelton Estate Single Vineyard Marsanne. Its intense aromas of fresh lemons, limes, apple blossoms, honeysuckle and thyme spice are distinctive and varietal. A silky, textural mid-palate coupled with layered flavours of citrus fruits, green apple, almonds and spice lead to a persistent finish. The natural balanced acidity will enable this wine to cellar and will age gracefully over the coming decade. Or get her the 2021 Mitchelton Estate Single Vineyard Rosé with its fragrant aromas of tangerine, strawberry, raspberry and sour cherry along with distinctive herbal garrigue scent. Fresh fruit flavours of sweet cherry, strawberry, raspberries and red currants are matched by a natural, fine acid backbone. The wine builds through the mid-palate delivering a persistent, savoury, textural and balanced finish with beautiful fruit sweetness. Bottles are $28 each from Mitchelton Wines.
Rip Curl Clothing
For the fashionable mum, some clothing from Rip Curl will surely make her day. You could get her the Playa Bella Crop – an epic women's VaporCool top with a fiercely femme floral motif. Made from compression nylon Xtran life with VC moisture control, this activewear is comfortable and provides good support, with removeable padding and internal power mesh. Complete the outfit by adding the Playa Bella Leggings – an epic women's exercise pant also made from compression nylon Xtran life with VC moisture control. This fitted activewear is comfortable and flattering and pairs back to the Playa Bella Crop. Or for something warmer to prepare for the upcoming cooler months, you could opt for the Anti-Series Insulated II – a great women's jacket perfect for staying comfy and warm in extreme temperatures. Made with cosy insulated sections, hood, and DWR water repellent treatment that lets water bead off instead of saturate. All products are available now from www.ripcurl.com/au/.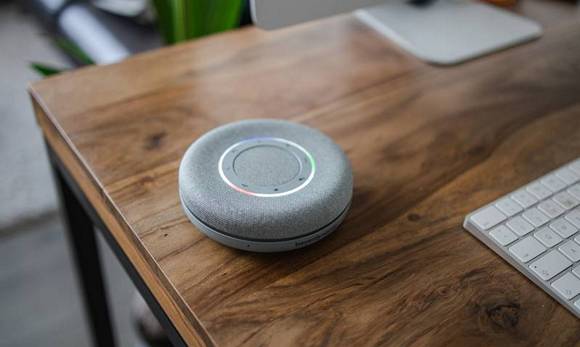 Bluetooth Speakerphone
For the multitasking mum, pick her up the new beyerdynamic SPACE Bluetooth speakerphone. It combines the best of both worlds at any time: captivating sound for music playback, and with the best speech intelligibility for calls and/or meetings; either online or via your smartphone, no matter where you are. The portable speakerphone in a stylish design allows for unlimited freedom and flexibility in the modern day, as well as in leisure time. The three different colour variants in antibacterial fabric, being Nordic Grey, Charcoal and Aquamarine allow individual freedom for design – whether as a stylish speaker in the living room or as an eye-catcher in the home office. The illuminated LED control panel provides clear access to all important functions. SPACE is particularly flexible due to its compact form and the long battery life of up to 20 hours, which allows quick and spontaneous changes of location. In addition, SPACE has broad compatibility and connects quickly and easily to laptops, smartphones or tablets via USB or Bluetooth® for easy communication across platforms such as Microsoft Teams® or Zoom. Included in the delivery of a SPACE personal Speakerphone is a drawstring bag, USB cable (USB -C® to USB -C®), USB-C® to USB-A adapter (RRP $299.00).
Exercise mat from Wild Mingo
Wild Mingo is all about brightening up your fitness world one paint splatter at a time. Tired of the same blue yoga mat, Candice Lester created Wild Mingo during an early lockdown in 2020 as a way of bringing fun to her yoga and Pilates classes. After researching the best mats, Candice then teamed up with long-time friend Ashleigh Ben Danan, a local Melbourne artist, to bring colour and fun to her pieces. All Wild Mingo mats are carefully sourced using recycled rubber on the base of the mats with a microsuede top to maximise your grip and ensure you don't slip. Even better, they are fully machine washable. Priced from $119 RRP, each signature Wild Mingo mat comes with a handy carry-strap so you can take the colour wherever you go. Pick one up for mum from: https://wildmingo.com.au
Young Henrys for mum
For the mum that likes a drink, local brand Young Henrys have some great options. Featuring the same great taste synonymous with Young Henrys, Sun Is Shining is an instantly refreshing tinnie – a vibrant Watermelon and Mandarin Sour packed with the groundbreaking new Philly Sour yeast strain. Distilled in Newtown, and peppered with Sabro hops, the aromatic overtones make for a fruity, crisp finish. For the gin-loving mum, you cannot go past the Gin and Tonic Tinnie – a refreshing mix of their award-winning Noble Cut Australian Gin, and signature tonic with hints of pink grapefruit and thyme. Distilled in Newtown by Head Distiller, Carla Daunton, the new tinnie boasts herbal notes from the Tasmanian grown hops, alongside spicy juniper and pepper berries, with a zesty, lemon-myrtle finish.
Ella Baché Skincare
Get some fantastic skincare products from Ella Baché for mum such as the Instant Glow Mask ($30.00). The ultimate pre-event booster, this bio-cellulose sheet mask is infused with Hyaluronic Acid for a surge of instant hydration and Rose Hydrosol, the advanced big sister to Rose Water, for instant radiance and a spa-worthy aromatherapeutic rose scent. The super-thin bio-cellulose mask infuses the supercharged formula of active ingredients into the skin to rebalance and fast track your skin to plump, dewy hydration. Or sweeten mum's day with the Rose Hydration Mist ($40.00). This one provides an instant skin reboot and helps to prevent and treat long-term dehydration. A synergistic blend of Rose Hydrosol and super hydrators, including Hyaluronic Acid complex, Witch Hazel, and a natural Sugar complex, helps boost and retain moisture, delivers long-lasting hydration, and improves barrier protection.
Skullcandy Earbuds
Earbuds are the perfect gift for the trendy, tech-loving mum. Skullcandy Push Active Sport True Wireless Earbuds are ideal for the on-the-go mum ($179.95). While Skullcandy's latest release of wireless earbuds – Skullcandy Grind True Wireless Earbuds ($179.95) – will make just about any mum happy. These are sweat, water and child resistant and with smart feature technology, you can remain on the move minus the hassle of stopping to change the song. With the ability to skip tracks, launch Spotify, answer calls and even enter Stay-Aware mode, Grind earbuds will become your new personal assistant. Key features include: Over-the-air updates, 40 hours of battery life, Wireless charging, Personal sound, and USB-C rapid charging case.
For the Foodie mum
For the mum obsessed with entertaining, a gift from TRUFF is your best bet. TRUFF Black Truffle Oil ($39.95) will have you hooked from the first taste, quickly becoming the latest pantry staple. If you're looking to elevate your next meal, TRUFF has you covered. Ideal for busy mums that still want to experience fine-dining, but from the comfort of their own home. Why not treat yourself with the aromatic taste of truffle. Key features include: Preservative-free, Vegan suitable and gluten-free, Satisfaction guarantee. For another option, get her the TRUFF Pasta Sauce ($56.95 double pack). Delicious!
Table Lamp for mum
Get mum some homeware and home decor accessories from top online destination Oski and Lottie. Oski and Lottie creates furniture inspired by simple forms with a focus on materials and craftmanship. Taking inspiration from contemporary Scandinavian design and bringing iconic Mid-century modern forms into the 21st century, Oski and Lottie combines sophisticated design and practical purpose. This soulful homeware store celebrates a slower way of life, with a curation of products designed for those who want to create a calming environment. The collection features HOME including bathroom, household essentials, kitchen, lighting, mirrors; FURNITURE including indoor and outdoor + Storage and Shelving: RITUALS including bath and body, candles and scents, incense and holders, Oils and Burners: TEXTILES including blankets and throws, cushions and pillows, table and kitchen linen. Illuminate mum's bedroom or living space with a gorgeous lamp. The Bronzed Brass Carrie Table Lamp from MENU is designed as a portable and lightweight lamp, the cosy and warm light emitted by it brings comfort and a sophisticated ambience wherever you go ($465).
Women's Scent Pack
Perfect for celebrating the woman in your life is the Women's Scent Pack from Scent Australia. Featuring sweet sensations, blossoming florals, rich musks, and earthy elements, the women's pack is a commemoration of femininity in every form. Includes five oils valued at $150 – Signature Oil 15ml (White peach, Mirabelle and fresh Bergamot lead to a sheer floral heart of Jasmine. Sensual musks add an extra dimension to this fragrance); Adventure Oil 15ml (Extremely sensual and a touch retro characterize this creation. Bursts of Mandarin, Bergamot and blackcurrant take you to a heart of Pink pepper, jasmine and roses. patchouli, sandalwood, oakmoss and American cedar are wrapped into a colorful blanket of Amber, vanilla and hyper sensual musks); French Vanilla Oil 15ml (French Vanilla harbours scents of Vanilla Bean and Anise to marry sweet and spice odour); Rock & Roll Oil 15ml (Top notes of Lychee are partnered with Red Rose, varnished by the all-encompassing sweet muskiness of Patchouli); and Mediterranean Fig Oil 15ml (Radiant burst of green fig leaves with touches of fresh Argentine lemon lead you into a rich floral heart of rose and jasmin. A sensual blend of Patchouly, Sandalwood, blue plum, musk and oakmoss add complexity to this fragrance by giving it a Chypre aspect). Available now ($120) from here.
For the adventurous mum
A gift for the adventurous mum is Lonely Planet's first-ever 'The Ultimate Australia Travel List'; a must-own bucket list ranking the top 500 unmissable experiences and little-known sights across Australia. This book is filled with interesting, unusual, and diverse experiences that are anything but predictable. Discover huge monolith's, world-class cultural collections, the world's largest living organism, walks along coastal cliffs and meandering drives – and that's just the top five! Each entry listed gives a taste of what to expect from the sight or experience, plus some practical advice to start planning your own trip. Much more than just a list of obvious sites, discover eclectic and different experiences including museums, galleries, wineries, little known alleys, pubs, and places that will surprise and inspire. Whether it's worshipping the gods of sport at the MCG in Victoria or admiring Aboriginal art at the east Pilbara Arts Centre in Western Australia, this book has you covered. Much more than just a destination guide, 'Lonely Planet's Ultimate Australia Travel List' has been vigorously compiled by editors, designers, writers, staff, and others from the Lonely Planet community who voted for their favourite spots and experiences. With 100's of votes cast; the list celebrates all that Australia has to offer across all states. Available from here and where all good books are sold ($39.99).
For the pet-loving mum
For the cat mum, the PetSafe® Drinkwell® Butterfly Pet Fountain ($70.99) will make sure her cat always has access to fresh, flowing water. The cute, butterfly topper creates four free-falling water streams for your cat to drink from, or you can remove the butterfly topper for a quiet, bubbling water flow. Both help your pet stay hydrated by encouraging them to drink more since they are naturally attracted to moving water (which is awesome) because your pet needs 70 ml of water per 1 kg they weigh every day. This fountain has a shorter base, which gives kittens easier access to the fountain. The fountain also has a raised tray, so even if the power goes out, your cat will still have access to water. The wide tray is whisker-friendly, which keeps your cat's sensitive whiskers from touching the sides while drinking. With dual-filtration technology to remove pet hair, debris, bad tastes and odours and a charcoal filter, foam filter and fountain pump to keep water filtered and clean, it will keep your pet healthy, safe and happy. Available from petsafe.com/au (use code MAY10 at checkout for 10% off in celebration of Mother's Day throughout May). For the dog mum, you cannot go past the KURGO RSG Active Utility Dog Running Belt Blue ($59.99) to tie her and her buddy in any adventure together. With an adjustable fit of 72-115cm, the utility belt features an integrated lead hook which means it can double as a hands-free running belt. The Kurgo RSG Active Utility Dog Running Belt Blue is made of tough polyester weave and durable ripstop, which together with its reflective trim makes it a sturdy and an endlessly versatile essential for wherever you're headed. It also has lightweight mesh padding for comfort and allows you to add compatible accessories like the RSG hydration flask or treat bag. The Kurgo RSG Active Utility Dog Running Belt Blue is machine washable on a gentle or hand wash cycle and can be air dried. Available from pethouse.com.au.
Gifts from Braun
For long lasting smooth skin, mum will love some of the gifts available from Braun's hair removal range. The Braun Silk-expert Pro 5 IPL (on sale at only $489 at Shaver Shop) is the safest, fastest and most efficient IPL for permanent hair reduction in just four weeks. It automatically and continuously adapts to your skin tone to ensure optimal balance between efficacy and safety. Or for effortless hair removal, get mum the Braun Silk-épil 9 Flex 9-300 beauty set ($499) – the world's first epilator for women with a fully flexible head. The beauty set includes four additional attachments so you can shave, trim, massage and exfoliate. Both products, along with a variety of others in Braun's hair removal range, are available now at Shaver Shop.
EarFun Earphones
For the music-loving mum, pick her up a pair of earphones. Designed with comfort and portability in mind, immerse yourself in the new wireless earphones experience from EarFun. These earphones embrace peak noise cancellation innovation and best part – the Earfun Free Pro2 True Wireless are available for $124.95 stocked at Aussie tech distributor, Addicted to Audio. Features: Daily travel and working usage, Bluetooth connect ability, Sweat and rain resistant, and Clear calls virtually anywhere. More info about the EarFun Free Pro2 True Wireless Earphones can be found at Addicted to Audio.
New smartphone for mum
If you're looking to gift mum a smartphone, motorola have some great new phones on offer. For the efficient creator, there's the motorola edge 30 pro which will allow her to unleash her creativity and productivity. Featuring an ultra-advanced camera system, the edge 30 pro captures breathtaking photos with its high-res 50 MP ultra-wide camera and 60MP selfie camera. For videos, they can be recorded in HDR10+ with 8K resolution – the highest video resolution possible on a smartphone today. The edge 30 pro is also powered by industry-leading Snapdragon® 8 performance, delivering unparalleled processing power, with increased bandwidth, less battery drain and faster information recall. The motorola edge 30 pro is available in Cosmos Blue at JB Hi-Fi and The Good Guys in-store, and BigW, Officeworks, Mobileciti & Lenovo Online ($999.00). For the everyday user, the moto g22 is your trustworthy everyday companion, delivering a premium experience without breaking the bank. Featuring a versatile 50MP quad camera system, the g22 is prepared to capture excellent photos in any light and angle. You can bring games, movies and videos to life with its fluid 6.5" 90 Hz Max Vision display. With a long-lasting 5,000mAh battery that supports TurboPower charging, you can leave any power worries behind. The moto g22 is available in Cosmic Black and Pearl White in-store at JB Hi-Fi, The Good Guys, Officeworks, BigW, Harvey Norman and online from Mobileciti & Lenovo.com ($299.00).
For the book-loving mum
Have mum reading and listening in luxury by getting her the Kobo Sage and giving her a truly immersive reading experience. Designed to inspire with every read, Kobo Sage delivers every feature Kobo offers in one sleek package, plus Bluetooth® wireless technology so you can listen to your Kobo audiobooks. With a Quad Core @ 1.8 GHz processor, 32 GB storage, 1,200mAh battery, and support for multiple file formats, mum will absolutely love this one (RRP $439.95). For a more luxurious reading experience, you can upgrade with the purpose-built Kobo Sage SleepCover which was was designed to pair perfectly with the eReader. Magnets inside the case allow your eReader to snap into place effortlessly, while maintaining Kobo Sage's sleek lines. The 2-way stand keeps your eReader upright for hands-free reading in landscape and portrait mode. Kobo Sage wakes automatically when you open the cover and sleeps when you close it, keeping your eReader safe. Kobo Sage SleepCover is only compatible with Kobo Sage (RRP $59.95).
Mattress for mum
Emma is Europe's most awarded mattress company, winning over 31 awards globally and has been voted Aussie sleepers favourite mattress, with its mattresses awarded top score two year's running by the highly regarded CHOICE Recommended team. So you can't go wrong picking up a mattress from Emma this Mother's Day! Emma is committed to giving Australians a good night of sleep at a great price, engineered in Germany with the latest in sleep technology. Emma mattresses are top quality eco-friendly products, made with breathable and moisture wicking materials to ensure temperature stability that is ideal for all body types. Emma also includes a zipped mattress cover and offers zero partner disturbance for an uninterrupted night of sleep. Sleep like a rock every night on a Emma's Diamond Hybrid. The Emma Diamond Hybrid features graphite particles to regulate your body to the optimum temperature in order to achieve the deep sleep phase and fall asleep faster. Ideal for people who run hot or suffer from night sweats plus keep your cool during a hot Aussie summer. The mattress cover is designed to promote breathability and at the same time ensures that the temperature-regulating effect is maintained. The Emma Diamond Hybrid mattress features a dual foam and spring layer with more than 300 individual pocket springs to be able to adapt to all body types and ensure breathability during the night. Plus two layers of HRX foam provide the necessary counter pressure. The stabilising foam ensures that you get the support you need in exactly the right places. In this way, a healthy position of the spine can be promoted – ideal if you have back problems. Each Emma mattress is easy to set up and includes a 10 year warranty, 100 night risk free trial and free delivery as well as a money-back guarantee. Buy one now at: emma-sleep.com.au
Sydney Unleashed is one of Australia's premier entertainment publications exploring the latest in lifestyle trends. From Sydney's finest restaurants, cafes and bars to the hottest in gadgets, products, and home entertainment, Sydney Unleashed is your one-stop lifestyle platform.