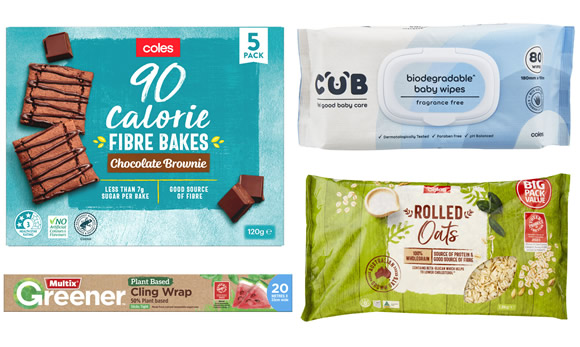 School Holiday Essentials For Mum's
September. The time of spring, the hotter weather, and our little angels off on school holidays! While it's amazing having them home, it can be slightly overwhelming to be out of routine and have energic little ones running around.
Product of the Year has got you covered, by creating a survivor pack of all the essentials that can make the transition from school time to home time as smooth as possible. These products won 2023 Product of the Year Awards in their category, which is the world's largest consumer-voted awards program that recognises product innovation and serves as a shortcut for shoppers helping them save time and money.
CUB Biodegradable Fragrance-Free Baby Wipes 80pk ($2.00)
A product that is carefully developed & and dermatologically tested, as well as being biodegradable and Australia made! Perfect for quick and easy change times or clean-ups on the go, these baby wipes leave your cub's skin feeling clean and refreshed. No matter whether you hit the playground, beach or café, you can carry these handy little wipes with you and always be prepared while you're on the go!
Multix® Greener™ Plant Based Cling Wrap ($3.25)
The perfect solution for wrapping up food for on-the-go, the little ones won't get hungry in a hurry saving all those mini meltdowns! Wrap up your cut up veggies or mini muffins for easy snacks on the go! Good for the environment and safe for the little ones, no wonder this is a Product of The Year Winner!
Coles 90 Calorie Fibre Bakes Choc Brownie ($4.50)
The ultimate snack pack to have on the go. These handy little squares of yumminess fit perfectly into your pram for a snack on the go – these are for the mommas out there to keep our sugar levels up while keeping up with the kiddies!
Coles Rolled Oats Value Pack ($3.10)
Quick and easy breakfasts are key when trying to usher little people out the door. These Coles Rolled Oats can be used for a magnitude of recipes, from delicious overnight oats to using them in your cooking, these are a super versatile staple that everyone should have in their pantry. Try the Product of The Year fan favourite, 3 ingredient Oat Cookies below:
Ingredients:
– Coles Rolles Oats
– 2 Bananas
– Chocolate Chips
Method:
– Mash the bananas in a medium bowl until they are broken down
– Mix in oats with the banana until they're coated like a thick cookie batter
– Sprinkle in the chocolate chips and mix well until combined
– Shape and bake the cookies for 12 – 15 minutes in 180-degree oven
– Cool down and enjoy!
About Product of the Year Australia (POY):
POY is the world's largest consumer-based awards, with over 5,000 Australian shoppers voting for their favourite supermarket products. The POY awards recognise product innovation and serves as a shortcut for shoppers, saving them time and money when finding the right products. Shoppers can be confident when buying Product of the Year category winners as they undergo a rigorous testing process. A panel of judges, comprising of various industry experts, first tested the products for quality, credibility, and innovation. The resulting product finalists were then reviewed and voted on by 5,000 Australians.
For more information visit https://www.productoftheyear.com.au/
Sydney Unleashed is one of Australia's premier entertainment publications exploring the latest in lifestyle trends. From Sydney's finest restaurants, cafes and bars to the hottest in gadgets, products, and home entertainment, Sydney Unleashed is your one-stop lifestyle platform.