The Best of the West – Jobs You Can Do in Western Australia
As the largest state in the country, Western Australia is not just filled with cheerful sunshine and spectacular, clear ocean waters – it is a place of endless exploration and opportunity, especially professionally. From the local small business down the street and new startups making a name for themselves, to the large corporations and fully established businesses creating employment opportunities for the masses, there are jobs for people of all skill levels to do across a number of industries.
Perhaps you're curious about the in-demand positions in the mining industry? Maybe you're looking to fill one of the gaps left by the increasing demand for workers in the healthcare, education, and accountancy segments. There are even opportunities in less-common (yet steadily growing) fields like CFD trading. No matter your preference, there is no shortage of jobs you can do in Western Australia. Here is our list of WA's most sought-after industries to give you an idea of the enormous diversity of employment options available.
Professional Trading
Suppose you were to create the ideal fantasy job. In that case, it might be like this: no boss, no set working hours, an office that doubles as your bedroom, and no more being passed over for promotions. If you enjoy the sound of that, becoming a professional trader might be your ideal occupation. One main advantage of becoming a full-time trader is that you can control your career! Traders are self-employed, keep all their earnings, and are not subject to the working stressors that can frequently result from poor management or a lousy boss. Many traders who are looking for financial freedom and autonomy in their careers, for example, pursue CFD trading – a way to make money from price changes in assets without actually owning them. It is remarably flexible and has some good money-making potential when done right. Working remotely for yourself can be a liberating experience that will teach you how to be independent and proficient in self-discipline.
Engineering
Engineering is one of the most in-demand professions in Western Australia and a continually developing discipline. With 22 engineers per 1,000 people, the state has the highest density of engineers in the world. As an engineering student, you have many disciplines to choose from, such as mechanical, chemical, civil, mining, structural, and software engineering. The WA Skilled Occupations List includes engineering in various fields, including civil, chemical, electrical, agricultural, and biomedical engineering. Engineering graduates in Perth frequently land jobs in the region's mining, energy, and resources industries, and engineers often perform FIFO (fly-in, fly-out) assignments in outlying areas of Western Australia.
Laboring
In Western Australia, the general labor job is widespread as it pays well and frequently requires no prior expertise. You might be doing anything from simple construction to gardening. In addition, working outside will allow you to enjoy the fantastic Australian climate. If you have prior experience, many construction jobs are readily available in the area, particularly if you are skilled in carpentry, plumbing, or welding.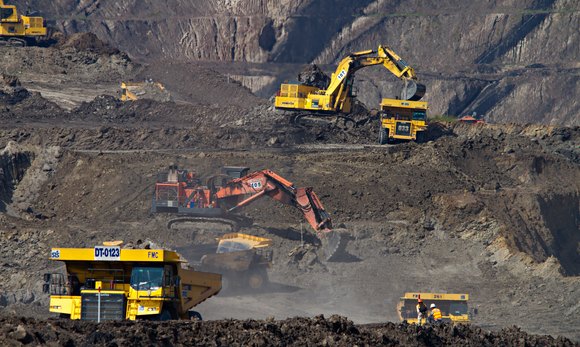 Mining
It can be challenging to break into the mining sector, especially without prior training or credentials. When applying for mining employment, you must be patient and persistent. If you're serious about finding a mining career, explore every option available. Suppose you are qualified in engineering, geology, or construction. Getting a job on a mining site should be much simpler for you than for most individuals. It is also simpler to work in mines if you have a trade than if you don't.
Healthcare
With an expected future growth rate of 14.2%, healthcare is one of the industries in Australia that is expanding the fastest. With doctors, nurses, psychiatrists, and other health professionals in great demand, the COVID-19 epidemic highlighted the significance of employees in these professions. Although automation is putting specific traditional jobs in Western Australia in danger, it cannot replace the empathy, expertise, and understanding that registered nurses and other qualified healthcare workers bring to patients. Australia's life expectancy is also rising. By 2057, the older generation – those 65 and older – is anticipated to have more than doubled. As a result, the demand for qualified physical therapists, which is already rising due to our sedentary lives, will increase.
Teaching
If you are good with kids, many employment prospects exist in early childhood teaching, working in kindergartens and childcare facilities. By supporting young children's educational, social, and emotional development through a combination of learning and play, you'll be actively influencing the destinies of the next generation. To work as an early childhood educator, you must earn a bachelor's degree, such as the Bachelor of Early Childhood Education. A Certificate III in Early Childhood Education and Care (CHC30121), which equips you with the ability to work in positions like playgroup supervisor or childcare assistant, is an alternative way to get started.
Bottom line
For those with the required education and abilities, numerous in-demand occupations are available. In Western Australia, there are more opportunities for high-demand fields, guaranteeing that you can use your abilities for years to come. You can select the most beneficial education and training options for a sustainable career by being aware of the occupations in demand in Western Australia.
Sydney Unleashed is one of Australia's premier entertainment publications exploring the latest in lifestyle trends. From Sydney's finest restaurants, cafes and bars to the hottest in gadgets, products, and home entertainment, Sydney Unleashed is your one-stop lifestyle platform.