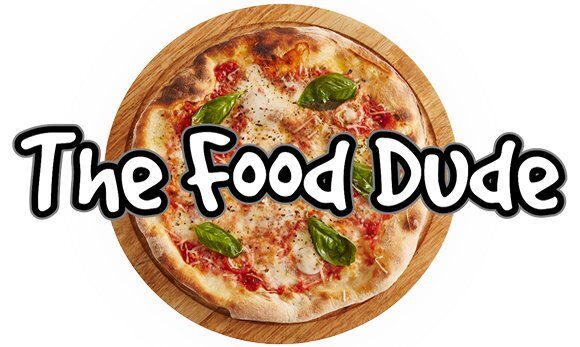 'For the love of food' takes on a new meaning in 'The Food Dude'. This new episodic travel series, showcasing big food around Australian cities and regional areas, is presented by self-confessed cuisine connoisseur of all varieties, Alo Baker.
Radio announcer and family man, he is no stranger to the 'reality TV' genre being successfully part of 'Aussie Dreamlivers'. Across the Channel Seven network, including 7mate, 'The Food Dude' will open eyes to places far and wide drawing on an array of great food and the locals around each town. From mega hot chillies, to enormous pizzas to a lasagne pie and much more, no challenge is too big for Alo, or is it?
Alexander Baker, how did you end up with the name Alo?
AB – (laughs) Nobody has called me that in a long time. Somehow one of my mates in the school playground called me Alo. It stuck, simple as that.
How did you come up with the Food Dude concept?
AB – A number of years ago, I was on the Gold Coast working in radio whilst on a lunch with colleagues – we had fifteen cent chicken wings. They were full on large, not tiny as you might expect, so I took photos and thought I'd show the world. Posted on the station's webpage – it became a massive draw and thought wow, people really do like food on social media. The following week I tried it again successfully with burger place specials. It helped businesses and I thought this could work as a show, so using connections through other shows I've done, the Food Dude was born.
Your enthusiasm proceeds you, have you always been a food connoisseur?
AB – (laughs) Always loved food of all kinds and enjoy trying new cuisine.
Having only seen the pilot, you cover a lot of locations in one episode. Did you choose the series locations or people point out where to eat?
AB – Little of both. Word was getting around that I was filming it so social media channels were contacted with ideas of places to try out. I also did research with some assistance to find not only places with great food, but good people and characters, local business awareness, a showcase to Australia of people doing what they love.
You speak to locals around towns and establishments, did anyone resist to be on camera?
AB – Certainly, almost every spot had at least one waitress or patron not keen. I respect that, people are happy doing their own thing without me.
Due to Covid, this show could work for both food focus and tourism ideas for local businesses that need support.
AB – Exactly, you'll notice as the episodes go on, I actually talk about Covid a bit aiming to focus on regional Australia. I actually go to my hometown and show footage of my parents' property which was affected by bushfire. A big part of the show is to say… these cool places are open for business, they provide amazing food, come visit.
I see in an upcoming episode, a hamburger is measured next to a baby. Was that a random baby?
AB – That was a baby nephew of the owner of that establishment if my memory is correct. The baby was being held nearby during filming but that burger was the size of a basketball.
What was the biggest food challenge?
AB – Quite a few although the biggest in size, possibly, was a two metre pizza in Newcastle (Kotara) in the pilot episode. I knew I couldn't do that on my own, clearly due to the size, which was fine because I managed to call out to people in the mall to share it around during filming. On my own, I did do an almost three kilo snack pack challenge in Benalla (Victoria).
Anything you won't eat?
AB – Try to remain open-minded because I know there's food people like I may not, however I won't complain. Within the show, there's nothing I did not enjoy or refuse to taste.
What about food highlighted in the show you had not eaten before?
AB – Mostly in bakeries, practically every town has one and most with a signature item or variable home baked products. Strange concoctions of pies you might not think would work like red chillies, prawn and chicken, or a lasagne pie. The show uncovers off track places with the best bakeries ever.
Are you worried about vegans condemning the show?
AB – Surprisingly because I'm a hardcore carnivore, there's some vegetarian dishes on the show. Some may not be happy with a lot of the meals, especially the three kilo steaks, totally understandable.
Do you agree with hot food being served inside cinema auditoriums?
AB – As a fan of all food, one of the great pleasures in life either home watching television or at the movies is eating food.
*Pick one dream person you'd like to have dinner with – LeBron James.
*Can you surf – That's up for debate.
*Oldest item of clothing you own – Charlotte Hornets singlet from Year 6.
*Preference radio or television – I'm a hybrid guy, can't choose.
*Habit, or something nobody knows about you – Went away to play basketball for Victoria state back in the day.
Why should people watch The Food Dude?
AB – What I was hoping to capture was the amazing diverse nature of Australian people, industries, business. Not only people but their well-crafted beautiful food. It's a chance for these businesses to be the star and show what they're capable of. If you want to see how passionate the workers are in a bakery in Geelong, this is the show for you. Random locales with a chance to be in the spotlight.
I believe I can buy a T-shirt with your face on it, Alexander and Food Dude merchandise. Where can people buy those?
AB – We teamed up with Finesse Gym Wear and Apparel, they're legends and have quality shirts, hoodies and other things in the works. Just hit the links on the Facebook page.
Will we see Series Two overseas in New Zealand and the South Pacific?
AB – Tricky to juggle with a family and day job, but I would like to produce more content in an ideal world when things fall into place. I did have interest from NZ for this series, however with Covid restrictions it was hard enough just to get into Victoria (laughs).
'The Food Dude' is rated 5 Stars by Best in Geelong.
Shane A. Bassett
Sydney Unleashed is one of Australia's premier entertainment publications exploring the latest in lifestyle trends. From Sydney's finest restaurants, cafes and bars to the hottest in gadgets, products, and home entertainment, Sydney Unleashed is your one-stop lifestyle platform.