The Rise of Smoke-Free Nicotine: What You Need to Know
Long gone are the days when those who enjoy nicotine were obligated to rely solely on cigarettes. Even though there's no doubt that traditional cigarettes are still high in demand, something healthier has come into play.
Here we refer to vapes – that represents e-cigarettes that contain so-called e-juice that contains nicotine, glycol, propylene, and many other chemicals. What's safe to say is that the global market for these devices has expanded dramatically in the past several years.
From what we've heard, there are over eighty million e-cigarette users in the world and according to the experts, we can expect this number to grow. So what makes the vape so popular?
When Did It All Start?
E-cigarettes are nothing new. In fact, 2010 was the year when a vast majority of companies that sell vapes started to experience exponential growth. In that period of time, vape manufacturers have realized that people are searching for something that's going to take their experience to the next level in terms of electronic cigarettes.
Although they were insanely popular even then, e-cigarette users were yearning for a more flavorful experience. And that's how vapes came into play. In the beginning, the vape manufacturers first created bigger pen mods that were considered an upgrade in comparison to traditional electronic cigarettes.
Even though these pen mods seemed like a great innovation, it appeared to be like something was still missing. And then, that same year, the first box mod kits entered the market which swept experienced vapers off their feet.
Is Vaping Healthier Than Tobacco? 
When it comes to this, there isn't an answer that's one hundred percent accurate. How come? Well, that's because there are countries that still perceive vaping as unhealthy, such as India, Argentina, and Hong Kong.
And that's exactly why they've prohibited e-cigarettes. And then, you'll come across places, such as the United Kingdom and the United States where vaping is extremely popular. In fact, in both of these countries vaping is considered an effective way to drastically decrease the consumption of tobacco.
There's a recent article that suggests that the authorities in the UK are very supportive when it comes to vaping because they firmly believe that electronic cigarettes help people quickly and efficiently quit smoking (referring to tobacco, of course).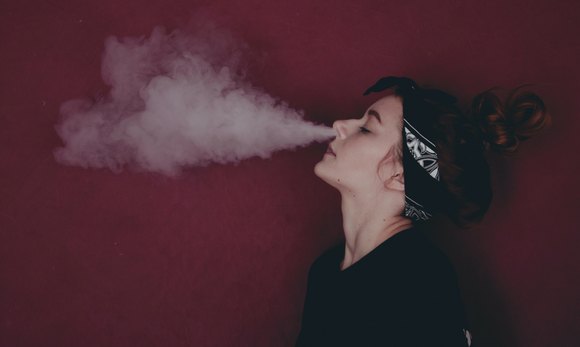 Vaping Today
A vast majority of modern seasoned vapers will tell you that you cannot fully enjoy vaping unless you equip yourself with some of the most sensational vape accessories. There are numerous things that you can find on the market, however from what we know, the most popular vape accessories include:
– Coil building kits
– A cleaning machine
– A vape storage
– A high-quality battery charger (this one is a must)
– Resin drip tips
– A vape carry case
– A solid grinder (if you love the herb)
Whether we like to admit it or not, these smoke-free nicotine alternatives are very popular among people of all generations. What we can do is wait and see whether they'll be replaced with something else or if they will grow in popularity.
Sydney Unleashed is one of Australia's premier entertainment publications exploring the latest in lifestyle trends. From Sydney's finest restaurants, cafes and bars to the hottest in gadgets, products, and home entertainment, Sydney Unleashed is your one-stop lifestyle platform.