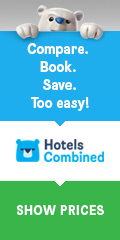 Music
2018 ARIA Awards: The Winners
It was Amy Shark's night at the sold-out 2018 ARIA Awards with Apple Music held at The Star Event Centre, Sydney. Shark took home a total of four ARIA Awards including the prestigious Apple Music Album Of The Year Award for her ARIA #1 album, "Love Monster", as well as ARIA Awards for Best Female Artist and Best Pop Release. This adds to her win earlier this year at the 2018 ARIA Awards Nominations Event when her Double Platinum hit single 'I Said Hi' picked up the Producer Of The Year Award.
It was also a very special night for the late Gurrumul, who was posthumously awarded ARIA Awards for Best Male Artist and Best Independent Release, also adding to his win earlier this year with the 2018 Nominations Event when he picked up Best World Music Album, and Best Cover Art for Caiti Baker's work for "Djarimirri (Child of the Rainbow)", taking his overall 2018 ARIA Awards tally to four for his #1 album, which made Australian chart history by becoming the first Indigenous language album to debut at #1.
Jessica Mauboy and Briggs from A.B Original performed a very special musical tribute to honour Gurrumul, who sadly passed away on 25 July 2017, at the age of only 46. Gurrumul's daughter Jasmine Yunupingu joined the Australian musicians to perform a rendition of Gurrumul's 'Wulminda', celebrating his life and legacy, bringing the room to an emotional silence.
The tone of the 32nd ARIA Awards was set when 5 Seconds Of Summer, ARIA Award winners for Apple Music Song Of The Year and Best Group, opened the show with a power-driven performance of their smash single 'Youngblood'. The performance also proved the reason why Australian music fans voted the band to receive the award for Best Australian Live Act. Kasey Chambers also charmed audiences with a spectacular rendition of her classic hit single 'Not Pretty Enough' after her official induction into the ARIA Hall Of Fame. She was joined on stage by Missy Higgins, Kate Miller-Heidke, Amy Sheppard and Paul Kelly.
Host Keith Urban closed the ceremony with an exhilarating mash-up performance of his critically acclaimed tracks 'Parallel Line', and was joined onstage by multiple ARIA Award winner, Amy Shark for a jubilant version of 'The Fighter'. Congratulations to all the winners.
2018 ARIA AWARDS WITH APPLE MUSIC RECIPIENTS
APPLE MUSIC ALBUM OF THE YEAR: Amy Shark – Love Monster (Wonderlick Recording Company)​
BEST MALE ARTIST: Gurrumul – Djarimirri (Child of the Rainbow) (SFM/MGM)
BEST FEMALE ARTIST: Amy Shark – Love Monster (Wonderlick Recording Company)​
BEST DANCE RELEASE: Pnau – Go Bang  (etcetc Music)
BEST GROUP: 5 Seconds Of Summer – Youngblood (Capitol UK/EMI)
BREAKTHROUGH ARTIST PRESENTED BY PPCA: Ruel – Dazed & Confused (RCA Records/Sony Music)​
BEST POP RELEASE: Amy Shark – Love Monster (Wonderlick Recording Company)
BEST URBAN RELEASE: Hilltop Hoods – Clark Griswold (feat. Adrian Eagle) (Hilltop Hoods/Universal Music Australia)
BEST INDEPENDENT RELEASE: Gurrumul – Djarimirri (Child of the Rainbow) (SFM/MGM)
BEST ROCK ALBUM: Courtney Barnett – Tell Me How You Really Feel (Milk! Records/Remote Control Records)
BEST ADULT CONTEMPORARY ALBUM: Vance Joy – Nation Of Two  (Liberation Records)​
BEST COUNTRY ALBUM: Kasey Chambers & The Fireside Disciples – Campfire (Essence Group Entertainment. Marketed and distributed by Warner Music Australia Pty Ltd)
BEST HARD ROCK/HEAVY METAL ALBUM: Parkway Drive – Reverence (Resist Records/Cooking Vinyl Australia)
BEST BLUES & ROOTS ALBUM: Tash Sultana – Flow State  (Lonely Lands Records/Sony Music)​
BEST ORIGINAL SOUNDTRACK OR MUSICAL THEATRE CAST ALBUM: Jimmy Barnes – Working Class Boy: The Soundtracks (BLOODLINES)
BEST CHILDREN'S ALBUM: Justine Clarke – The Justine Clarke Show! (ABC KIDS/Universal Music Australia)
PUBLIC VOTED AWARDS
APPLE MUSIC SONG OF THE YEAR: 5 Seconds Of Summer – Youngblood (Capitol UK/EMI)
BEST VIDEO: Dean Lewis – Be Alright (Island Records Australia/Universal Music Australia)
BEST AUSTRALIAN LIVE ACT: 5 Seconds Of Summer – Meet You There Tour (Capitol UK/EMI)
BEST INTERNATIONAL ARTIST: Camila Cabello – Camila (Syco/Epic/Sony Music)
MUSIC TEACHER OF THE YEAR: Scott Maxwell (Grant High School, Mount Gambier SA 5209)
2018 ARTISAN & FINE ARTS AWARDS
BEST COVER ART: Caiti Baker for Gurrumul – Djarimirri (Child Of The Rainbow) (SFM/MGM)
ENGINEER OF THE YEAR: Burke Reid For Courtney Barnett – Tell Me How You Really Feel (Milk! Records/Remote Control Records)
PRODUCER OF THE YEAR: Dann Hume & M Phazes for Amy Shark – I Said Hi (Wonderlick Recording Company)
BEST CLASSICAL ALBUM: Slava Grigoryan – Bach Cello Suites Volume II (ABC Classics/Universal)
BEST JAZZ ALBUM: Jonathan Zwartz – Animarum (Jonathan Zwartz/Planet/MGM)
BEST WORLD MUSIC ALBUM: Gurrumul – Djarimirri (Child of the Rainbow (SFM/MGM)
BEST COMEDY RELEASE: Bridie and Wyatt, Tonightly With Tom Ballard – Sex Pest (ABC Music/Universal)