The countdown to Christmas is on! Spread some holiday cheer to your nearest and dearest with these grand gift ideas.
THICC Cookies & BIGG Brownies
For the chocolate and brownie lovers, you cannot go past BIGG and THICC's Kris Kringle Box. This mouth-watering box is filled with four THICC Cookies (Choc-Chip, Red Velvet, Peppermint, and Gingerbread) plus a Chocolate Dream BIGG Brownie – a delightfully delicious treat for the sweet tooths! BIGG Brownies and THICC Cookies create bigg and thicc, gooey, fudgy, crunchy, and flavour-filled New York-style cookies and brownies as well as their famous 1KG cookies. They're so delicious that you'll smash them in no time. The Kris Kringle Box is $50 and available online from December 1, 2021, and shipped nation-wide.
Invisible Jen
For a cheeky and affordable stocking stuffer, Australian design company Elsewhere Trading Co. has launched Invisible Jen, a brand-new female action figurine designed to be the most adaptable heroine in the market. Invisible Jen is just that – invisible – and she arrives on the 20th anniversary of Invisible Jim, the original invisible action figure whose mission is "to save the world from crap dolls". They're the perfect Christmas gift for a friend that has everything, or a child with an overactive (or underactive) imagination. Poking fun at the commercialism of the toy industry, the invisible figurines come in tongue-in-cheek packaging and encourage kids to use their imagination and step away from screens. Invisible Jen breaks away from classic female superhero stereotypes and eliminates pervy cosplay costumes. Invisible Jen and Invisible Jim are available exclusively online at Elsewhere Trading Co. for $15 each.
For the whisky drinker
To celebrate the spirit of Whiskmas, Tasmania's Lark Distilling Co. has collaborated with the artisans at Hobart's Jean-Pascal Patisserie for the third year in a row to bring whisky lovers a joyfully triumphant Christmas Cask Release III. Whether you're looking for a gift for the seasoned whisky-drinker in your life or for those who might be looking to dip their toe into the wonderful world of whisky, Christmas Cask Release III presented in a Lark premium gift pack is Christmas, all wrapped up. This creation of this iconic, seasonal release begins with Tasmanian red wine casks brimming with the patisserie's renowned fruit mince pie filling. Once emptied, Lark's Head Distiller Chris Thomson carefully selects a small number of these festive, fruitful casks to bring back to the distillery to be filled with Lark's own seasonal spirit. ­With notes of citrus peel, plum pudding and toffee sauce, the delicious tipple truly is Christmas in a glass. Winter spices, stewed apple and vanilla custard on the nose give way to the warmth and comfort of gingerbread, plum pudding and toffee sauce — a festive cheers all round. Christmas Cask Release III comes in two sizes, 100ml (RRP $79.99) and 500ml (RRP $249.99) with the option of being paired with a Lark Glencairn Whisky Glass. For whisky-lovers looking for something more, Lark's Whiskmas Flight Gift Pack includes four 100ml varieties of Tasmania's favourite spirit (RRP $189.99).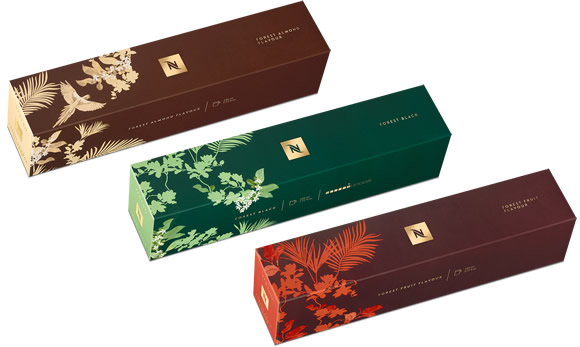 Nespresso Gifts
This holiday season, Nespresso is collaborating with Colombian fashion designer Johanna Ortiz, to enchant coffee lovers with the launch of its annual festive collection. Nespresso's festive collection this year encapsulates the brand's devotion to the precious environment coffee is grown in. The collection features a range of limited-edition coffees for both the Original and Vertuo systems, along with festive infused accessories, making for delightful and inspiring gifts for family and friends. From forest fruits to luscious canopies of trees, this year's festive coffee range includes two flavoured coffees and one black coffee. For the Original and Vertuo line range, there's Forest Black, Forest Fruit Flavour and Forest Almond Flavour (RRP Sleeve of 10 = $12 AUD each). Beyond coffee, Nespresso is also offering a range of limited-edition accessories and gifts to surprise loved ones including the Nespresso x Johanna Ortiz Advent Calendar, Nespresso x Johanna Ortiz NOMAD travel mug, Reversible Organic Cotton Tote Bag and Designer Notebook and Gold Touch Travel Mug for coffee lovers who like a touch of sparkle on the go. The limited-edition festive collection is available from www.nespresso.com and in selected Nespresso Boutiques.
Cadbury Festive Chocolates
CADBURY have launched a range of delicious Christmas products perfect for gifting, sharing and enjoying in the leadup to Christmas Day. On top of the must-have list is CADBURY's innovative 3D Advent Calendar (RRP $20.00), certain to make counting down the days more exciting. Discover a CADBURY chocolate surprise behind each door of Santa's Workshop. Make room on the Christmas table for a bowl of CADBURY chocolate baubles, festively foil-wrapped and crafted from the iconic CADBURY flavours we all know and love; CADBURY Caramilk, flowing Peppermint, Caramello and classic CADBURY DAIRY MILK milk chocolate. CADBURY chocolate baubles are a bite size delight perfect for sharing with family and friends as we get into the festive spirit (RRP from $4.50 – $15.00). Santa himself is hitting shelves in 180g CADBURY DAIRY MILK milk chocolate form. This jolly chocolate character is the perfect stocking stuffer…if hungry hands can wait that long (RRP $6.00). And always a crowd-pleaser, CADBURY's Chocolate Coated Nuts range are perfect for sharing this festive season. The range includes new CADBURY Milk Chocolate Coated Hazelnuts, as well as CADBURY Milk Chocolate Coated Almonds, CADBURY Milk Chocolate Coated Peanuts, CADBURY Milk Chocolate Coated Sultanas and CADBURY OLD GOLD Dark Chocolate Coated Almonds (RRP $10.00). CADBURY's latest Christmas products are available in all leading supermarkets and independent retailers.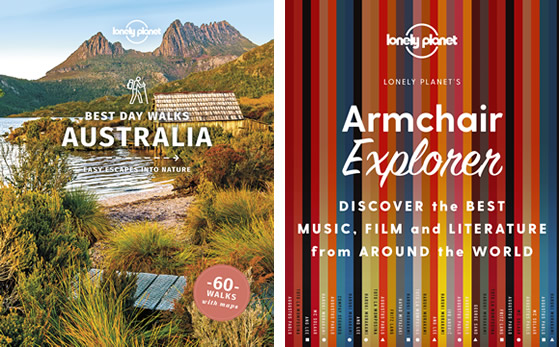 Lonely Planet Books
For the book lover, 'Lonely Planet's Armchair Explorer' includes inspirational lists of books to read, films to watch and songs to listen to from over 120 countries around the world to help bring these cultural experiences to the comfort of your home. Tune into chilled-out Ethiopian jazz or bob along to Icelandic synth-pop with Björk. Sit down and sample effortlessly stylish French New Wave cinema or be spirited away by Japanese animae. Tour Russia via Dostoevsky, explore love and loss in 1960's Tokyo with literary genius Haruki Murakami or sample the wonders of New Nordic cuisine.  The world can come to you if you know where to start. Also available is 'Lonely Planet Best Day Walks Australia' – your passport to 60 escapes into nature. Stretch your legs away from the city by picking a walk that works for you, from just a couple of hours to a full day, from easy to hard. Stroll vine-striped hillsides, discover hidden coastlines, or explore the Outback. Get to the heart of Australia and begin your journey now! Region profiles cover when to go, where to stay, what's on, cultural insights, and local food and drink recommendations to refuel and refresh. Featured regions include: Sydney and surrounds, Byron Bay to the Sunshine Coast, The Daintree & the Far North, the Outback, The Kimberley & Pilbara, Southwest Forests to the Sea, Flinders to Fleurieu, Grampians to the High Country, the Prom to the Great Ocean Road, and Tasmania. Both books (RRP $34.99) are available where all good books are sold or at shop.lonelyplanet.com.
Magic Box Wine
If you're looking to gift wine this Christmas, then look no further than The Magic Box Wine Collection from Casella Family Brands – Australia's largest family-owned wine company. It's fair to say that our frantic lives can leave us feeling disconnected from the magic of life that surrounds us every day. And yet, we yearn for even the smallest of 'magical' moments that inspire us to break routine and live a little. Conjured from the finest Australian grapes by a master winemaker, known only as the Magician, Magic Box is the perfect drop for 'Magic Hour', that wondrous time of day when the sun sets and the possibilities are endless. Be dazzled by the delicious wines that make up The Magic Box Wine Collection. Highlights include: Spectacular Shiraz (roars with abundant aromas of crimson raspberry and dark cherry), Wondrous Chardonnay (exhibits elegant aromas of citrus and tropical musings), Remarkable Rosé (captivates with aromas of seductive strawberry, fresh white peach and blissful red cherry) and Splendid Sparkling (exhibits vivid citrus and floral notes on the nose with lingering toffee musings). Available from BWS, Dan Murphy's and select independent stores.
Best Tech For The Kids
Pick up some tech for the kids this Christmas. You can't go wrong the the GoCube – a smart app-enabled Rubik's cube that connects to your phone/tablet and tracks your moves in real time. Learn how to solve it in a fun and interactive way or play games and battle online with other cubers around the world. GoCube is the perfect STEM toy, it is educational and fun and adds tons of value to screen time! GoCube is the perfect gift and an amazing brain-teaser gadget for all ages and capabilities. Or pick up the Osmo Math Wizard and The Fantastic Food Truck which allows kids to practice and learn geometry through hands-on play on a 1st and 2nd grade math adventure! Real-time targeted teaching tips and nudges let kids learn through experimentation and build confidence in a stress-free environment. Self-paced play means kids have time to master a concept before moving on to new material. By incorporating physical game pieces, Osmo ensures kids learn advanced addition, subtraction and early multiplication by doing. Loved by parents and teachers worldwide and used in over 31,000 classrooms.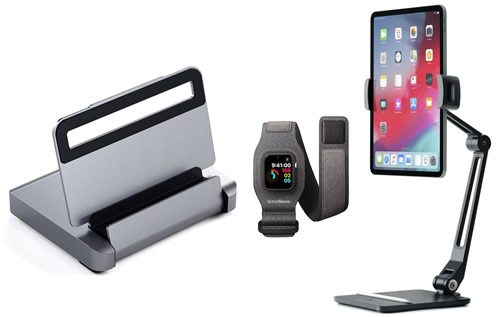 Apple Accessories For The Adults
For the Apple-loving adults, you can pick them up some accessories from Twelve South such as the HoverBar Duo. This adjustable stand frees your hands so you can do more – and create more – with your iPad, tablet or phone. Watch a cooking show or record your own crafting videos. Lift your device to eye-level for Zoom calls or give grandma a virtual seat at the party. Whatever you can do with your device, you can probably do it better with a height adjustable, multi-position HoverBar Duo holding your device for you. Or get the Twelve South ActionSleeve for the Apple Watch owner. It allows you to keep using the watch when sports gear or activity restricts wrist placement or causes discomfort. Improves heart rate tracking with tighter, uniform skin contact and is cradled in a built-in bumper which protects Apple Watch and helps shield from nicks and dings while allowing crown access. And for the iPad Pro owner, get them the Satechi Aluminum Stand & Hub for iPad Pro which combines all the capabilities of a desktop with the convenience of a tablet. Designed for Apple iPad Pro (2018 & newer), the stand features 4K HDMI (60Hz), USB-C PD charging, USB-A data, SD card readers, and an audio jack port – for easy access to peripherals while elevating your iPad Pro. With its convenient foldable design and modern aluminum finish, the stand is perfect for wherever you work.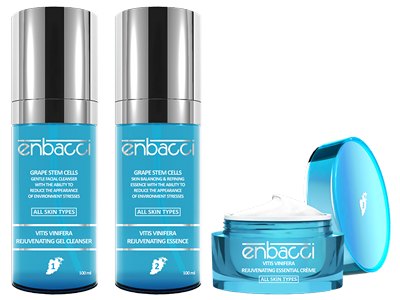 Enbacci Gift Pack
Containing grape stem cells rich in skin-loving phytonutrients and antioxidants, the Enbacci Vitis Vinifera Rejuvenating 3-Step System Gift Pack is an anti-ageing system that combats UV-related skin damage and restores collagen and elastin structures on a cellular level for healthy, radiant and younger-looking skin. Enbacci, Vitis Vinifera Rejuvenating 3-Step System Gift Pack (RRP $200) is available at: www.enbacci.com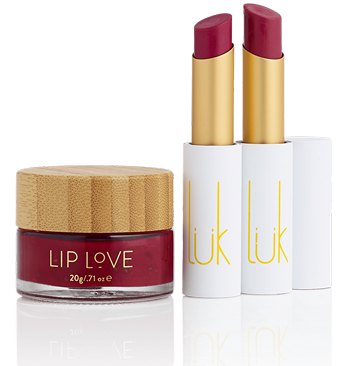 Lük Beautifood Set
Launched exclusively for the holidays by award-winning natural cosmetics brand, Lük Beautifood, the Juicy Colour Set is a nutrient-rich and environmentally-friendly lip kit that contains two delicious crème-soft natural Lip Nourish™ lipsticks in the shades Cherry Plum and Rosé, as well as the brand's latest release, the invigorating lip-plumping Pepperberry Lip Jam. Lük Beautifood, Juicy Colour Set (RRP $75) is available at: www.lukbeautifood.com
Chilly Towels
The Chilly Towel Instant Cooling Towel Duo is made from a unique hyper-evaporative material that is dry to the touch when wet and cools to 30 degrees below average body temperature. This re-usable and machine washable safe towel is ideal for fevers, menopausal hot flushes, headaches, sport injuries, overheating and pregnancy. Chilly Towel, Instant Cooling Towel Duo (RRP $50) is available at: www.chillytowel.com.au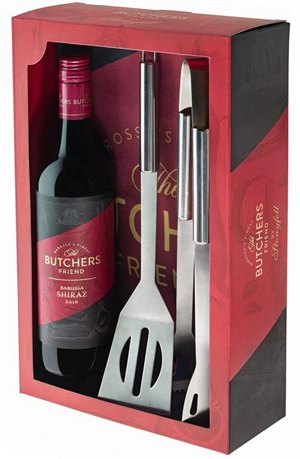 Dan Murphy's & BWS Gifts
Dan Murphy's and BWS have announced their annual, must-buy Christmas Gift Range – and there's something for everyone featuring an exciting selection of the best wine, beer, spirits, ciders, and seltzers to suit every taste and budget. Highlights include the '12 Nights of Wine Advent Calendar' for the variety seeker (RRP: $50.00), the much-loved 'World Class Collection' of beer for the traveller's tastebuds (RRP: $38.00) and the 'Rainbird Mixed 12 Pack' for the summer lifestyle lover (RRP: $60.00). Or pick up a grilling gift for your BBQ-obsessed bestie. Lovingly crafted to be enjoyed with all your favourite barbecue food, 'Butchers Friend Shiraz' boasts a rich, full body and partners exceptionally well with a juicy rib eye steak. This gift pack also comes with its own BBQ tongs and spatula. Available now from selected BWS (RRP: $50.00).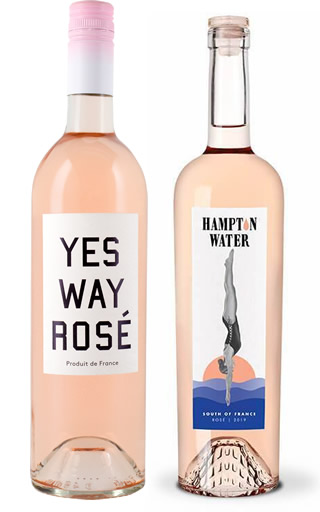 Yes Way Rosé & Hampton Water Rosé Gifts
French Rosé wine label, 'Yes Way Rosé', has become the top selling wine in America and is now available in Dan Murphy's stores across Australia. Dry with a fresh bouquet of strawberry, citrus and white peach, 'Yes Way Rosé' is an easy-drinking wine in classic French Provençal style – guaranteed to bring the parté to any social occasion. "Whether it's mid-week drinks on your deck, or having fun with friends, when you pour a glass of 'Yes Way Rosé', you can enjoy a drop of French sunshine with every sip. Pair with barbecues, seafood, Mediterranean dishes and plenty of cheese with friends and familé!" said co-founder Nikki Huganir. "Yes Way is quality rosé that doesn't take itself too seriously which we think has contributed to its popularity. This includes our 'Yes Way Rosé' clothing and accessories – it's really become a 'Yes Way' of life," added co-founder Erica Blumenthal. Add a touch of positivé to your next get-together with Yes Way Rosé – now available in Dan Murphy's RRP $21.99 ea; $20.90 6-pack; $125.40 case of 6. Also just launched in Australia is Jon Bon Jovi and his son Jesse's award-winning Hampton Water Rosé. It's an outstanding Rosé in classic French style that lends itself well to summer entertaining, when sandy shoes get kicked off, and after long lunches turn into lazy afternoons. With an elegant pale pink colour, Hampton Water is fresh and lively with distinctive minerality and a long-lasting finish, intensified by aging in French oak barrels. Featuring intense aromas of red fruit, citrus and spices, this divine drop will be a welcome guest at any social occasion. Pair with light canapes, seafood, Mediterranean dishes and lightly grilled fish, vegetables or white meat. Hampton Water is available from Dan Murphy's stores, RRP: $33.99, $32.30 6-pack, $193.80 case of 6.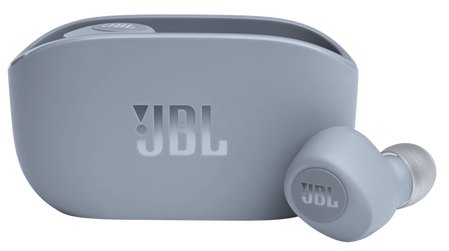 JBL Earphones
For the music lover, get them some JBL earphones this Christmas. The JBL Wave 100 offers great sound, no-frills and no-wires. Powered by JBL Deep Bass Sound, these true wireless headphones colour your day with up to 20 hours of playback. BUY HERE. Or get them the JBL Wave 200. These bad boys allow you to amp up your routine with the sound you love! Get powerful, JBL Deep Bass Sound and all the freedom of true wireless for up to 20 hours with the JBL Wave 200TWS. Take your world with you. Just a touch of the earbud manages your calls and music and puts you in touch with your voice assistant. BUY HERE.
Newtowner for Beer Lovers
A beer on tap at all of your beloved local pubs or distilleries, The Aussie Pale Ale called Newtowner is a blend of Australian malts. The Ale comes in three varieties of local hops to make it fun, fruity and even a little bitter – just like Newtown. The beer was crafted for everyone in Young Henry's local community to enjoy, whether it was being thrown back at a gig or sipped slowly in a beer garden. The people responded and now the Newtowner is a permanent part of the Young Henrys beer range. Available on tap, in growlers (NSW), 375mL cans & 330mL stubbies. BUY HERE – Price: $69.00.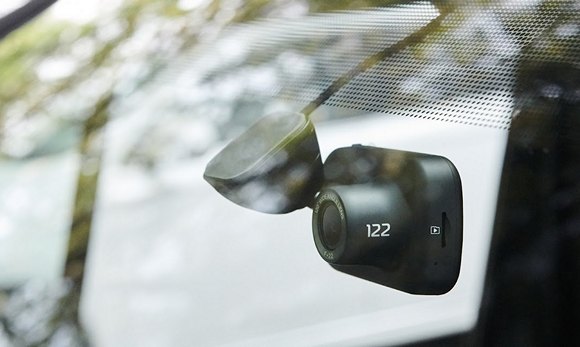 Nextbase Dash Cam
A Dash Cam is a great piece of tech to have in your car and also the perfect gift this Christmas. The Nextbase 122 Dash Cam is one of the top picks with its Intelligent Parking Mode which protects your vehicle when parked by recording any bump or physical movement when the vehicle is left unattended. Other features include: 720p forward facing camera with a viewing angle of 120°, 2inch LCD screen, Photo mode, Loop recording – Supports Nextbase microSD cards up to 32GB, G-force sensor and Auto start with vehicle. The Nextbase 122 Dash Cam is valued at $99.99 and available for purchase from retailers including The Good Guys, JB HiFi and Harvey Norman.
Ella Baché Rejuvenating Skin Collection
This festive season, Ella Baché is bringing together cult favourite products with their 'A Ray of Light' limited-edition collection of joyful skincare gift packs. Inspired by peering through a kaleidoscope, a brilliant array of colours and shapes reflect the sand, sea, and sky; celebrating the iridescence of Australian summertime. Share a ray of light (or treat yourself) with Ella Baché's Rejuvenating, Hydrating and Illuminating Skin Collections; each featuring Ella Baché's best-selling and cult favourite products and designed with specific Skin Solutions in mind. Gift wrapped in vibrant, vivid packaging, the kaleidoscopic collection explores how in times when the world seems shaken, there is beauty incoming together to celebrate. The collection brings together nods to Australian summers spent by the sea, under the sky, and immersed in nature. Recognising Ella Baché's Australian heritage as a family-owned business for over 65 years, Ella Baché are passionate about creating skincare fit for the unique needs of our outdoor lifestyles. The Rejuvenating Skin Collection includes Eternal+Replenishing Day Cream 50mL, Eternal+ Regenerating Night Cream 20mL, Eternal+ Sculpting Serum 15mL, Active Face Great SPF50+ Lotion 15mL ($142). The Hydrating Skin Collection includes Hydra Velvety SoftCream 50mL, Hydra Extreme Plumping Mask 20mL, Hydra Hyaluronic Cellular Serum 15mL, Active Face Great SPF50+ Lotion 15mL ($112). The Illuminating Skin Collection includes Ultra Nourishing Cream 50mL, Refining Exfoliating Gel 20mL, Special EyeCream 15mL, Active Face Great SPF50+ Lotion 15mL ($87). Available at all Ella Baché salons, David Jones stores nationally, and at www.ellabache.com.au.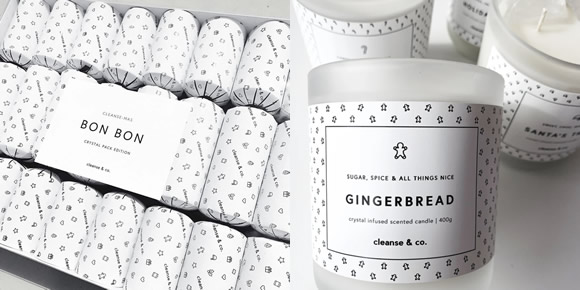 Cleanse and Co.'s Christmas Candle Collection
For the candle lover, you can't go wrong with Cleanse and Co.'s Christmas Candle collection. Indulge in the scents of freshly baked gingerbread, candy cane, Santa's treat, and holiday eve made up of sugar, spice and all things nice. This delicious blend of vegan-friendly scents supported in a creamy natural soy and coconut wax will warm your senses and create the most mouth-watering aroma in your space this Christmas. Or celebrate a Christmas of higher love, surrounded by supporting crystal energies and good vibrations with Cleanse-mas Bon Bons. Each bon bon includes a unique crystal and love note. Choose between a pack of 8 or a custom amount and enjoy the energy of Christmas!
Samba Summer Pack
With over $100 of value, the Samba Summer Pack is the ultimate fire and BBQ kick starter pack you need to soak up the sun, crank up the BBQ, and enjoy the aromas and tastes of grilling with your family and friends. Featuring a suite of Samba favourites, including Samba Hotlogs, Smoking Chips, Fire Wool firelighters, Lump Charcoal, firelighters, Squirt and Light, Long Matches, wipes as well as a four-piece BBQ set in a handy Samba emblazoned bag, the Samba Summer Pack will hit all the right BBQ notes at your next get together. With each Samba product, your barbecue experience will be amplified to a whole new mouth-watering level. To find out more about Samba, visit https://www.sambafireandbbq.com.au/
Sydney Unleashed is one of Australia's premier entertainment publications exploring the latest in lifestyle trends. From Sydney's finest restaurants, cafes and bars to the hottest in gadgets, products, and home entertainment, Sydney Unleashed is your one-stop lifestyle platform.