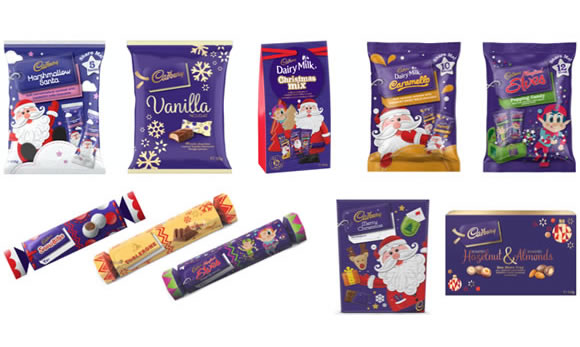 All out of Christmas gift ideas? We've got you covered with this latest collection of fun and unique products.
For the chocoholic
CADBURY Christmas has returned this year with a more exciting and sweeter array of your favourite treats to brighten up your festive season! The CADBURY Christmas range is filled with fabulous new and exciting products, as well as all of your original favourites. Highlights this year include the Marshmallow Santa Pack (RRP $4.50), Vanilla Nougat Pack (RRP $5.00), Mix Kids Gift Bag (RRP $6.50), Caramel Santa Sharepack (RRP $5.00) and the Magical Elves Sharepack (RRP $5.00). If that's not enough, you can pick up the Snowbites Bon Bon (RRP $5.00), Toblerone Bon Bon (RRP $5.00), Magical Elves Bon Bon (RRP $5.00), Advent Calendar (RRP $6.00) or the delicious Scorched Hazelnut/Almond Gift Box (RRP $18.00). Whether it's sharing as a present with your loved ones, wrapped up under the Christmas tree or enjoyed around the Christmas table at a family BBQ, CADBURY Christmas will once again spread the spirit of the season and light up Australian Christmas celebrations. All CADBURY Christmas products are available at Coles, Woolworths and other independent retailers.
For the kids
Barbie & Hot Wheels have a range of special products that are the perfect gifts to excite and surprise all children this Christmas! Spoil your little ones with that super special gift under the tree this year – whether it's the Monster Truck from Hot Wheels or Barbie Careers Playset. For Boys: Hot Wheels Monster Trucks are perfect for racing with giant wheels and edgy car prints (RRP $19.99). For girls: Explore the endless opportunities with Barbie Careers Playsets. Whether you want to be a teacher, zoo keeper or doctor, anything is possible with Barbie (RRP $29.99).
Also for kids
Thomas & Friends make for the perfect Christmas gift for children 1-4 years old. The newest friend of Thomas' has arrived just in time – Stefano the Super Cruiser. He's a transport vehicle and track set all in one and can be picked up from Target, Big W and Kmart (RRP $89). There's also a range of other gifts on sale at leading retailers from just $5. Perfect stocking fillers for the young ones include Small Push Engines (RRP $5), Large Push Engines (RRP $8) and TrackMaster Motorised Engines (RRP $15). For the ultimate set, you cannot go past the Super Station (RRP $199) where they gather all their favourite engines together to play on the same track set! All products are available now.
Affordable stocking fillers
No matter who you're shopping for, NIVEA has got your Christmas gifting organised with the release of 12 female and male gift packs this festive season. Each gift pack features a selection of NIVEA's newest and most popular products for less than $30 – including classics such as Q10 Firming Body Lotion, new products such as NIVEA Shower Clay and NIVEA MEN DEEP and favourites including NIVEA Original Care Lip Balm. Perfect for the ladies is the NIVEA Kisses Gift Box with NIVEA Lip Care Original, Hydro Care, Strawberry Shine and Peach Shine (RRP $10.99) or the NIVEA Christmas Minis Box with NIVEA Soft Moisturising Cream, 3-in-1 Repair Care Hand Cream and Lip Peach Shine (RRP $11.50). For the men, you can't go wrong with the NIVEA MEN Clean & Protect Deep Collection featuring Face & Beard Wash, Shaving Gel, Shower Gel and Aerosol available from Chemist Warehouse, TerryWhite Chemmart and Target (RRP $25.00).
Gifts that keep on giving
Thermos® provide some practical gifts that will have your loved ones using it time and time again. For the kids, there's the Thermos® FUNtainer® which is a fun and exciting way to keep kid's drinks cool and their lunches hot so they can enjoy their favourite meals with designs featuring Toy Story, Star Wars, Frozen, Cars and many more! Thermos® FUNtainer® Food Jar keeps contents hot for up to 5 hours, and cold for up to 7 hours, whilst FUNtainer® Drink Bottle keep contents cool for 5 hours (RRP: Thermos Designs Bottle $27.99-$32.99 / Food Jar $29.99-$34.99). And for the adults, there's the Thermos Brand Hydration Bottle with its vacuum insulation technology which maintains maximum cold temperature retention. Featuring a durable stainless steel interior and exterior, hygienic one-handed push button lid with locking latch, flip-up carry loop, sweat-proof design that won't leave water rings, and keeps contents cold for 20 hours (RRP $44.99).
For the arty type
Corkcicle and the estates of Jean-Michel Basquiat and Keith Haring have teamed up to launch a line of limited-edition canteens featuring artwork from the late artists. Just as Basquiat and Haring used colour in non-traditional ways and challenged the status quo, Corkcicle is fuelled by innovative design and a mission to complement personal style with social responsibility. The collection features four Basquiat and three Haring inspired 16oz Canteens. The triple-insulated Keith Haring Pop Party Canteen is a highlight with its slip-proof silicone bottom, easy-grip, flat sides and screw-on cap (RRP $89.95).
For music lovers and workout enthusiasts
Out just in time for Christmas is the Tune 120TWS from JBL – a compact, light-weight pair of in-ear headphones perfect for all music lovers. Ideal for those wanting a hassle-free experience when using earphones, Tune 120TWS is the best solution to break away from tangled wires and bulky neckbands. Whether it's sweating it out at the gym, hiking through the mountains or getting through the morning commute, the new in-ear gadget by JBL provides the perfect musical escape and comfortable fit without the fear of falling out. Small in size, small in price but mighty in sound, the JBL Tune 120 True Wireless earphones Pure Bass sound provides a powerful punch to all your playlists and boasts a hefty 16 hours of combined playback time for effortless entertainment. Equipped with intuitive and convenient controls for hands-free calls, the JBL Tune 120TWS is also ergonomically crafted for long-lasting comfort and a super competitive price. Out now from www.jbl.com.au and all major retailers.
For those needing a new phone
One of the first phones to be powered by the new and efficient Android Go operating system, the Alcatel 1X features fast 4GX download speeds in 4GX coverage areas for smooth video streaming on an immersive 5.34" screen. It also has an 8MP rear camera and 5MP front camera with a dedicated flash for brighter, clearer photos along with Photo Booth, Social Square and Instant Collage photo apps for easy retouching. If your loved one is looking for a new phone this Christmas, then look no further. The Alcatel 1X is available in Dark Grey Suede and locked to the Telstra network (RRP $129).
Top beauty gift ideas
It's time to treat yourself or someone you love this Christmas with these gifts from the ultimate beauty destination, Sephora. One of the top picks would have to be Penguin's Favourite Party Surprise Set containing ten must-have products from the Sephora Collection. The penguin-shaped surprise box includes makeup, skincare, bath products and accessories: the perfect gift to be discovered with friends or family (RRP $50.00). Or to gift a glamorous look at any occasion, get the Arctic Eyes Eyeshadow Palette. With a selection of eight eyeshadows combining different colours and effects, you can take this palette everywhere with you for an irresistible look (RRP $20.00). For hair care, there's the Alterna Caviar Anti-aging Multiplying Volume Haircare Duo. This hair care set includes a gentle cleanser and a body-building conditioner for more voluminous hair. This regimen is clinically proven to instantly deliver more fullness and volume compared to untreated hair (RRP $69.00). And if that's not enough, the appropriately titled 'Give Me Some Bold Lip Set' should do the trick. The set includes two full-size and three deluxe-size bold lip essentials from Becca, Fresh, Huda Beauty, Nudestix and Tarte (RRP $42.00). All products are available now at www.sephora.com.au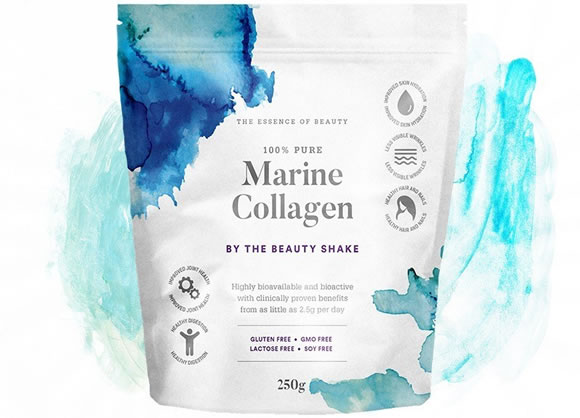 For your beauty conscious friend
The Beauty Shake is a 100% pure marine collagen which has extensive research to prove its beauty benefits. From just one teaspoon a day added to your favourite food or drink, it is clinically-proven to improve skin hydration, firmness and elasticity, and reduced wrinkle appearance and fine line visibility. It also alleviates symptoms of knee osteoarthritis such as pain and improved physical function. And with no added additives, sweeteners, flavours or preservatives, you are getting highly bioactive and bioavailable collagen peptides that will help you achieve radiant youthful skin with less visible wrinkles as well as healthier hair, nails, joints and digestion. If you or a loved one is ready to experience the amazing benefits of the world's most researched marine collagen, pick up the 100% Pure Marine Collagen (RRP $59.90 for 250g).
For the fur babies
To put an intergalactic twist on the usual Christmas-themed pet toys, Purina has released a collection of limited-edition Star Wars pet toys and accessories that little Yodas — and their owners — will love. The collection celebrates the release of Star Wars: The Rise of Skywalker film and features a range of fan-favourite Star Wars characters. The Star Wars Purina dog toys include a Yoda, Chewbacca, Darth Vader and Stormtrooper to keep your little Wookie out of trouble. Meanwhile, feline fuzzballs get a festive treat in the BB-8 toy, which encourages exercise and sharpens reflexes. Completing the Star Wars Purina collection are cat collars built to last lightyears, and two Star Wars-inspired dog lead designs for stylish Skywalkies. Star Wars Purina Limited Edition Pet Range is available from Woolworths, Coles, Big W and selected pet specialty independent stores (RRP $14.99).
For the protective type
Telstra insights show the iPhone is still the most popular device, with iPhone 11/11Pro taking out the podium for the favourite handset. Plus, Telstra trends show bigger screens and better cameras are making our daily snaps brighter with the larger screen size always beating smaller rivals (60 per cent vs 40 per cent). Keep your iPhone screen protected with these phone cases from Telstra. EFM Cayman Dreamtime Range Case Armour iPhone 11 – Exclusive to Telstra 'Our Home' by John Smith Gumbula. The EFM Cayman 'Our Home' Case Armour is a collaboration with Cultural Ambassador and Indigenous Creative Chief John Smith Gumbula and Bur'an Australia. It's available exclusively from selected Telstra stores and online (RRP $59.95). EFM Eco D3O Bio-Degradable Case Armour iPhone 11 Pro Max – The EFM Eco Case Armour with D3O from Telstra is made of earth-friendly materials and comes in simple, fully recyclable packaging. No new plastics have been used and it contains 85% plant-based materials. With 15% recycled D3O material used in the form of D3O Zero, it is durable, hard-wearing and built for everyday use, and has been 2.4m drop tested. Sales from this product support Carbon Neutral's Plant-a-Tree program. The case is available from selected Telstra stores and online (RRP $39.95).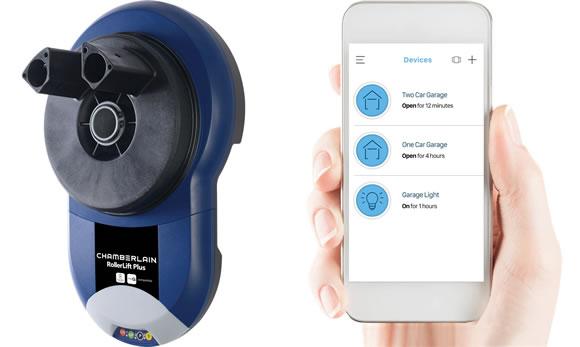 The perfect gift for every Aussie home
The Chamberlain RollerLift (for roller garage doors) or the Chamberlain SectionalLift (for sectional garage doors) are the ideal gifts for the handyman in your life. These DIY, easy to install garage door openers will transform your manual roller or sectional garage door to an automatic door in just a couple of hours. They feature obstruction reversal technology which reverses the door when it senses an obstruction to keep children and pets safe, and come with two multi frequency remote controls for added security. Both the Chamberlain RollerLift and the Chamberlain SectionalLift are myQ compatible which means you can monitor and control your Chamberlain garage door opener away from home through the myQ App on your smartphone, tablet or Apple Watch! Available at Bunnings Warehouse (both RRP $279). The Chamberlain myQ Connectivity Kit is designed for busy Australians. Whether it's letting a family member in, setting up a schedule to make sure the door is closed each morning and evening or to give you peace of mind when you're on holiday, myQ puts you in control. Available at Bunnings Warehouse (RRP $129).
For the sporty type
The Jaybird Tarah Wireless Sport Headphones open the door to audio freedom and inspire your daily session with premium sound quality at a great value. Built to endure, they feature IPX7 waterproof and sweatproof construction for reliable performance in the worst weather and workout conditions. A great fit, they are seamless and free from restrictions and have a 6-hour battery life. With customizable EQ, you can create unique, personal sound profiles and save them to your buds. You can share and explore playlists and sync your Spotify account and swap favourite tracks with the Jaybird community. The perfect gift for your sporty friend (RRP $169.95).
For your tech-loving friend
The Logitech MK470 Slim Wireless Keyboard and Mouse Combo stands out for its simplicity and contemporary design. Featuring low-profile scissor keys that provide a fluid, laptop-like typing experience and an ambidextrous, ultra-slim mouse, the MK470 Slim Combo elevates your desktop with a comfortable combo and inspires creativity. The compact keyboard includes a number pad and 12 FN shortcuts, giving you all the keys you need. The slim mouse is extra portable and you can easily store it in your laptop bag or in your pocket for on-the-go productivity. The combo's smaller footprint means you can work on the tightest desk spaces and keep your mouse comfortably within reach. A quiet keyboard and lab-tested, 90% noise-reduced mouse mean an ultra quiet work experience for you and those around you (RRP $79.95).
For the audiobook lover
With more than 400,000 titles to choose from at Audible, even the fussiest friends and family will find something they love. From best-sellers to celebrity memoirs to much-loved favourites, if they don't love a book, they can simply swap it for free. Best of all, you can avoid busy shopping malls and excess packaging by purchasing completely online. With prices starting at $16.45, Audible has gift ideas for any budget. For gifts under $20, Gift a 1-month Audible membership for $16.45 and give them one audiobook, plus access to Audible's membership inclusions, for one month. Looking for a gift under $50? Gift a 3-month Audible membership for $48.95, and give one audiobook each month, plus access to Audible's membership inclusions, for three months. Avoid the crowds and sort Christmas early, by heading to audible.com.au/gifts
For the bargain hunter 
It's the gift that keeps on giving – an Entertainment Membership. Say it with savings this season and open up a whole new world of offers across the best restaurants, attractions and shopping, that will continue to save recipients money throughout the entire year. An Entertainment Membership contains thousands of up to 50% off and 2-for-1 offers in each city, plus members can save a chunky $25-$60 off their final bill when dining. Currently the membership has 10,000 merchants on board with more joining every month – so it's absolutely jam-packed with valuable deals and special offers. To make you feel even better about gifting an Entertainment Membership, 20% from every sale goes directly back to fundraisers supporting a wide variety of causes, from schools to non-profits and charities. Over the past 25 years, Entertainment has raised over $84 million for good causes! So, this is fundraising, saving and year-round Entertainment all wrapped up into one great gifting opportunity. The Gift of Entertainment is delivered instantly to your inbox and is able to be accessed on any smart device. With something for everyone, this gift is great for people who love to try new things, who love to save or who need to grab a present last minute.
For the traveller
Trtl Packing Pods are coming to Australia! Created to take the frustration out of packing, Trtl Packing Pods are incredibly versatile and using them means never unpacking on holiday again. Each set contains three Pods in various sizes and can fit in any bag or suitcase (including carry-on). By rolling clothes into the Pods, they save precious luggage space, prevent your items from creasing and means you can easily see what you have packed. The unique G-hook and loop system on the Pods allow you to hang them from almost anywhere, and they can even hang from each other in a number of formations. Meaning you can take them out, hang them up and you are ready to go! Each set of Trtl Packing Pods comes with a free strap to easily turn Pods into bags. Perfect for day trips on holiday, for the laundry, as a baby bag and more. Available now (RRP $119.99 – 30% off on Black Friday week). Also great for frequent flyers are Trtl Flight Socks – lightweight, comfortable travel socks with gentle, graduated compression. Trtl Travel Socks are made with flat toe seams to reduce rubbing. They feature gentle compression to reduce swelling and they promote circulation in your lower legs. Made with Coolmax and knitted with Lycra for a comfortable fit and experience (RRP $29.60).
For the gamer
From fast and fierce gunplay in the all-new Modern Warfare to the revved up return of everyone's favourite Bandicoot, Activision has a game to suit everyone's playstyle – whether it be a game that will keep him entertained for hours, or for the whole family to enjoy this Christmas. One of the top options this year is Call of Duty: Modern Warfare – the most celebrated series in the Call of Duty franchise returns with a heart-racing, epic single player story and action-packed multiplayer playground. Crash Team Racing Nitro-Fueled also makes for a great stocking filler – hit them with a big dose of 90s nostalgia and get ready to go fur-throttle with the iconic remastered CTR experience! Or gift your loved one with the Spyro Reignited Trilogy – features the fun and nostalgic gameplay that made fans fall in love with the purple dragon in this remastered trilogy. Last but not least, Sekiro: Shadows Die Twice is another great option – a fantastical, dark and twisted new gameplay experience from developer FromSoftware, creators of Bloodborne and the Dark Souls series. All games are available now.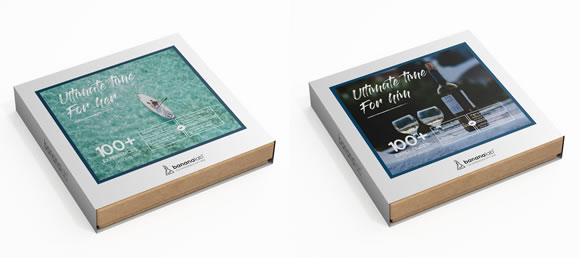 The gift that will make you smile
Finding the right gift is like a unicorn, it's either spectacularly perfect or it doesn't exist. Whether it's for a Kris Kringle, a wedding gift, birthday present or an anniversary, you don't want to buy something for the sake of it and risk it being re-gifted, tossed or thrown to the back of the closet. Enter Banana Lab: gift boxes that offer unique experiences, packaged like a present. The team from Banana Lab have picked hundreds of incredible experiences Australia wide for all budgets that get packaged into a beautiful booklet/box that you can gift to your giftee. You simply choose the box you would like to gift at www.bananalab.com.au, then you or your recipient will receive a beautifully packaged box with a booklet and a voucher inside. The booklet presents a wide range of experiences for the recipient to choose from and the voucher will allow them to redeem the experience. There are gifts here for everyone!
The gift for all ages
The new Sprocket Select range makes it even easier to share and relive life's precious moments on the go. For those that like keeping physical copies of their images, this portable photo printer lets you easily edit and print out your favourite photos to keep for years to come. It's thin, stylish and affordable – built with sustainability in mind from more than 50% recycled plastic by weight. You can also easily customise photos with new and exclusive artist-created stickers and frames and enhanced editing tools now available in the updated app experience. Sprocket Select, in Eclipse or Mist, is available from JB Hi-Fi, Harvey Norman, Officeworks, OW, Big W, The Good Guys, and HP (RRP $199).
For the iPhone lover
Belkin are giving away an iPhone lovers dream pack, and just in time for summer! The Belkin Pocket Power 15K allows you to stay connected while on the go. With a slim, lightweight and powerful design, it easily fits in your pocket or bag and has the ability to recharge your smartphone up to 3 times a day. Our Universal cable is compatible with many of your most-used items like phones, tablets and fitness bands, making it perfect for travel or crowded charging stations. Engineered to be stronger than regular glass, the iPhone X Screen Protector provides resilient, hard-wearing protection, taking the stress out of everyday use! All products are available now and are just perfect for Christmas!
For the audiophile
No matter how discerning the music or movie lovers on your gift list are, audio specialist Sennheiser is sure to have the perfect present that will make their holidays sound even more special. Highlights include the style and sound icon, Momentum True Wireless premium earbuds, which offer exceptional sound performance (RRP $499.95), the Ambeo Soundbar which will give you incredible 3D sound in your living room delivering the immersive "as-if-there" feeling of a 5.1.4 speaker system (RRP $3999.95), the PXC 550-II Wireless headphones created for a smart and sophisticated travel experience (RRP $549.95) or the outstanding Momentum Wireless – the latest addition to Sennheiser's ground-breaking, premium headphone range (RRP $599.95). These offer superior sound, cutting-edge technology, and a modern design aesthetic to every moment. It redefines your premium headphone experience by reproducing the balanced depth and precision of studio-quality audio. With smart features such as Auto On/Off and Smart Pause, one-touch access to voice assistants, three Active Noise Cancellation modes and Transparent Hearing function, delight your loved ones with a pair of brilliant Sennheiser headphones this year.
For Secret Santa Satisfaction
Take the stress out of Secret Santa this year and create something truly unique that will be appreciated by all. Vistaprint, the experts in customisable gifts and merchandise give the gift of creativity this year, with a wide range of Christmas options at great prices. From mugs with your pet's face on them, to customisable calendars for Granny, you will be sure to get the message across this Christmas. Vistaprint's online design tools are quick and easy to use, so if you've left this task to the last minute, you can sleep easy knowing your Secret Santa can be prepared in a matter of minutes; with express delivery available until 18th December. Visit www.vistaprint.com.au to select from a wide range of calendars, cards and more.
Sydney Unleashed is one of Australia's premier entertainment publications exploring the latest in lifestyle trends. From Sydney's finest restaurants, cafes and bars to the hottest in gadgets, products, and home entertainment, Sydney Unleashed is your one-stop lifestyle platform.