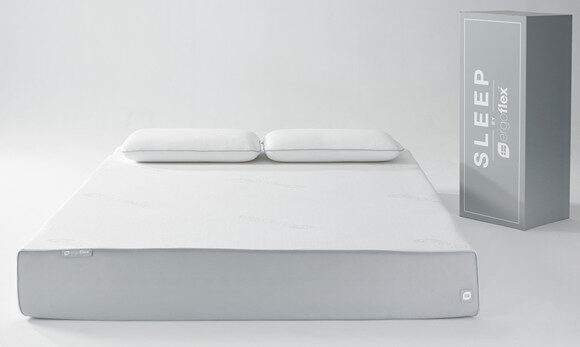 Ergoflex 5G Memory Foam Mattress Review
Getting a good night's sleep is one of the most essential things you can do for your health. From helping you control your body weight to improving memory and boosting the immune system (something we all need right now), it's clear that sleep is not something we should be skimping on. So it goes without saying, choosing the right mattress could just be one of the most important decisions you make in your life.
While inner-spring mattresses have traditionally been the most commonly purchased mattress type, the trend is moving towards other types such as memory foam. Memory foam mattresses contour to your body as you sleep and offer greater support to your pressure points making it a popular choice.
One of the best memory foam mattresses available on the market today is the Ergoflex 5G Memory Foam Mattress. Having launched in the UK in 2006, Ergoflex are a completely independently owned company and were the very first mattress-in-a-box brand to hit Australia in 2010.
Ergoflex mattresses are available online-only so you won't find them at your local retail outlet. So how can you test them, we hear you ask? Ergoflex offer customers a risk-free trial for 30 nights. With the mattress-in-a-box craze really exploding in Australia in recent years, we just had to give them a try.
After you've ordered the mattress from their website, it gets delivered straight to your door – it literally is just a mattress rolled nicely into a space-saving box. Take the box to your bedroom, remove the box and place the sealed mattress on your bed base the right way up, remove the seal and let the mattress take shape. Given the mattress has been sealed in an airtight package for some time, it will need several hours to recover. And it may need even longer to "off-gas" and clear that very recognisable brand new smell you encounter when you first take something out of its package. We'd recommend opening your windows and doors to air the place out and speed the process up.
Our mattress arrived in the morning so it was recovered and ready to be slept on once darkness kicked in. The first lay-down was heavenly – the memory foam moulded to our bodies like it said it would on the tin. Whether we slept on our backs or sides, the shoulder and hip support was instantly felt. After a full night's sleep, it was evident we hadn't tossed and turned as much. We found the mattress to be really supportive. While it may take some people a week or two to fully adjust to the new level of support that the mattress provides (particularly for those that are used to a traditional inner-spring mattress), our experience was seamless and we adjusted to it within a day.
The fact that it's built with the highest-density visco-elastic memory foam available might have something to do with that. It also wasn't too hot – something memory foam mattresses are notorious for. Its internal 'Cool-Sleep' air-flow system helps maintain a comfortable sleeping temperature by preventing warmth from building up within the mattress. And compared to our prior inner-spring mattress, partner disturbance was minimal thanks to its reduced motion transfer properties. So if you have a partner that likes to move around a lot in bed, you can sleep blissfully beside them.
The Ergoflex 5G Memory Foam Mattress also features a high resilience impact resistant foundation layer and a removable and washable TENCEL® outer cover meticulously crafted to deliver natural breathability. The top-layer is a generous 9cm of memory foam which is quite soft and cosy to lay on while offering strong support with a medium-firm feel. At nearly three times the depth of heavily marketed competitors, it provides a sleep experience that's simply unmatched in this price range.
Ergoflex even manufacture their own True HD Proprietary Foam to their own exacting specifications (most competitors source their foams from wholesale suppliers). And to guarantee peace of mind, they offer a 10-year warranty. In fact, they are the only mattress-in-a-box brand that has been trading longer than their 10-year warranty period so you can look forward to sleeping on this bad boy for many years to come.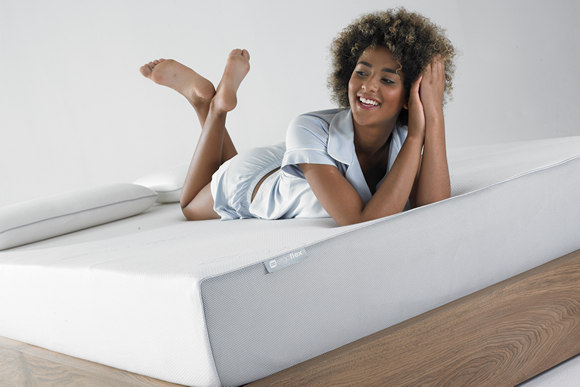 With its outstanding pressure-relief and comfort, best-in-class materials and specification, and a tried-and-trusted warranty period, we found it hard to fault the Ergoflex 5G Memory Foam Mattress. And it's been voted an Australian best-buy every single year since 2010 so clearly they're doing something right. If you're looking for a premium mattress with long-lasting performance (or simply a more affordable alternative to the premium-priced Tempur), then look no further than the supremely supportive and comfortable Ergoflex 5G Memory Foam Mattress.
The Ergoflex 5G Memory Foam Mattress is available from www.ergoflex.com.au. To celebrate National Sleep Awareness Week, there is currently a 33% Off site-wide sale this week so get in quick and pick it up for under $1,000!
Sydney Unleashed is one of Australia's premier entertainment publications exploring the latest in lifestyle trends. From Sydney's finest restaurants, cafes and bars to the hottest in gadgets, products, and home entertainment, Sydney Unleashed is your one-stop lifestyle platform.