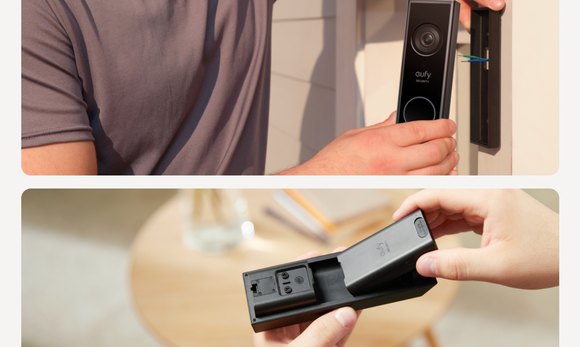 eufy Australia Launches Next Gen Suite of Smart Living Solutions
eufy Australia, an innovative smart home appliance brand by Anker Innovations, has announced the launch of its groundbreaking suite of smart living products tailored to Australian homes. Bridging the best in technology with real-life necessities, the next generation of products spans security, cleaning and baby solutions.
"Australia is a nation that eagerly adopts the newest innovations and technologies, merging it seamlessly with the daily rhythms of life. Our latest offerings encapsulate this synergy. Each product, built with care, is meticulously designed and embedded with advanced technology, keeping the Australian household in mind," said Gaspar Xie, General Manager, Anker Innovations ANZ.
eufy Security 
Safety comes first with eufy's enhanced Security Range. Leading the line-up are products like the S350 Indoor Cam, S340 Solocam, E340 Floodlight, and the E340 Dual Cam Solo Video Doorbell. These devices, with their pioneering features and robust design, offer an added layer of protection, instilling confidence in homeowners and ensuring their loved ones and valuable assets remain safeguarded at all times.
The E340 Dual Cam Solo Video Doorbell features the Industry's First Dual-Light System enabling crystal clear colour video even at night.
eufy's solar powered Security SoloCam S340 is another standout performer. It features AI tracking, 8 x hybrid zoom and can store enough solar power to operate for a week of complete darkness.
eufy Clean 
eufy also unveiled its latest in robotic vacuum cleaners, launching the X8 Pro SES. This latest RoboVac from eufy Clean is an upgraded version of the brand's X8 Hybrid from 2021. It features Twin-Turbine™ 2.0 technology, which promises a 1.8 times improved cleaning performance over its predecessor, the X8.
In addition, pet owners can rejoice, as the eufy Clean X8 Pro is equipped with an intuitive auto-detangling roller brush that efficiently removes 89% of pet hair.
Furthermore, with its expansive Self-Empty Station, Australian homes can experience up to 45 days of hands-free cleaning. The 2.5L large capacity bacteriostatic dust bag within the Self-Empty Station keeps 99.9% of dust and debris sealed inside, thanks to a triple-filtration system. This advanced feature ensures that homes can now enjoy a cleaner, fresher living environment with minimal effort, truly revolutionising the home cleaning experience.
eufy Baby 
Addressing the nuanced needs of new parents, eufy has also launched its new eufy Baby range of smart products to support and monitor the health and wellbeing of little ones. The Wi-Fi Baby Monitor, the advanced Baby Monitor E210 with its optional Add-on Camera, and the groundbreaking Smart Sock S340 stand out as highlights.
The Smart Sock S340, especially, goes beyond mere monitoring. It acts as a wellness companion for parents of newborns, providing critical insights into the baby's health, sleep patterns, heart rate, and more. Parents can now enjoy a deeper connection with their child, complemented by the peace of mind that real-time monitoring brings.
Gaspar adds, "In today's fast-paced environment, our goal is to offer solutions that not only keep up with the demands of modern living but anticipate and address them. Our new range of products, which are not only cost-effective, but are designed to resonate with the vibrant and dynamic Aussie lifestyle, is a testament to the progress we have made. With eufy by their side, Aussies can embrace a smarter, more connected, and more enriching way of life."
In an age where every minute counts and convenience is paramount, eufy's new suite serves as a holistic solution for the contemporary Australian home. The security products bolster the safety quotient, the baby range offers unparalleled peace of mind for caregivers and parents, and the cleaning solutions epitomise efficiency. Together, they embody eufy's commitment to enhancing everyday life with innovative technology.
The products are available through the myeufy website and authorised retailers across the nation.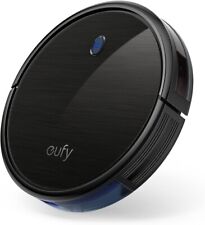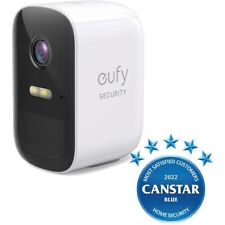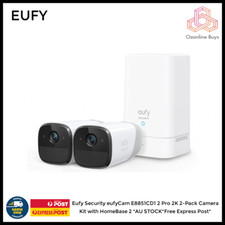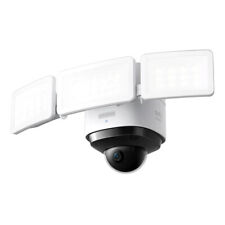 AU $439.99
AU $549.00
in stock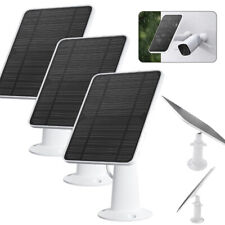 Sydney Unleashed is one of Australia's premier entertainment publications exploring the latest in lifestyle trends. From Sydney's finest restaurants, cafes and bars to the hottest in gadgets, products, and home entertainment, Sydney Unleashed is your one-stop lifestyle platform.