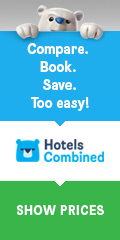 Music
Harrison Craig Tour
After his album shot straight to #1 on iTunes the day before it was even officially released, an immediate #1 ARIA chart result the week following, and a 10-date Westfield Centre appearance where he performed and signed for over 15,000 fans, tickets for Australia's newest star Harrison Craig's national tour are on sale NOW.
Touring the country in September, October and November 2013, the freshly crowned "The Voice of Australia" will bring his beautiful vocals and inspiring song selection to some of the country's most loved venues. Beginning in Brisbane on September 27, Harrison will perform in every major capital city as well as many regional centres.
Harrison's 'More Than A Dream' tour will feature the outstanding performances that millions of viewers tuned in to see each week on channel 9's The Voice. During the TV series, seven of Harrison's performance recordings broke the iTunes Top Ten, with four tracks reaching the number one spot. It will be these very songs that fans will now have the chance to witness themselves, including 'Can't Help Falling in Love', 'Unchained Melody', 'It Had Better Be Tonight' and his own original single 'More Than a Dream', along with other favourites such as 'You Raise Me Up' and his new found hit 'Unconditional'.
Harrison will be accompanied by a full band and spectacular stage production and will also be supported by an exciting variety of special guests throughout the tour. Of the tour, Harrison says: "To have the opportunity to travel all over the country and perform is every singer's dream, so to be able to really put on a show for the people who voted for me, bought my songs, and have now given me a #1 album, this is my way of saying a huge thank you for your support. I can't wait to begin these concerts and see you all."
Due to overwhelming social media requests, as part of the tour Harrison Craig is also offering a special "dream package". Available at the capital city shows, Harrison will offer a select group of fans the opportunity to join him in an intimate pre–show soundcheck where he will answer questions, discuss his experience winning the voice and sing stripped back versions of some of his most memorable performances. If you loved Harrison Craig on The Voice, then this opportunity to get up close and personal with Australia's humblest, newest, superstar is not to be missed.
NATIONAL CAPITAL CITY DATES:
Friday 27 September QPAC Concert Hall Brisbane, QLD
Saturday 28 September Jupiter's Theatre Gold Coast, QLD
Tuesday 1 October Palms at Crown Melbourne, VIC
Wednesday 2 October Palms at Crown Melbourne, VIC
Saturday 5 October Capitol Theatre Sydney, NSW
Friday 11 October Regal Theatre Perth, WA
Saturday 12 October Her Majesty's Theatre Adelaide, SA
Saturday 16 November The Playhouse Canberra, ACT
REGIONAL DATES:
Thursday 31 October The Capital Bendigo, VIC
Friday 1 November Wendouree Centre for Performing Arts Ballarat, VIC
Saturday 2 November Deakin's Costa Hall Geelong, VIC
Sunday 3 November Lighthouse Theatre Warrnambool, VIC
Wednesday 6 November Sir Robert Helpmann Theatre Mount Gambier, SA
Thursday 7 November Mildura Arts Centre Mildura, VIC
Friday 8 November Wangarratta Performing Arts Centre Wangarratta, VIC
Saturday 9 November Wangarratta Performing Arts Centre Wangarratta, VIC
Wednesday 13 November Dubbo Regional Theatre Convention Centre Dubbo, NSW
Thursday 14 November Orange Civic Theatre Orange, NSW
Friday 15 November Illawarra Performing Arts Centre Wollongong, NSW
Tuesday 19 November Star Court Theatre Lismore, NSW
Wednesday 20 November Capitol Theatre Tamworth, NSW
Thursday 21 November Glasshouse Port Macquarie, NSW
Friday 22 November Civic Theatre Newcastle Newcastle, NSW
Saturday 23 November Bathurst Memorial Entertainment Centre Bathurst, NSW
The Voice winner Harrison Craig's 'More Than A Dream' concert tour on sale now.