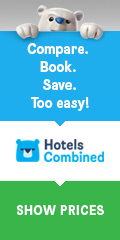 Eat + Drink
Kazbah: Celebrating 15 years
After extensive training in the field of hospitality management, countless hours in the kitchen and years working as restaurant managers, Zahi Azzi and his wife Penny took their skills and passion for food to open the iconic Kazbah On Darling in 1998. Located in the heart of rustic Balmain, Kazbah Balmain has been serving delicious North African, Middle Eastern and Moroccan food to Sydney locals and international guests for over 15 years.
Zahi and Penny created an open-plan dining environment that is both convivial and visually beautiful.  With artefacts sourced directly from Morocco to the Middle East throughout the restaurant, Kazbah's glorious timber windows open directly out onto busy Darling Street; it's not only the food which is beautiful at Kazbah but the interior aesthetics and ambience.
Kazbah's menu is truly innovative and merges traditional Middle Eastern/North African recipes with both haute cuisine and Modern Australian twists. This combined with Zahi's own inimitable signature style, Kazbah's menu results in beautifully unique food that is an absolute tour de force for your tastebuds.  Zahi finds it hard to select his favourite dishes from the Kazbah menu but chooses the following four as a good starting point: Foul Medammas, Lamb Breakfast Tagine, Sautéed Chicken Livers done "Zahi-style" and Duck with Falafel, Quince and Potato Chips.
The dynamic duo and their team are a force to be reckoned with, having received accolades from Restaurant & Catering Australia / NSW, SMH Good Food Guide and appreciation from culinary peers. The popularity of Kazbah Balmain inspired a second and third venue – Kazbah Top Ryde and Kazbah Darling Harbour.
Zahi's insatiable pursuits to provide exemplary food and service have sent him around the globe to represent Australia, most notably in Dubai and Hong Kong. His restaurants have appeared regularly on Channel 7's Sydney Weekender, SBS Food Safari, Sydney International Food Festival and Foxtel Lifestyle Food.
Kazbah is about to make an exciting announcement regarding further expansion with the opening of two new venues very soon. Stay tuned for this announcement, it's not far away!
The food is fascinating – Sydney Morning Herald
Kazbah's Moroccan-inspired menu sets it apart from the pack – your Restaurants.com.au
You can't beat Kazbah for interesting, tasty, inexpensive food and great service – Time Out Sydney
Locals book weeks ahead…where days start on an exotic note with chef Zahi Azzi's eye-opening breakfast tagines and sweet couscous with rhubarb and cardamom milk – Travel and Leisure Magazine
A journey to the Middle East in the middle of stylish Balmain – CNN Travel
Awards received by Kazbah from Restaurant & Catering Association Australia
Metropolitan Winner – Specialty Restaurant 2012
Metropolitan Winner – Best Breakfast – Suburbs 2012
National Finalist – Specialty Restaurant 2012
Metropolitan Winner – Best Middle Eastern/North African Restaurant 2002, 2003, 2004, 2006, 2007
Metropolitan Finalist – Best Middle Eastern/North African Restaurant 2005, 2008, 2009, 2010
National Winner – Best Middle Eastern/North African Restaurant 2004 & 2007
National Finalist – Best Middle Eastern/North African Restaurant 2002, 2003, 2006