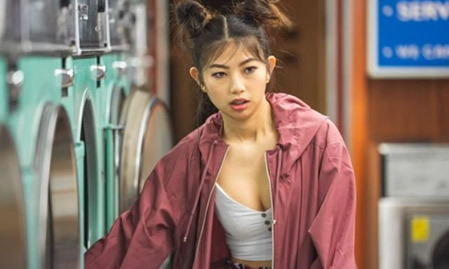 Linda Louise Duan Interview
She is yet to visit Australia and has never tried surfing, instead focusing on Acting, Stunts, Directing. Let me introduce to you, Linda Louise Duan. Attempting to live a minimalist lifestyle in a disposable world, passing something on if she gains something new such as clothes or makeup, her soaring career is anything but minimal.
From debuting in a superhero blockbuster, appearing in Oscar winner Bohemian Rhapsody, to directing her first film. Able to speak two languages, passion of physical comedy in the silent era led her to stage and screen. Aiming high for the future with aspirations to one day work with directors Quentin Tarantino or Edgar Wright or star alongside inspirational Michelle Yeo, her extraordinary talent may just make that happen.
Declaring Asian genes and eating cleanly helps to keep her in shape, and dislike of beer (so no pints down at the pub), direct from London enjoy my in-depth conversation with magnificent Linda Louise Duan.
Your role in Marvel film Doctor Strange must have been a huge turning point early in your career?
LLD – Yes it was, it was my first ever film role having just got out of theatre school which was my background in performing arts. Everyone who studies acting, I believe, has film as an option that maybe could happen, but the stage seemed closer for me at the time to accomplish. There is talk of a sequel but not sure if i'll be in it, let's be honest. You never really know what Marvel have in mind.
Was theatre because of the live audience aspect of treading the boards?
LLD – Yes however at a young age, I was never saying out loud, 'I want to be an actor!' Rather, I fell into it as my real passion was physical comedy (Charlie Chaplin, Buster Keaton) which made me think of how I could train to do those acts. Being British born – Chinese heritage, I wondered where exactly I wanted to have my career go, so physical comedy crosses those borders. I decided to attend the school of clown guru of the modern world, Philippe Gaulier to train. It was after that I simply got a call for a project that was non disclosed, I was in Israel and couldn't audition in London. I sent a self-tape and in return they sent an NDA (Non disclosure) with a Marvel logo, when I saw that I was in.
Who other than the silent stars inspired you to be an actor?
LLD – Old school Hollywood like Alfred Hitchcock. It's funny as many people assume I grew up on Hong Kong cinema but totally did not. Mostly American films. My parents as immigrants understood physical comedy more so than dialogue driven movies, they may have had trouble keeping up. I grew up with Mr. Bean.
If someone was just to look and judge you, I am sure they would be shocked at your English accent.
LLH – Happens a lot, mostly with American individuals it becomes a shock. Asians with US accents are who we often see in media circles.
Why did you choose this career?
LLD – My dad always said I had infectious energy. My year seven report said Linda has a great smile! Nothing academically (laughs). I had an ability to entertain my family. There wasn't really a drama department at my school, actually the school plays casting was racially questionable as well. They put all the Asians as Oompa Loompas when we did Charlie & the Chocolate Factory. But it was totally OK for white people to brown up, for Arabian Knights. Unbelievably that's how it was at my school. Eventually I went to a Saturday drama class, I was cast as Grand High Witch in Witches.
I let drama go as it clashed with learning Chinese language and then I was supposed to do Architecture at university but the summer before at a physical theatre course, the teacher highlighted me as talented enough to consider it as a career.
What is your opinion of having a stunt person award introduced at the Oscars?
LLD – It takes a long time for The Academy to make change. I don't know, because I believe the Oscars should have a casting category as well. It is a huge part of movies, without a good casting director then you wouldn't get the people you see right! Some actors are irreplaceable in a role or out of typecast so you're thinking, how did they get them, or newcomers discovered. I like that idea of including both those categories although at the same time, one of the worries for stunts is: are they going to do a Tom Cruise to try and one-up each other, risking lives or pushing it to the limit to get that Oscar when being a stunt person is about being invisible, especially if you're stunt doubling. Many actors do not want to disclose they are even using a stunt double (laughs) making it difficult for us if they take credit themselves doing the work, when in fact they could have up to five doubles. This hasn't happened to me personally, never done stunt doubling and I don't really want to, I am myself.
Is acting or stunts more difficult?
LLD – Acting is harder. Stunts is physical but with a lot of training, it becomes muscle memory so you don't have to think about it and you can act through stunts. For example, through a camera angle it may be wide, full body shots, movement; then with acting it's often mostly close ups on the face. You're exposed under the spotlight in close-ups, every micro expression is seen when projected on a huge cinema screen.
Is there anything you won't do, or have you refused any difficult requests?
LLD – Am really only offered stunt work I am qualified for. In this country, the stunt system is regulated so a motorcycle specialist will be called in for that or professional swimmers will do rapid work, it's like that. I would drown or crash so would not take those kinda jobs, I am no Lara Croft (laughs).
Tell me about what you did on Oscar winner Bohemian Rhapsody.
LLD – A straight booking. Myself with two other girls were in a scene that was actually deleted theatrically. A Japan concert scene where we stormed the stage (laughs) like Japanese super-fans, I was the first to climb up followed by other audience members and I hurl myself onto Freddie Mercury (Rami Malek) then dragged off by security guards kicking and screaming. Now even though that stunt was not too dangerous, it became ridiculous through an extra long filming day, repetitive endurance shooting from all angles. Knocking my legs on the edge of the stage was exhausting, with bruises.
Did they play music while doing the scene or in audio silence? Was Bryan Singer still the director?
LLD – They were singing lesser known Queen song, '39. Yes we had Bryan then, he was nice to me, concerned he asked if I was OK. He was personally nice to me, I can't say for anyone else on that set.
Did you hang out with Rami?
LLD – Rami was very much in character throughout the scene, I don't think he broke, stayed method. And (laughs) he won an Oscar for it, well done to him. When I read Sacha Baron Cohen had left the project, I was a bit upset, I would've still loved to have seen the Sacha version of Freddie.
Can you sing, hold a tune?
LLD – I wish! There were Hamilton auditions here in London, I can't sing, I can't rap, my singing level is karaoke.
Do you feel Asian heritage performers have progressed in the right way?
LlD – Definitely the right way.  To All the Boys I've Loved Before did really well on Netflix, one of the most viewed I believe. Searching, one of my top picks of last year, it should have got an Oscar nom. There was controversy over here recently when CBBC leaked a pilot script for Living with the Lams, a racist Chinese sitcom like thing in a takeaway, proving here in Britain there may be a lot still to be done. I think we are moving forward but maybe more needs to be done, I did enjoy Crazy Rich Asians.
You were associated with Journey's End, a great film.
LLD – It was an all male cast except for one female, I studied Journey's End at school, so I joined a friend behind the scenes on set helping him. It was literally filming just down the road, my first time on a war film set, it was freezing cold. A guy who dug trenches for reenactments were used.
What's next for you?
LLD – Back to the stage touring this summer in the UK with All Hail Macbeth. It's kind of like a Macbeth (Shakespeare) prequel which is focussed on the three witches, how they discover the magic. It's a feminist piece as well, all female cast, very excited. Also just completed directing my first action/comedy with a lovely girl called Jadey Duffield. I'll start its edit this week. We aim to do a festival run beginning in Shanghai. It's a short, set in a laundrette with two uni students stressed about exams. High tensions end in big fights. Fun to film, we played with clothes, washing powder. We haven't really seen a female on female fight like this one and decided to direct it ourselves.
Shane A. Bassett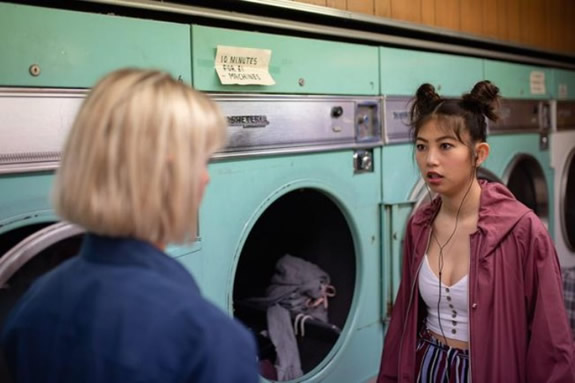 10 Minutes for a Pound – movie title
Ling Whye Hang – photo credits
Dream More Films – production company
Sydney Unleashed is one of Australia's premier entertainment publications exploring the latest in lifestyle trends. From Sydney's finest restaurants, cafes and bars to the hottest in gadgets, products, and home entertainment, Sydney Unleashed is your one-stop lifestyle platform.