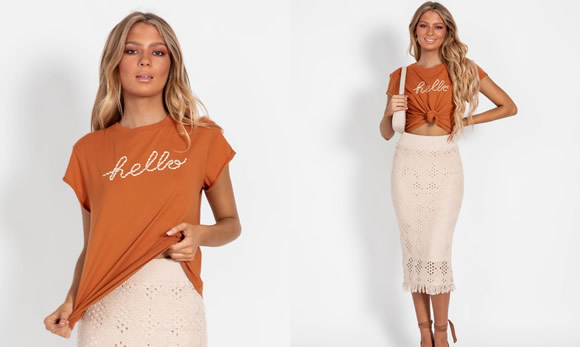 Meet Katherine Tsakonas: The Founder of Gingham & Heels
Ever wondered what it takes to create a successful clothing brand from scratch? Gingham and Heels founder and CEO Katherine Tsakonas spills her secrets on how to create a fashion brand that lasts. Tsakonas covers everything from the brand's humble beginnings at the Paddington Markets to having six stores nationwide and a globally beloved online store.
Katherine always had a wild imagination, and designing clothes was the perfect medium for unleashing her creativity. Every night, long after her family had gone to sleep, she sketched from her bed, expressing her love of Rom-Com romance through colours, fabrics and textures.
In 2003, Katherine took her designs to sell at bustling markets across Sydney. Rain, hail or shine, every weekend she unloaded the car and shared her clothing with market-goers. From date night dresses to Anniversary celebrations and lunch date ensembles, her designs gained traction and a loyal following.
"The crowds at the markets were so dynamic," said Tsakonas. "Because of the intimate setting, I could listen to the customers and integrate their feedback and thoughts into my designs. While the weather wasn't always great, selling at the markets was a really personally rewarding experience as I got to interact directly with the women buying my clothes."
Due to the rapid growth, Gingham and Heels had grown and needed a larger retail space than the Glebe and Paddington markets, so Katherine opened her first brick-and-mortar store. The move brought new challenges, as new products were trialled to suit shopping behaviours, existing pieces had to be modified. All of this was the polar opposite to selling at the markets.
"It felt like a huge risk at the time," said Katherine. "I had new commitments of rent, staff and a constant outlay of cash. Despite my nerves, I worked hard to make the store an inclusive, calm and gorgeous space, and we generated a huge amount of sales through foot traffic and word of mouth."
After one retail space came another, then another, and Gingham and Heels soon became a nationwide retailer. As the brand expanded, it became a household name, gaining more exposure and recognition. People started to know who Gingham and Heels was and wanted to be a Gingham and Heels woman.
The nuts and bolts of the business had to change shape and evolve with expansion. Once Gingham & Heels opened its own stores, Katherine decreased the amount of local manufacturing and designing she was doing for the brand. There were categories to fill due to an array of styles missing from what she used to design for the markets. She became adaptable: Buying locally, as well as embarking on buying trips to source pieces that met with the consumer's demands.
"In the market, people remembered my stall but they didn't know my brand name. The stores changed all that. Expanding felt like a huge risk, but I knew it was the next step to take, and I'm so glad I trusted my abilities and went for it!" said Katherine.
Social media and a carefully designed online store were also keys to Gingham and Heels' success. "Introducing the digital aspect of the brand so early was one of the best decisions I made. I believe the brand had the power to influence shopping behaviours instantly by the press of a few buttons," said Katherine. "Keeping the brand vibrant was key. The online presence allowed Gingham & Heels to be progressive and instantaneous."
The growth which resulted from digital sales did steer the brand further away from local production as there was not enough manpower, machinery and outlay to continue manufacturing in Sydney, so, ever adaptable Katherine, moved production offshore.
Along with Katherine's continued ability to adapt Gingham & Heels to the current market, she says building trust with her customers is the real key to her success. When she started at the markets, she listened and connected with customers each and every weekend, and it's no different now. She listens to what her customers need and want and aims to make them feel part of the brand.
"While my customers are key to the brand's success, I couldn't have done it without my team. When you find great people to work with, stick with them! Make them feel a part of the journey and encourage them to experience this great adventure with you."
Gingham & Heels isn't slowing down, Katherine has her sights set on increasing the brand's global awareness, one country at a time.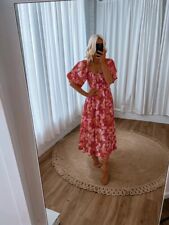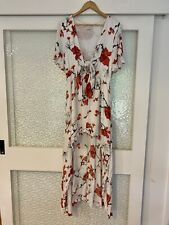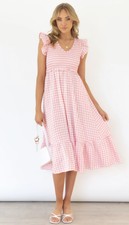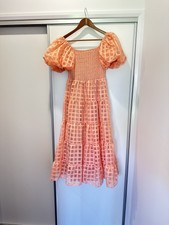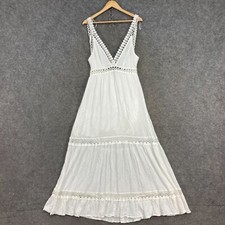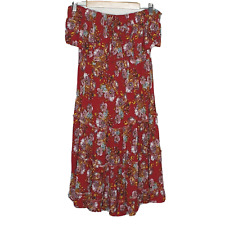 Sydney Unleashed is one of Australia's premier entertainment publications exploring the latest in lifestyle trends. From Sydney's finest restaurants, cafes and bars to the hottest in gadgets, products, and home entertainment, Sydney Unleashed is your one-stop lifestyle platform.