Mother's Day is the perfect time to indulge your Mum with something special. While mothers deserve to be honoured every day, Mother's Day is the day we sing their praises and shower them with a gift to say thank you. From gifts to pamper, spoil or surprise mum, here are our top picks.
Haven Luxe Candles
Nothing says 'relax' after a long day like a soothing candle. The new collection of candles and diffusers from Haven Luxe offer a range of gorgeous scents, and a touch of luxury. Try the Haven Luxe Spa Day Soy Blend Candle (RRP $25) with scent notes of Lavender and Amber or the Haven Luxe Bubble Bath Soy Blend Candle (RRP $25) with key notes of Mandarin and Papaya that both inspire rejuvenation and relaxation. After something that's more energizing? The Haven Luxe Morning Hike Reed Diffuser (RRP $20) contains aromatic notes of Rose and Cedarwood, that will both invigorate and encourage motivation. The fresh crisp and woody fragrance of cedarwood adds depth to the floral rose highlights, making this diffuser the perfect choice for any room in the home. The Haven range is available in Woolworths stores nationally. For more information visit www.haveninspired.com.au
Tim Tam Scents
Arnott's has launched the ultimate gift that makes perfect "scents" for every Tim Tam obsessed Mum or loved one this Mother's Day! The Tim Tam Mother's Day Gift Set is an exclusive limited-edition box of Tim Tam scent inspired candles and diffusers that will make any Mum's Mother's Day wishes come true. The Tim Tam scented candle will immerse you in a world of indulgence with rich, decadent, cocoa notes from a chocolate absolute accented with layers of caramel, tonka bean and a hint of sandalwood. The candles are vegan and cruelty-free, made in Australia and handcrafted in Melbourne. While, the Tim Tam Reed Diffuser will carry the same scent you love from your favourite Tim Tam biscuit for an uninterrupted chocolaty ambience. This indulgent gift set is available until midnight 28 April 2022 at the official Tim Tam online gift store. The Tim Tam Scented Candle and Tim Tam Reed Diffuser gift set retails at $120. Tim Tam fans will need to get in quick however, as stock of this exclusive item is limited.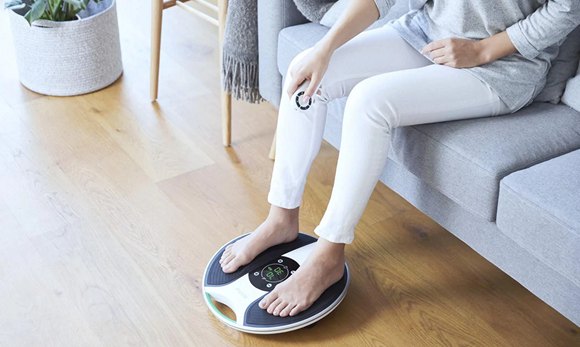 Revitive Circulation Booster
For a Mother's Day gift that Mum will genuinely enjoy, forget the chocolates or flowers this year – give her a healthy gift instead with a Revitive Circulation Booster! Perfect for Mum's interested in health and self-care, the Revitive Circulation Booster is a drug-free therapy solution developed and tested by vascular surgeons and physiotherapists to actively improve circulation in the legs and feet using Electrical Muscle Stimulation (EMS). Revitive Circulation Booster is clinically proven to improve blood flow during use and is the only device of its kind to be endorsed by the Australian Physiotherapy Association and entered in the Australian Register for Therapeutic Goods (ARTG 283529). Revitive Circulation Booster is particularly beneficial for Mum's who are experiencing swelling or pain in their knees and legs, caused by knee osteoarthritis or post knee / lower limb surgery; keen to improve their leg circulation to relieve aching legs, such as those working in offices that sit too long at their desks, or who stand for most of their jobs; wanting to improve circulation to reduce symptoms associated with varicose veins; or keen to maintain independence and quality of life through improved circulation. In the lead up to Mother's Day, Revitive is offering savings up to $50 on its Revitive Medic range. Click here for further information.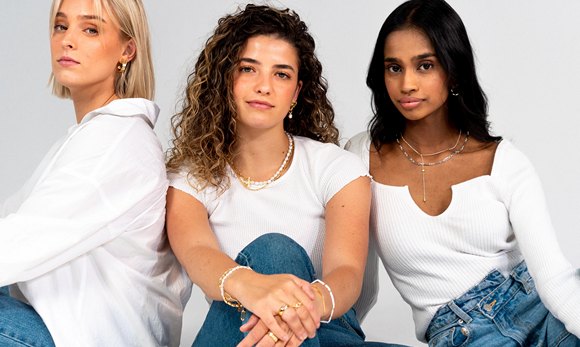 For the stylish mum
Get mum some fashion accessories from Zafino. Zafino is a much loved Australian brand known for gorgeous, affordable statement jewellery and accessories and will make the perfect gift for Mother's Day. If she likes earrings, then she'll love the Phillipa Earrings which work for any occasion. Available in silver or gold ($49.95), these stylish and understated earrings are known for their simple everyday style. With metals of the highest standard, they are a great gift for someone special. Another beautiful option is the Mikayla Necklace. Available in silver or gold ($49.95), this style can be worn for that special occasion or worn every day. Or you can get mum a Katie Bracelet in peach or navy ($29.95) – an everyday style crystal bracelet that would be suitable for any occasion. With a wide range of earrings, necklaces, bracelets and other goodies to choose from, you can't go wrong with a gift from Zafino. It's also worth noting that every piece of Zafino jewellery comes with its own Zafino jewellery pouch, is beautifully wrapped, and ready to give as a present – perfect for Mother's Day!
Bitcoin Gift Card
For the investor mum, a physical cryptocurrency gift card from YourPortfolio would make the perfect gift. Bitcoin (BTC) is the cryptocurrency that gets the most headlines so the 'Bitcoin Gift Card' is a great choice. It's basically a digital form of money run on a distributed network of computers called blockchain. The gift card is easy to redeem for the recipient and even easier for them to set up on YourPortfolio – where investing in cryptocurrencies is for everyone. YourPortfolio is the first Australian company to produce physical cryptocurrency gift cards. Gift cards range in value from $50 to $500 and you can even include a personalised message for mum. Once the recipient redeems the gift card code and a quick government ID check is performed, the crypto you sent will be credited to the recipient's secure YourPortfolio account. Only Australian residents aged 14 and over can redeem YourPortfolio gift cards. More info.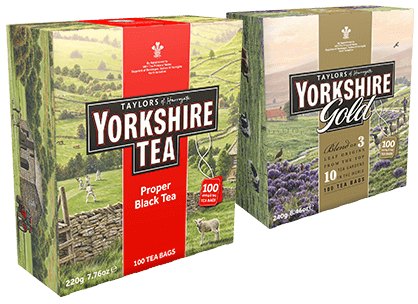 Yorkshire Tea
Making Mum a proper brew is a great way to start her day and allows her to enjoy a moment of peace in bed before the celebrations begin. So get her some Yorkshire Tea from a family-owned brand that's utterly devoted to the art of tea. With three varieties available, it will be a great start to mum's day. There's Yorkshire Tea – a proper brew coming from farms in Africa and India to make a lovely blend that's big on flavour, seriously refreshing and kind to the people who grow it. Another option is Yorkshire Gold – their finest blend from their three favourite origins (Assam, Kenya and Rwanda) to make a rich, smooth and incredibly satisfying brew. And if mum likes it strong, you cannot go past Proper Strong – their strongest blend. A rich, robust and full-bodied tea that's packed with punchy flavour for a truly mighty brew. More info.
Rosé for mum
Treat the special woman in your life this Mother's Day with a bottle of rosé from Australian wine brand with a conscience, The Hidden Sea. Light yet luscious, with an aroma of strawberries and cream and hints of blueberries and ground spice, it's the perfect celebratory drink. And to top it off, with every bottle of wine sold, The Hidden Sea works with ReSea Project to remove and recycle 10 x plastic bottles from the ocean. So you can drink wine and help save the ocean at the same time! To date, The Hidden Sea has removed over 10 million plastic bottles from the ocean since July 2020. The Hidden Sea wines are available to purchase via the website and select BWS, IGA Liquor and Thirsty Camel retailers across the country (RRP: $19.99).
JBL Earbuds
Tune mum into a new world with some true wireless earbuds from JBL. The JBL Tune 225TWS will allow her to feel at one with her music and with her world. With no wires holding her back, she can enjoy her favorite music with JBL Pure Bass. The JBL TUNE 225TWS earbuds seamlessly connect you to your music and calls. Just open the case and start listening, as the JBL TUNE 225TWS earbuds immediately pair with your device, while Dual Connect lets you use either earbud, or both. Built for life on the go, thanks to the compact charging case and up to 25 hours of battery life, listen longer and in comfort (RRP: $179.95…currently $119 in the lead up to Mother's Day).
Tech Gifts
For the tech-mum, you can't go wrong with the Logitech Combo Touch for iPad Pro and iPad Air. With great precision and control, the Combo Touch case for iPad is the gift that mum will instantly click with. The ideal device for portable productivity, the Combo Touch comes with four handy modes: Type, View, Sketch, Read, giving mum access to her iPad's full potential (RRP: $299.95-$349.95). For mum's that enjoy podcasting, recording, streaming or doing video calls, the Blue Yeti Nano will take care of all her needs. With a sleek design, adjustable stand and pickup patterns, the Blue Yeti Nano will make a top gift for mum (RRP: $159.95).
Spectrum Firefly
The Spectrum Firefly 4″ Selfie Phone Ring Light (RRP $13.99) is the perfect, inexpensive Mother's Day gift to ensure she always has the perfect light handy for selfies and content creation. Measuring only 8.5cm in diameter, this pocket-sized ring light mimics daylight, drastically improving image quality. Featuring 36 individual light bulbs, it offers three levels of brightness and can even be used in low light venues such as clubs, restaurants, or even camping.
Thermos™ Drink Bottle
Another great option for under $50 is the Thermos™ 470ml Stainless Steel Vacuum Insulated Drink Bottle. The Thermos™ vacuum insulation technology locks in temperature to preserve flavour and freshness. Features durable stainless steel interior and exterior to withstand the demands of everyday use. The drink lid opens with push-button, and locks closed. With a light and compact design for effortless transport and storage, the bottle stays cool to the touch with hot liquids and condensation-free with cold. The contoured body is comfortable to hold and fits most vehicle drink holders and it keeps contents hot for up to 10 hours and cold for up to 24 hours. Available from Myer, Peter's of Kensington, Officeworks, Victoria's Basement (RRP: $44.99).
For the wine-loving mum
For the eco-conscious mum's who enjoy a glass of wine, new Australian wine brand Rewild is committed to actively reducing its environmental footprint and giving back (more than it takes) to Mother Nature. Produced by sustainability industry leader Duxton Vineyards, Rewild is crafted with minimal intervention and 100% vegan friendly! Rewild wine is fresh, vibrant and easy-drinking – the perfect gift to celebrate mum and Mother Nature. The Rewild range includes a Pinot Grigio, Chardonnay, Moscato, Sauvignon Blanc and Rose. Get her the Rewild Sauvignon Blanc 2021 which delivers passionfruit and tropical fruit aromas with grassy notes. A riper style with stone fruit and grassy notes on the finish lengthens the palate. You also can't go wrong with the Rewild Pinot Grigio 2021. Attractive pear, citrus and granny smith apple aromas pave the way for a well-concentrated palate that brings good varietal definition and a touch of sweetness to finish. Rewild is available in Dan Murphy's nationally (RRP: $9.99).
Indoor Camera for mum
Keep mum safe by getting her the Netatmo Smart Indoor Camera. This Smart Indoor Camera comes with unique revolutionary facial recognition technology allowing the camera to recognise faces of both people and pets. The Netatmo Smart Indoor Camera uses motion sensors and can immediately alert you if an intruder has been detected in your home with a picture of their face and a video recording accessible directly from your mobile phone. It's particularly beneficial to monitor the home or pets whilst you are at work or away. You can also deactivate pet detection alerts or alerts for familiar faces so that you are not alerted to or recorded when your pets or family members are moving around the house. Available now (RRP: $299).
Bottega 1900
Biodiversity specialists Bottega 1900 are another great option this Mother's Day! Their niche range of products offers premium extra virgin olive oil, balsamic vinegars, ancient grain pastas and one beauty brand, Biofficina Toscana. Biofficina Toscana is a workshop of ideas and formulas for innovative, organic products deeply rooted in Tuscany. They produce a line of certified eco-friendly organic cosmetics with the pursuit of "0-km" locally sourced and packaged products to use the best of Tuscan ingredients to produce a product that is environmentally friendly throughout the entire production process. The products are made adhering to a list of ingredients that have been selected and approved by the Aiab certifying body using ingredients from certified organic and biodynamic agriculture. Biofficina Toscana has a low environmental impact during production as all their products are 100% made in Tuscany. During the production process, they adhere to the principles of 'green chemistry' which means no use of petrochemical solvents. Their production plant in Tuscany is also powered only from renewable sources. Shop the range exclusively here.
Synext Supplements
Supplements play a crucial role in daily routines and lifestyles for individuals amongst all age demographics, including mum. Health and looking after our bodies, inside and out, has never been more emphasised and there is one product that is changing (and challenging) the playing field amongst a highly saturated market of supplements. That product is Synext – a supplement that combines an array of active ingredients that support the AMPK pathway of the body to trigger a series of positive cellular activities. Combining a variety of potent antioxidants, Synext synergistically combats the aging process to reduce the prevalence of free radicals formed in the body. With fifteen active ingredients, leading the mix is Niacin, Quercetin and Curcumin that are research-backed to help formulate an effective blend. Contrary to competing products that only include one ingredient, Synext takes advantage of the synergistic effect of fifteen key ingredients that cover all metabolic pathways related to anti-aging. Ideal for those wanting to take control and better their health in more ways than just one, Synext is the singular supplement with major internal and external benefits that supports your daily routine and maintains the functioning of healthy bodies, skin and lifestyles. In a world fascinated by the supplement craze, Synext makes taking care of our health easy, effective and innovative.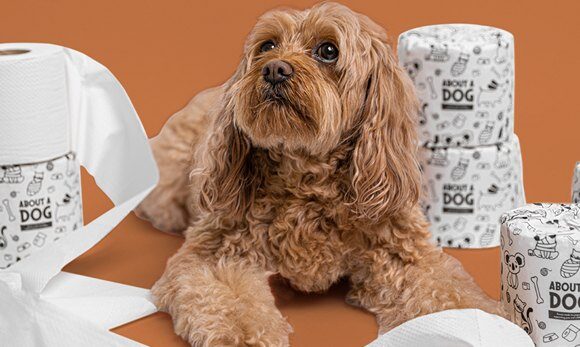 About A Dog
With toilet paper being in high demand during the pandemic, why not pick some up for mum to keep her stocked up. About A Dog is Australia's latest subscription-based, sustainably produced loo brand that is on a mission to support Aussie causes above all else and is here to change our relationship with loo paper. It's the first in direct partnership with RSPCA NSW with 50% of all profits going directly to caring for our local pets and wildlife with the goal of one day partnering with all branches of RSPCA in Australia. Every toilet roll, tissue box and paper towel is manufactured in Sydney. By manufacturing locally, they can create more Aussie jobs, promote local industry, and directly assist the people around them. About A Dog's goal is to continue growing in the sustainability space and while they are only offering toilet rolls at the start, they are currently working on a range of products, including sustainable pet products. They are currently only available in NSW but there are plans to take About A Dog to all of Australia and support every RSPCA branch across the country. Get the 48 Roll Pack ($54.00), 24 Roll Pack ($33.00) or 12 Roll Pack ($21.00) from  https://aboutadog.com.au/. For a special Mother's Day discount, use the 10% discount code: AADRolls.
Ergoflex Pillows
Pick up some luxurious pillows for mum this Mother's Day! The Ergoflex™ memory foam pillow shapes around you for immediate pressure-relief and instant comfort that lasts the entire night, every night. Featuring the same high-density visco-elastic memory foam used in the Ergoflex™ 5G mattress, Australia's original mattress in a box brand, the Ergoflex™ pillow delivers the perfect ergonomic support for your head and neck. It works by gently shaping to your neck and head providing just the right amount of comfort and support, while avoiding the 'sinking feeling' of softer, low-density alternatives. Just like the Ergoflex™ Memory Foam Mattress, the Ergoflex™ Pillow has a luxurious TENCEL™ cover. TENCEL™ is an all-natural material with a cellular fibre construction that delivers high-performance breathability and comfort – making it the perfect match for the Ergoflex™ sleep experience. The TENCEL™ cover is also removable and washable, for lasting hygiene. The Ergoflex™ Memory Foam Pillow is also designed to be ideal for allergy sufferers . The solid core of the pillow prevents and eliminates foreign object build-up, while the material itself is naturally anti-allergenic and anti-microbial. This results in a beautifully healthy and hygienic pillow, with no hidden surprises. By choosing the Ergoflex™ Memory Foam Pillow, you're investing in a premium choice that won't let you down. It's the perfect finishing touch for a peaceful, rejuvenating and energising sleep. Finally Ergoflex™ is great for everyone, but it has found a lot of fans in elite sporting circles. The outstanding support performance of Ergoflex is perfect for resting and rejuvenating those who push their bodies to the limit and demand more from their mattress, as their Olympian ambassadors can testify (including our very own Jessica Fox – Gold Medal winner at Tokyo)! More info.
Sydney Unleashed is one of Australia's premier entertainment publications exploring the latest in lifestyle trends. From Sydney's finest restaurants, cafes and bars to the hottest in gadgets, products, and home entertainment, Sydney Unleashed is your one-stop lifestyle platform.