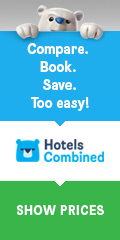 Eat + Drink
Struman's Organic Beer Co.
Australian beer drinkers have a new reason to celebrate with the introduction of two organic beers from Australia's first dedicated organic beer brewers – STRUMAN'S Organic Beer Co. – available from Dan Murphy's and BWS.
By sourcing the best quality organic ingredients available, STRUMAN'S has created a Premium Lager and a lower-carb Dry variety, so everyday beer lovers can now enjoy a more natural brew to suit their taste, without compromising on flavour or quality. All STRUMAN'S beers are certified organic by the Australian Certified Organic organisation meaning that what's in the bottle was grown free from synthetic pesticides and herbicides, and are non-GM. This provides a credible stamp of quality giving beer lovers the confidence in knowing that what's in the bottle is truly organic.
According to STRUMAN's Co-Founder, Ash Truscott, the face of Australian beer is changing, and not a moment too soon. "Until recently, beer drinkers were limited when it came to quality alternatives to their usual brands, and that got us thinking – why can't you get a range of organic beers from behind the bar? "We have organic butter, rice, yoghurt, cola, coffee and even shampoo, so we set out to give beer drinkers an opportunity to taste organic and to ultimately deliver a better beer experience. We couldn't be more proud to be Australia's only dedicated organic beer company."
STRUMAN'S Premium Lager is a true, full flavoured international style lager made with carefully sourced organic ingredients for superior satisfaction. Brewed with a combination of malts for built in flavour, accentuated by the use of noble hops for a balanced even bitterness. The organic Dry is brewed using select noble hops with an extended cool fermentation, delivering a clean crisp taste. Highly refreshing and lower in carbohydrates makes this a great sessionable beer.
"What was important in developing our first two beers was that they could be enjoyed on any occasion – to mark the end of a long work week, as the perfect BBQ accompaniment or to toast a friend's success", comments Ash. STRUMAN'S Dry is available now through BWS stores just in time for Father's Day (RRP $20.00 for a six-pack and $60.00 for a case). STRUMAN'S Premium Lager and Dry will be available through Dan Murphy's from mid-September. (RRP $19.99 for a six-pack and $58.99 for a case)
BREWERS NOTES
PREMIUM LAGER 4.6% Alc, 330ml bottle. 1.2 std drinks
To the eye – golden in colour On the nose – clean malty aroma with noble hop characters In the mouth -­ full-flavoured body, with balanced length of flavour and bitterness that delivers a superior smooth finish
DRY 4.3% Alc, 330ml bottle. 1.1 std drinks
To the eye – straw in colour On the nose – slight malty and noble hop aromas In the mouth -­ refreshingly crisp and dry, with a cleansing bitter finish
For more information on STRUMAN'S range of beers, please visit www.strumansbeer.com
Facebook / Instagram – @strumansbeer #strumansbeer #organicbeer