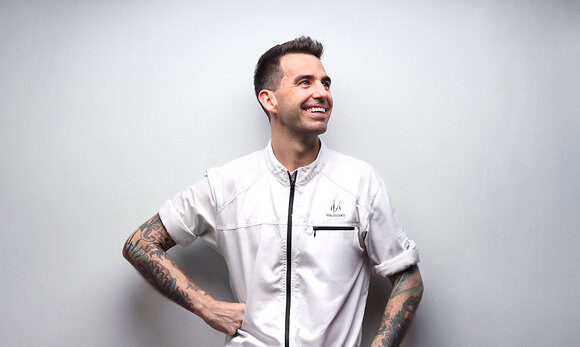 The Australian Michelin-star chefs making their mark globally
Scattered across the likes of Los Angeles and Hong Kong, Australian chefs have been showing off their talents in a foreign setting and cooking up some of the finest cuisines from around the world. Most chefs travel abroad at some stage to gain more experience, but some have made an impression more than others.
It's an industry that can take an aspiring professional practically anywhere on the planet. For some, it might be the appeal of learning traditional French techniques in Paris for half a year, while others might have been presented with an opportunity to be Head Chef at one of London's top restaurants. World-famous chefs like Gordon Ramsay, who even has a Hell's Kitchen's slot game bearing his name, did similar, and he is now on television screens everywhere. For Australian chefs, it also enables them to get a taste of the Michelin-starred food scene, with Australian food yet to be covered by the prestigious Michelin Guide. Let's take a look at some of the Aussie talents who have made their mark abroad.
Sam Aisbett 
After taking a huge risk and departing the Australian food scene for pastures new in Singapore, Sam Aisbett has gone from strength to strength. Whitegrass, his restaurant, has gone down extremely well with his Singaporean customers and has even managed to earn its first Michelin star thanks to its modern Australian fine dining offering. Sam Aisbett is the perfect example of a chef who explored opportunities abroad to fine-tune his craft. Given the notable success Whtiegrass is having in Singapore, he certainly made the correct decision. Image via https://twitter.com/SamAisbett.
Tetsuya Wakuda
Tetsuya Wakuda's restaurant in Sydney, Tetsuya, is widely regarded as being one of the best in the city, but his appeal spreads far beyond these shores. Not only has he won over Australian audiences with his stunningly beautiful dishes, but he opened the restaurant Waku Ghin in 2010 in Singapore, which has resulted in two Michelin stars for the Japanese European restaurant. Tetsuya Wakuda is certainly a chef with an abundance of talent. If you ever get the chance, Tetsuya is well worth sampling.
Shane Osborn
Shane Osborn initially burst onto the scene when he played a leading role in the success of London's L'Oranger, which is now closed. Since the experience in England's capital city, Osborn led the kitchen at world-famous Pied a Terre in 2001, a restaurant which was awarded its second Michelin star in 2003. He then moved on to thrive in Hong Kong before opening up his own Arcane restaurant and appearing on hit Netflix shows such as The Final Table. To date, Shane Osborn has had a remarkable career.
David Thompson
David Thompson's success initially happened on home soil before the Thai-inspired chef moved to London to open up his Nahm restaurant, which went on to win a Michelin star within six months of being open, and becoming the first Thai restaurant to be featured in the prestigious Michelin Guide. Thompson replicated that success with a second instalment of Nahm but, this time, in Bangkok, where it registered similar success. At this moment in time, people are flocking to Aaharn, his latest project in Hong Kong. Image via https://twitter.com/tweetperth.
Curtis Stone
After appearing on television shows Celebrity Apprentice and Top Chef Masters, Curtis Stone is known by many Australians, although his story might not be. His Los Angeles restaurant, Maude, received a coveted star in 2019, which resulted in Stone returning home to open Gwen with his brother. Away from the cameras, Curtis Stone has clearly illustrated his talent in the kitchen and is now one of the most famous chefs in Australia.
Sydney Unleashed is one of Australia's premier entertainment publications exploring the latest in lifestyle trends. From Sydney's finest restaurants, cafes and bars to the hottest in gadgets, products, and home entertainment, Sydney Unleashed is your one-stop lifestyle platform.