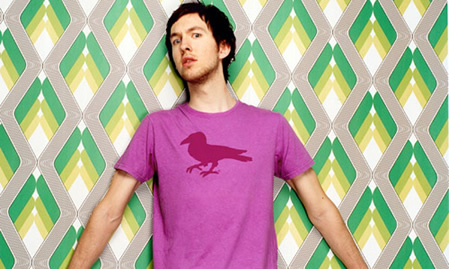 2008 Q&A with Calvin Harris
Sydney Unleashed is turning 11 in 2016 and we've started digging up the archives only to stumble upon some hidden gems in our vault. One you may have missed is our 2008 chat with a young Calvin Harris at a time when MySpace was all the rage in social media and people still purchased CDs. Having just released his debut album, I Created Disco, the now world's biggest DJ took five minutes out for a quick Q&A with Sydney Unleashed.
How did you get your start in the music industry?
I joined MySpace and added a man called Felix Howard who worked for EMI Publishing. He ended up signing me so I was very lucky.
Best part of the job?
Getting music out on CDs. Hearing songs I've done on the radio is nice too.
Worst part of the job?
Being asked the same question over and over again.
Any interesting experiences you can share?
No, I keep all the interesting stuff to myself.
Favourite CD of all time and why?
D'Angelo – 'Voodoo'. It's amazing.
Tell us about the best live show that you ever saw?
Common at Shepherds Bush Empire. He was break-dancing and everything.
Favourite bars/clubs/pubs to hang out in?
Anything that sells Kopperberg.
What advice would you give to someone looking at getting involved in the music industry?
Always finish songs you start.
Take us through a typical "day in the life of Calvin Harris".
There tends to be two typical days; either I'm in the studio and speaking to nobody all day, or I'm answering lots of questions over the phone or in different countries. It's all good fun though!
Any news or final comments?
'I Created Disco' – out now!
© Danny Canak
Sydney Unleashed is one of Australia's premier entertainment publications exploring the latest in lifestyle trends. From Sydney's finest restaurants, cafes and bars to the hottest in gadgets, products, and home entertainment, Sydney Unleashed is your one-stop lifestyle platform.