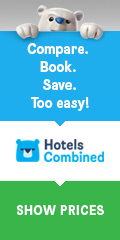 Music
2014 ARIA Nominations
The Australian Recording Industry Association (ARIA) have just announced the nominees in all categories for the upcoming 2014 ARIA Awards Connected By Telstra, which is to be held at The Star, Sydney on Wednesday, November 26, 2014.
ARIA Awards were presented to the recipients of three ARIA Artisan Award categories (Producer Of The Year, Engineer Of The Year and Best Cover Art) and four ARIA Fine Arts Awards categories (Best World Music Album, Best Jazz Album, Best Classical Album and Best Original Soundtrack/Cast/Show Album) at the Nominations Event – they became the first of many artists to be acknowledged by their peers for their creative contributions over the last 12 months.
Highlights of the ceremony included Chet Faker's album 'Built On Glass' scooping all three Artisan awards. This is the first time an artist has won all three Artisan Award categories since 2002 when Silverchair's 'Diorama' achieved the same feat. ARIA praises Joseph Tawadros for being the proud recipient of the Best World Album ARIA Award for the third year in a row after accepting an ARIA Award for his latest album 'Permission To Evaporate' at the 2014 ARIA Nominations Event. ARIA also congratulates ABC Music, who have a lot to celebrate today with their artists winning all four 2014 ARIA Fine Arts Awards.
This year has been remarkable for the success of Australian artists both here and around the world. Locally there have been eleven #1 Australian albums so far in 2014 with Australian artists holding the #1 spot on the ARIA Album chart for 19 out of 40 weeks. From newcomers like Chet Faker and Sheppard, to legends like INXS, Jimmy Barnes and our beloved Kylie Minogue, it's been a magnificent year to see a diverse range of musicians soar to the top of the charts.
Sydney group Justice Crew became the outright record holder for the most weeks at the top of the ARIA Singles Chart by an Australian act with 'Que Sera' spending nine weeks at #1, beating the record of eight weeks previously held jointly by Austen Tayshus's 'Australiana', Savage Garden's 'Truly, Madly, Deeply' and Gotye's 'Somebody That I Used To Know'.
Australia's musical influence around the world continues to grow – Iggy Azalea, 5 Seconds Of Summer and Sia have all topped the charts in several countries including the US Billboard Chart. Already 2014 has been the best year for Australian musicians in the US since 1981 and this was highlighted when Iggy Azalea joined The Beatles as the only act to rank at #1 and #2 simultaneously with their first two Hot 100 hits in the US.
AND THE NOMINEES ARE:
Album Of The Year
Chet Faker – Built On Glass (Future Classic)
Dan Sultan – Blackbird (Liberation Music)
Jessica Mauboy – Beautiful (Sony Music Entertainment Australia)
Sheppard – Bombs Away (Empire of Song/Chugg Music/MGM Distribution)
Sia – 1000 Forms of Fear (Inertia Recordings)
Best Adult Contemporary Album
Gossling  –  Harvest Of Gold (Dew Process)
Kate Miller – Heidke – O Vertigo! (Cooking Vinyl Australia)
Neil Finn & Paul Kelly – Goin' Your Way (EMI)
Nick Cave & The Bad Seeds – Live From KCRW (Kobalt Label Services)
Tina Arena – Reset (EMI)
Best Blues And Roots Album
Harry Hookey – Misdiagnosed (Essence Group)
John Butler Trio – Flesh & Blood (Jarrah Records/MGM)
Russell Morris – Van Diemen's Land (Fanfare Records/EMI)
The Audreys – 'Til My Tears Roll Away (ABC Music/UMA)
The Bamboos – Fever In The Road (Pacific Theatre/Inertia)
Best Children's Album
Alex Papps – Let's Put The Beat In Our Feet (ABC Music/UMA)
Ali McGregor – Ali McGregor's Jazzamatazz (ABC Music/UMA)
Jay Laga'aia – Christmas at Jay's Place (ABC Music/UMA)
Sam Moran – Play Along With Sam: We're Gonna Dance! (6 Degrees Records)
The Wiggles – Apples & Bananas (ABC Music/UMA)
Best Comedy Release
Buddy Goode – It's A Buddy Goode Christmas (ABC Music/UMA)
Franky Walnut – The Franky Walnut Reflective Drink Coaster (One Louder Recordings/Universal Music Australia)
Ja'mie – Learning To Be Me (ABC Music)
Ronny Chieng – The Ron Way (Century Entertainment)
The Beards – The Beard Album (Independent/MGM)
Best Country Album
Adam Brand – My Side Of The Street (ABC Music/UMA)
Emma Swift – Emma Swift (Laughing Outlaw/Inertia)
Kasey Chambers – Bittersweet (Essence Group)
Keith Urban – (FuseCapitol/EMI)
The McClymonts – Here's To You & I (Island Records Australia/Universal Music Australia)
Best Dance Release
Flume & Chet Faker – Drop The Game (Future Classic)
Nicky Night Time – Everybody Together (ONELOVE/Xelon)
Peking Duk feat. Nicole Millar – High (Vicious Bitch/Universal)
RUFUS – Sundream (Sweat It Out/Sony Music Entertainment Australia)
The Presets – No Fun (Modular/Universal)
Best Female Artist
Adalita – All Day Venus (Liberation Music)
Iggy Azalea – The New Classic (Virgin/Universal Music Australia)
Jessica Mauboy – Beautiful (Sony Music Entertainment Australia)
Kasey Chambers – Bittersweet (Essence Group)
Sia – 1000 Forms of Fear (Inertia Recordings)
Best Group
5 Seconds Of Summer – 5 Seconds Of Summer (EMI)
Hilltop Hoods – Walking Under Stars (Golden Era Records/Island Records Australia/Universal Music Australia)
RUFUS – Sundream (Sweat It Out/Sony Music Entertainment Australia)
Sheppard – Bombs Away (Empire of Song/Chugg Music)
Violent Soho – Saramona Said (I Oh You/Illusive/UMA)
Best Hard Rock/Heavy Metal Album
DZ Deathrays – Black Rat (I Oh You/Illusive/UMA)
High Tension – Death Beat (Cooking Vinyl Australia)
Shihad – FVEY (Warner Music NZ)
Sleepmakeswaves – Love Of Cartography (Bird's Robe Records/MGM)
The Amity Affliction – Let the Ocean Take Me (Roadrunner Records Inc)
Best Independent Release
Chet Faker – Built On Glass (Future Classic)
Dan Sultan – Blackbird (Liberation Music)
Sheppard – Bombs Away (Empire of Song/Chugg Music/MGM Distribution)
Vance Joy – Mess Is Mine (Liberation Music)
Violent Soho – Saramona Said (I Oh You/Illusive/UMA)
Best Male Artist
Chet Faker – Built On Glass (Future Classic)
Dan Sultan – Blackbird (Liberation Music)
Geoffrey Gurrumul Yunupingu – Gurrumul and the Sydney Symphony Orchestra: His Life And Music (ABC Music/UMA)
Guy Sebastian – Come Home With Me (Sony Music Entertainment Australia)
Vance Joy – Mess Is Mine (Liberation Music)
Best Pop Release
5 Seconds Of Summer – 5 Seconds Of Summer (EMI)
Andy Bull – Sea Of Approval (Island Records Australia/Universal Music Australia)
Justice Crew – Que Sera (Sony Music Entertainment Australia)
Sheppard – Bombs Away (Empire of Song/Chugg Music/MGM Distribution)
Sia – 1000 Forms of Fear (Inertia Recordings)
Best Rock Album
Angus & Julia Stone – Angus & Julia Stone (EMI)
Ball Park Music – Puddinghead (Stop Start Music)
Dan Sultan – Blackbird (Liberation Music)
Jimmy Barnes – 30:30 Hindsight (Liberation Music)
Kingswood – Microscopic Wars (Dew Process)
Best Urban Album
360 – Utopia (Forthwrite/EMI)
Hilltop Hoods – Walking Under Stars (Golden Era Records/(Island Records Australia/Universal Music Australia)
Iggy Azalea – The New Classic (Virgin/Universal Music Australia)
Illy – Cinematic (Warner Music Australia)
Thundamentals – So We Can Remember (Obese Records)
Breakthrough Artist
5 Seconds Of Summer – 5 Seconds Of Summer (Capitol/EMI)
Andy Bull – Sea Of Approval (Island Records Australia/Universal Music Australia)
Chet Faker – Built On Glass (Future Classic)
Iggy Azalea – The New Classic (Virgin/Universal Music Australia)
The Kite String Tangle – Vessel EP (Warner Music Australia)
Outstanding Digital Service
iTunes
JB Hi Fi Now
Spotify
Vevo
YouTube
PUBLICLY VOTED AWARDS:
Best Australian Live Act
Boy & Bear (Island Records Australia/Universal Music Australia)
Dan Sultan (Liberation Music)
John Butler Trio (Jarrah Records/MGM)
Keith Urban (EMI)
Melbourne SKA Orchestra (ABC Music/UMA)
RUFUS (Sony Music Entertainment Australia)
Tame Impala (Universal Music Australia)
The Preatures (Mercury Records Australia/Universal Music Australia)
The Presets (Modular/Universal)
Violent Soho (I Oh You/Illusive/UMA)
Best International Artist
Avicii – True (PM:AM/Universal Music Australia)
Beyonce – Beyonce (Columbia)
Coldplay – Ghost Stories (Parlophone)
Ed Sheeran – X (Atlantic UK)
Eminem – The Marshall Mathers LP2 (Interscope Geffen/Universal Music Australia)
Jason Derulo – Tattoos (Warner Bros US)
Katy Perry – Prism (EMI)
Lorde – Pure Heroine (Universal Music NZ/Universal Music Australia)
One Direction – Midnight Memories (Syco Music)
Pharrell Williams – G I R L (Columbia)
Best Video
Ben Young for John Butler Trio – Only One (Jarrah Records/MGM)
Charlie Ford for Courtney Barnett – Avant Gardener (Milk! Records/Inertia)
Dan Graetz for Violent Soho – Covered In Chrome (I Oh You/Illusive/UMA)
Sia Furler and Daniel Askill for Sia – Chandelier (Inertia Recordings)
Lawrence Lim for Jessica Mauboy – Never Be The Same (Sony Music Entertainment Australia)
Lawrence Lim for Justice Crew – Que Sera (Sony Music Entertainment Australia)
Renny Wijeyamohan for Busby Marou – My Second Mistake (Warner Music Australia)
Christian J Henrich & Nicholas Rabone for Bluejuice – SOS (Dew Process)
Toby & Pete for Chet Faker – Talk Is Cheap (Future Classic)
Toby Morris for Sheppard – Geronimo (Empire of Song/Chugg Music/MGM Distribution)
Song of the Year
5 Seconds of Summer – She Looks So Perfect (EMI)
Guy Sebastian – Like A Drum (Sony Music Entertainment Australia)
Havana Brown – Warrior (Island Records Australia/Universal Music Australia)
Iggy Azalea feat. Charli XCX – Fancy (Virgin/Universal Music Australia)
Joel Fletcher feat. Savage – Swing (Hustle Recordings/Ministry of Sound)
Justice Crew – Que Sera (Sony Music Entertainment Australia)
Nathaniel – You (DNA Songs/Sony Music Entertainment Australia)
Sheppard – Geronimo (Empire of Song/Chugg Music/MGM Distribution)
Sia – Chandelier (Inertia Recordings)
Taylor Henderson – Borrow My Heart (Sony Music Entertainment Australia)
FINE ARTS AWARDS | ANNOUNCED TUESDAY, OCTOBER 7, 2014:
Best Classical Album (7 finalists)
WINNER: Lior / Sydney Symphony Orchestra / Westlake – Compassion (ABC Classics/Universal Music Australia)
Australian World Orchestra / Zubin Mehta – Stravinsky Rite of Spring / Mahler Symphony No. 1 (ABC Classics/Universal Music Australia)
Emma Matthews / Tasmanian Symphony Orchestra / Marko Letonja – Mozart Arias (ABC Classics/UMA)
Joe Chindamo & Zoe Black – Dido's Lament (Mo'OzArt/The Planet Company)
Latitude 37 – Empires (ABC Classics/Universal Music Australia)
Andrew Macleod / Melbourne Symphony Orchestra / Benjamin Northey / Markus Stenz – Ades Polaris / Stanhope Piccolo Concerto (ABC Classics/Universal Music Australia)
Topology – Share House (Independent/MGM)
Best Jazz Album
WINNER: Paul Grabowsky Sextet – The Bitter Suite (ABC Jazz/UMA)
Andrea Keller Quartet with Strings – Wave Rider (Jazzhead/MGM)
Emma Pask – Season Of My Heart (Mercury Records Australia/Universal Music Australia)
Graeme Lyall, John Hoffman, Tony Gould, Ben Robertson, Tony Floyd – The Hunters & Pointers (Which Way Music/Fuse Group)
Vince Jones – The Monash Sessions (Jazzhead/MGM)
Best Original Soundtrack/Cast/Show Album
WINNER: Geoffrey Gurrumul Yunupingu / Sydney Symphony Orchestra –
Gurrumul: His Life And Music (ABC Music/UMA)
Glenn Shorrock & Brian Cadd – The Story of Sharky and The Caddman (FANFARE CLASSIC/EMI)
Katie Noonan – Fierce Hearts (Kin Music/Universal Music Australia)
Various Artists – triple j's One Night Stand (ABC Music/UMA)
Various Artists – Spirit Of Akasha (Warner Music Australia)
 
Best World Music Album
WINNER: Joseph Tawadros – Permission to Evaporate (ABC Music/UMA)
Astronomy Class – Mekong Delta Sunrise (Elefant Traks/Inertia Music)
Jane Rutter – Flute Spirit: Dreams and Improvisations (ABC Classics/UMA)
The Barons of Tang – Into The Mouths of Hungry Giants (Bird's Robe Records/MGM)
William Barton – Birdsong at Dusk (ABC Classics/UMA)
ARTISAN AWARDS | ANNOUNCED TUESDAY, OCTOBER 7, 2014:
Engineer of the Year (6 finalists)
WINNER: Eric J Dubowsky for Chet Faker – Built On Glass (Future Classic)
Dustin Tebbutt for Dustin Tebbutt – Bones EP (Eleven: a music company Pty Ltd/UMA)
Paul McKercher for Andy Bull – Sea Of Approval (Island Records Australia/Universal Music Australia)
Matthew Lambert and Barry Francis for Hilltop Hoods – Walking Under Stars (Golden Era Records/Island Records Australia/Universal Music Australia)
Nicholas Wilson and Dann Hume for Sticky Fingers – Land Of Pleasure (Sureshaker/MGM)
Virginia Read for Simon Tedeschi, James Morrison, Sarah McKenzie – Gershwin: Take Two (ABC Jazz/UMA)
Producer Of The Year
WINNER: Nicholas Murphy for Chet Faker – Built On Glass (Future Classic)
Alex JL Hiew and SLUMS for Troye Sivan – TRXYE (EMI)
Dann Hume for Sticky Fingers – Land Of Pleasure (Sureshaker/MGM)
John Castle and Josh Pyke for Josh Pyke – The Beginning and the End of Everything (Ivy League Records)
Stuart Stuart for Sheppard – Bombs Away (Empire of Song/Chugg Music/MGM Distribution)
Best Cover Art
WINNER: Tin & Ed for Chet Faker – Built On Glass (Future Classic)
Angus & Julia Stone for Angus & Julia Stone – Angus & Julia Stone (EMI)
Celeste Potter for DZ Deathrays – Black Rat (I Oh You/Illusive/UMA)
Sia for Sia – 1000 Forms of Fear (Inertia Recordings)
The Leonard Brothers for 360 – Utopia (Forthwrite/EMI)