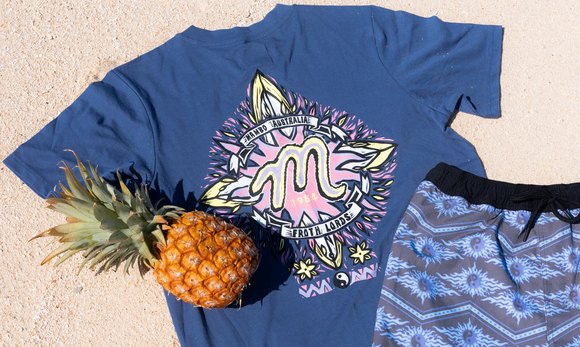 Father's Day is just around the corner and we're making gifting easy for you this year with our ultimate Father's Day Gift Guide. Check out some of these great gift ideas to make dad's day.
Mambo Gifts
This Father's Day, Mambo Australia has the range to satisfy every kind of dad in our lives – from the stylish, to the dad-on-the-go and beach lover. Pocket-money friendly highlights under $30 include the Mambo Men's King Sea Legs Yew-Topia Tee (RRP: $25.00), Mambo Men's Froth Lords Tee (RRP: $20.00), Mambo Men's Logo Pool Slides (RRP: $15.00) and Mambo Cyan Sunglasses (RRP: $29.95) for the stylish dad. Best gifts under $50 for the dad-on-the-go include the Mambo Rolling Duffle Bag (RRP: $49.00) and the awesome Mambo Men's Digital Analogue Watch (RRP: $39.00) which features multiple interfaces, a stopwatch function, extra analogue function and sporty design. All products are available exclusively at Big W, in-store nationwide and online. Also from Mambo is the Mambo Surf De Luxe brand – the nostalgic throwback every Aussie dad has been waiting for. Whether your dad is the 'style-inclined', a sucker for a loud shirt at any family occasion, the arty or muso, on the go or keen to tap back into the nostalgia of a surf-retro aesthetic, Mambo Surf De Luxe has the gift this Father's Day to satisfy every kind of dad. Highlights this year include the Reg Mombassa 'Aussie Jesus' Loud Shirt (RRP: $149.99), Farting Dog Licking Cap (RRP: $24.99), Farting Dog Oversized T-Shirt (RRP: $59.99) and the Jim Mitchell 'Lady Luck' Hoodie. All Mambo Surf De Luxe products are available via mambosurfdeluxe.com.au and THE ICONIC. 
Pulse Series 2 Electric Toothbrush
Give dad's teeth the gift of a more complete clean with the Pulse Series 2 Electric Toothbrush. It utilises sonic technology and pairs with the Colgate Connect app to track how long, often and well you brush, with position detection technology. The Bluetooth connected brush has three modes you can choose from including Gentle, Daily or Deep Clean and a pressure sensor with a red light indicating when to lighten your brushing style. Other great features include its 2 Minute Timer with Quad Pacer, Smile Light, Smart Sonic Technology, Slim Design Charger, 14 Day Battery Life and a sleek Travel Case that lets you bring your brush on the go. Available in black or red, with Sensitive & Deep Clean or Whitening & Deep Clean brush heads. Available at Coles, Woolworths, Amazon and Chemist Warehouse (RRP $130).
Top Alcohol Options
A bottle of his favourite drink will make the perfect gift option this year. For the whisky lover, the Glen Moray 12YO Single Malt Scotch Whisky is a great choice. A whisky with a long heritage, it beautifully balances vanilla and berried notes. Distilled on the banks of the River Lossie, this single malt is entirely aged in carefully selected American oak casks to bring out its traditional Speyside character. Boasts flavours of toasted oak, intense dark fruits and creamy toasted vanilla and available from Dan Murphy's (RRP $65.99). For the tequila fan, you cannot go past the rich and full-bodied taste of Sierra Antiguo Añejo Tequila. Aged in oak barrels for up to two years, it showcases a warm golden colour, exquisite agave flavours, and delightful notes of vanilla, pepper, and orange. Crafted with 100% hand-picked Blue Weber Agave and matured in old bourbon oak casks, this tequila is perfect for sipping or crafting Margarita cocktails. For the gin-loving dad, Tulchan Gin is a light style London Dry gin made with precision and craft distilling that he'll just love. A small batch run handcrafted in copper pot stills with the precise weighing of the botanicals ensure consistency and a fresh botanical flavour. Tulchan Gin's roots are the botanical flora of the estate and the unmatched distilling heritage of Speyside, home of the finest Scotch whiskies, making it an exceptional and rare spirit – a gin from whisky country. If your dad prefers his wine, then you can't go wrong with Rewild Red Blend. Full sweet red and black berry characters with firm tannins lead into a soft balanced palate. Sustainably made with minimal intervention, Rewild varietals are a tribute to their home in the Southern Murray Darling and the grapes that grow there. Fresh, vibrant, and easy-drinking, each bottle does good – and tastes even better.
Light Up With Energizer
With Dad, sometimes it can be a challenge when it comes to gifting, so this year get him something useful, reliable and sure to light up his year. This Father's Day, mix it up with Energizer battery products, powered by Energizer MAX and MAX PLUS, now 100% and 200% longer lasting. For the outdoorsy Dad who loves fishing, hiking and camping with the kids, check out an Energizer Vision Headlight – who doesn't love a headtorch! Or get him something sturdy like the Energizer 1500lm Metal Vision HD LED Torch. For the Dad who is always prepared, how about the Energizer Vision HD Metal Handheld Torch, ideal for keeping in the glovebox in case of a roadside emergency or spontaneous adventure. Or go even bigger with the Energizer 500lm Performance Metal Torch¸ a solid high power torch, always handy to have at home. And for the Grandad in your life, who can't fully master the phone torch, the Energizer Compact LED Metal Handheld Torch is a great option. It's small yet powerful, perfect to take anywhere, even clipped to your keys. All these products, along with Energizer MAX and Energizer MAX PLUS batteries, can be purchased at your local Big W or Bunnings Warehouse.
Ugg Express
Gift Dad comfort and style this Father's Day with Ugg Express! From cosy slippers to stylish boots, Ugg Express offers top-quality craftsmanship and luxurious shoes that will keep Dad feeling pampered and fashionable. Nothing beats a classic Ugg boot, and now, this wardrobe staple is available in large sizes (men's 12 and up)! Pairing perfectly with a pair of jeans, the Australian Shepherd Classic Ugg has a water-resistant surface and a non-slip EVA sole. Available in Chestnut, Chocolate, Grey, or Black. Up the style factor with the Australian Shepherd Dino Ugg Moccasin that'll add a touch of flair and sophistication to any outfit. Available in Chestnut or Chocolate.
American Crew
With their premium grooming essentials, American Crew is the ultimate gift idea for Father's Day with everything Dad needs from head to toe. The 3-in-1, all-in-one shampoo, conditioner and body wash, is the perfect convenient product for Dads looking for a quick and efficient beauty routine, cleansing and conditioning both the hair and skin. The Moisturizing Shave Cream is great for Dads prone to shaving irritation. Infused with avocado oil and aloe, this shaving cream protects dry and sensitive skin. To keep Dad's skin looking fresh and hydrated post-shave, the All-in-one Face Balm with SPF 15 soothes and moisturises for a healthy appearance. The last thing Dad needs is to style his hair. Get in Dad's good books this Father's Day with American Crew's new, international best-selling puck, the Whip. This easy-to-use styling product has an airy weightless formula that provides a strong, pliable hold in minutes.
BlueAnt X3i
For the music-loving dad, surprise him with a BlueAnt X3i portable speaker. With booming audio output tuned by studio engineers, enhanced clarity with sharper acoustic properties and powerful chest-thumping bass, the X3i delivers deep rich lows with a dynamic and room-filling soundstage. An update of the original X3, the BlueAnt X3i brings with it years of additional engineering tweaks and a sleek new design featuring BlueAnt's patented Shimmerweave fabric and a new, sturdier speaker base. It also comes in three colours: Crimson Red, Ocean Blue and Slate Black, ensuring customers can pick the speaker that best fits their aesthetic. The result is a premium speaker experience that belies its price. With improved audio across the board, at all levels, it features Grammy award winning DSP software along with patented psycho-acoustic bass extension to hit those deep, richer lows that people have come to expect from BlueAnt's speakers. It features crystal clear high-frequency enhancement, a surgically precise paragraphic equaliser and sophisticated dynamics compensation for increased volume without artefacts. It sports intelligent volume stabilisers for smooth output levels, and customised equalisation. The end result is that the X3i thrives at max volume, with no distortion, while maintaining crystal-clear clarity at lower volumes. At $249, the X3i offers the best bang and bass in its class of premium speakers. It is available nationally in select Telstra stores, and also direct from the BlueAnt website.

Sally Hillman Gifts
This Father's Day, celebrate the special man in your life with an exquisite touch of luxury. Sally Hillman, renowned for curating unparalleled experiences, presents an opulent collection of champagne gift sets and hampers that redefine gifting. Each meticulously crafted hamper encapsulates the essence of celebration, featuring boutique grower champagnes and artisanal Lehmann glassware designed in France. The Gin & Glassware Gift Set is a top-notch option for Father's Day and is perfectly designed to please all martini enthusiasts! This beautifully wrapped and presented gin & glassware gift set includes: Animus Distillery Sample Pack: 100mL Macedon Dry Gin, 100mL Ambrosian Gin & 100mL Arboretum Gin; a box of 6, machine-made Lehmann Glass Bar & Lounge Londres Coupe 22cL; and a Sally Hillman polishing cloth ($255.00). For the whisky lover, look no further than the Whisky & Glassware Gift Set ($298.00). This beautifully wrapped and presented set includes a Wolfburn Single Malt Scotch Whisky 'Langskip' 700ml, a gift box of 2, handmade Lehmann Glass Bar & Lounge Tokyo glass, Koko Black 'Koko's Marbles' – Salted Caramel Milk Chocolate, a deck of cards in a golf-inspired design that will delight every golfer and giftwrapping. Or help dad add to his bar and lounge collection by getting him the Lehmann Bar & Lounge Londres 22cl – the perfect coupe for serving up all your favourite cocktails in style. With its wide, flowing rim and elegant, textured curves, Londres is a classic coupe with a modern twist, designed to inspire creativity, capture imagination and enrich all cocktail experiences. Durable in use and ethereal to hold, present your favourite drink on this dreamy, sky-high pedestal, garnish with flair and serve to delight. Sold as a box of 6 ($155.00).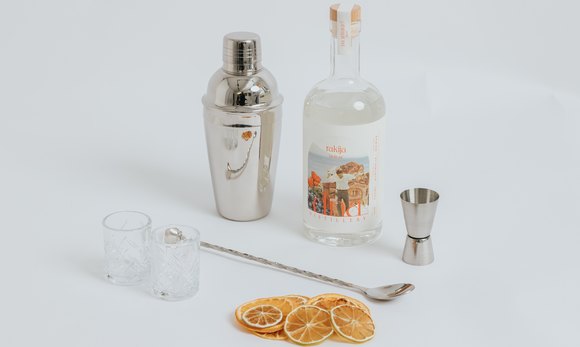 DNA Distillery
For something truly unique, a bottle of rakija might just make dad's day. This widely popular drink in the Balkans hasn't always been easy to find locally, until now. When their family moved to Australia, the founders of DNA Distillery brought their grandfather's beloved drink with them and they would share it with friends, slip it to the neighbours, and sneak a few sips when their grandmother wasn't looking. Now they've taken grandpa's recipe and upped the game by launching DNA Distillery to share with the rest of the country. Rakija is made to be sipped slowly; savoured in the moments between conversation and laughter, a drink of joy, and for cheersing with friends and family. DNA Distillery Rakija is made from using Australian-grown fruits and double distilled in small batches to provide you with a delicious beverage you can also enjoy with your family and friends no matter where you are. DNA Distillery Rakija is available in three variants – Classic Rakija, Gold Rakija, and Pear Rakija – retailing for $79.00 through the DNA Distillery website.
Best Tech Gifts
For the tech-loving dad, a top option this year is the Nanoleaf Lines Starter Kit. Nanoleaf Lines are smart backlit LED light bars that deliver stunning RGB illumination in a never-before-seen modular form factor. Ultra-lightweight light lines connect together at 60-degree angle increments to create intricate geometric designs on your wall. Two colour zones per bar allow for complete customisation of over 16M colours and dynamic lighting animations that flow across your entire layout. Perfect for creating an ultramodern look in the living room, desk area, battle station, or bedroom as both ambience and art. Available from JB Hi-Fi, Officeworks and Bunnings. Or upgrade dad to next-gen charging with the Satechi 100W USB-C PD Compact GaN Charger, featuring powerful Gallium nitride (GaN) technology for a noticeably faster, more efficient charge. Equipped with dual USB-C PD ports and a USB-A port, the charger consolidates three adapters and intelligently adjusts its power output according to its connected devices – up to 100W. For the driver dad, get him the Satechi Magnetic Wireless Car Charger which will allow him to power wirelessly and navigate hands-free. Twelve South also have some great tech options this year including the AirFly Pro – a wireless headphone adapter that lets you use your wireless headphones or earbuds in places that only have a headphone jack – like airplanes and treadmills. Plug this tiny transmitter into a headphone jack to listen to in-flight movies or the TVs at the gym. Available from JB Hi-Fi & Officeworks. Or get dad a Twelve South DeskPad – a vegan leather desk mat created for the detail-obsessed. DeskPad transforms any hard desk into a comfortable warm cushion for your wrists with extra width for extended keyboards and your favorite pointing device. Dress up your desk and elevate its comfort. Available in Dove Grey and Black.
Medifit
Rugby Union legends turned entrepreneurs George Gregan and Matt Dixon recently co-founded a new product range called Medifit which is designed to help Aussies build up their strength, flexibility and mobility from home so that they can "age actively". The range includes power tubes, power bands, foam rollers, facia balls and more. A top pick for dad is the Restore Roller – a soft roller that provides myofascial release in the upper and lower body and may assist in reducing poor flexibility. It can help release tight, sore muscles and improve overall mobility and can also be used to effectively warm up or warm down before or after a workout. Features Premium high-density EVA foam material that is built to withstand repetitive use without losing its shape, is portable and lightweight and is great for gently releasing muscle tension and promoting healthy joint movement (RRP $49.99).
Step One
Update your partner's underwear drawer with a pack of luxurious Step One Boxer Briefs or Trucks this Father's Day. Made from organic bamboo viscose and packed full of innovative features, he won't even know he's wearing any underwear! They are that comfortable. Features a 3D Comfort Pouch (a hidden piece of elastic around the pouch to surround you perfectly and keep everything in place), UltraGlyde™ (ride up resistant panels prevent leg ride), Super Soft Bamboo Viscose (wicks away moisture, produced in a close-loop system), 95% viscose made from bamboo, 5% spandex and First Pair Guarantee – Love them or they're FREE. Pick up a three-pack for $96 at https://stepone.life/products/.
For The Chocolate Lover
Celebrate Dad the deluxe way this Father's Day and create new memories with Cadbury Australia's latest additions to its classic chocolate coated nuts range. Introducing Cadbury Milk Chocolate Deluxe Almonds and Cadbury Milk Chocolate Deluxe Hazelnuts, the perfect gift to share and celebrate the father figure in your life! A unique addition to the range, the new offering features whole roasted nuts coated in a delicate layer of Cadbury milk chocolate and finely coated with rich cocoa powder, elevating the gifting experience. Available nationwide at all leading retailers for RRP $10.00. For the dad that enjoys the delicious and iconic Toblerone Milk Chocolate Bar with Honey & Almond Nougat, you can get him the limited edition 'Fathers Day Sleeve'. This one brings together Dad's favourite luxury chocolate in a unique sleeve, all wrapped up in one, making Toblerone the perfect gift for all father figures this Father's Day. Now available nationwide across all leading retailers for RRP $12.00. 
For The Trendy & Sporty Dad
It's time to decide what to get your dad to keep him trendy and sporty for another year. ASICS and Oakley have some fantastic products from trendy sportstyle sneakers, performance wear to versatile eyewear that any and every dad would love. Highlights from ASICS include the GEL-NIMBUS 25 – the most cushioned GEL-NIMBUS to date, providing dynamic comfort for the duration of your run to help your dad run further, longer and with greater support ($260); the ASICS EX89 – the ultimate fashionable shoe to make a statement while walking around in comfort ($180); and the outstanding P.E NATION X ASICS HOODIE – the ideal oversized hoodie for your warm-up or to style as a part of an everyday look. Made with heavyweight cotton blend brushed fleece for ultimate comfort in any situation ($179). For the sunnies-loving dad, you've got to get him the Oakley Hydra – the ultimate speedy sunglasses that tap into the best of Aussie surf culture. The Prizm Lens Technology enhances colour and contrast to maximise dad's daily adventures ($232). Other top options include the sporty and sleek Oakley Radar EV Path – the ultimate performance and day-to-day sunglass ($288) and the modernised Oakley Heliostat – a classic eyewear choice with contemporary restyling ($260).
For The Audio-Loving Dad
JBL have just introduced their new True Wireless headphone range that would suit any dad. Affordable options include the WAVE SERIES (RRP $89.95) and the TUNE SERIES (Bud, Beam & Flex) which feature Active Noise Cancelling with Smart Ambient technologies to allow listeners to control the amount of outside noise they want to allow in without removing the earbuds. They also support multi-point connection so users can seamlessly switch between Bluetooth devices as well as talk to their native voice assistants. Hands-free calling is simple with user-controlled sound on the earcup or in-line buttons, and crystal-clear audio from built in mics (RRP $149.95). For a more premium option, you cannot go past the LIVE SERIES (Pro 2, Free 2, & Flex). The successful JBL LIVE PRO 2 are a standout as is the brand new JBL LIVE FREE 2 which are engineered with 10mm dynamic drivers powered by JBL Signature Sound with up to 35 hours of total playback time. The IPX5 splashproof and waterproof rating are a great fit for a variety of activities in and outdoors. These headphones also offer True Adaptive Noise Cancelling with smart ambient, all-access touch control or use via the dedicated JBL app, noise and wind-isolation technology for perfect calls, and hands-free voice control to bring effortless connection and audio. For all-day comfort and high-fidelity listening on the go, you also can't go wrong with the JBL LIVE FLEX. These IP54-certified dustproof and waterproof headphones are an ideal audio companion for work, rest, or play. Tune out noise and distractions and make crystal-clear calls anywhere, all while immersing yourself in JBL Spatial Audio. And since nobody has time for flat batteries, up to 40 hours of playtime and Qi wireless charging keep you moving at the speed of life (RRP $199.95). 
Cubo Ai Plus
Let new dads enjoy peace of mind with the Cubo Ai Plus – the World's Smartest Baby Monitor. This beautifully designed, award-winning baby monitor uses AI technology to proactively warn parents of dangerous situations in real-time and sends safety alerts and updates straight to your smartphone. Developed by tech parents and a Paediatrician, Cubo Ai uses proprietary AI technology to detect events such as a covered face, crying, rolling over, and little ones crawling/walking into danger zones, so that the parent can step in when their baby needs them most. In addition to this, the smart AI also captures a baby's cutest moments, so you and your loved ones will never miss a milestone or precious first moment again. The family sharing feature also allows those closest to you to see your little ones grow. Other great features include the Sony Night Vision Image Sensor rendering a high-quality video stream, Sleep Analytics providing a comprehensive sleep report each morning, 18 Hour Video Playback, Camera Disconnect Alerts, Built in Lullabies and 2-way audio to soothe your baby from wherever you are. You can pick up the Cubo Ai Plus Wall Mount Set (RRP $329) which includes a wall mount with added sturdiness or the Cubo Ai Plus 3-Stand Set (RRP $499) which includes three stand options built to transition from baby camera to toddler camera with mobility. Available via the Cubo Ai website and Amazon AU.
Rip Curl
Treat dad with the latest Rip Curl collection and surf hardware. Give him the gift of adventure with Rip Curl's Search GPS 2 Watch (RRP: $499.99) designed to enhance his surfing experience. This time-teller will withstand the heaviest wipe-outs and will allow him to track the swell, wind, tide and much more. You can also help him enjoy a hassle-free beach day with the functional and practical Surf Series Packable Towel (RRP: $59.99) or you can get him the Classic Short Ugg Boot (RRP: $179.99) which will be perfect for treating your dad's feet to ultimate comfort and style. Or make a statement in the lineup with the Mirage Illusion 20″ Boardshorts (RRP $89.99). These are equipped with a DWR water repellent treatment and feature a four-way stretch fabric for optimal mobility. With quick dry-properties, they will keep dad comfortable and ready to ride the waves. All products are available from https://www.ripcurl.com/au/.
NON
This Father's Day, no more socks and no more cups. Get him NON – THE COFFEE AFICIONADO PACK (RRP $45.00). This limited edition coffee aficionado set is specially curated to offer a unique sensory experience for dads with a refined palate and a spirit of exploration. This set, created by Proud Mary and NON, includes the innovative NON7 Stewed Cherry & Coffee drink, which delivers the taste of high-quality coffee in an exciting new way. Give your dad a  unique coffee experience this Father's Day with this one-of-a-kind gift. Available for purchase via NON.
Crossray Gifts
A chef is only as good as their tools, and the CROSSRAY BBQ Tool Set is an essential for gourmet grilling. Perfect for dad, this premium set which includes a tong, spatula and cleaning brush, is designed with high-quality materials to optimise your grilling experience. With extra-long handles, the tools are an extension of yourself, meaning you'll never have to slave over the grill, and clean-up is as easy as throwing them in the dishwasher ($79.95). For the dad who's serious about his steak, the CROSSRAY 4-burner Gas BBQ is essential for any self-respecting dad's deck set-up in Spring and Summer. Four ceramic infrared burners ensure even cooking at a high heat across the grill surface, including the upper-level cooking shelf ($2,199). If your dad is the king of entertaining, the CROSSRAY 4B-S Series Outdoor Kitchen is the perfect way to complete his outdoor room, just in time for a social summer season. Complete with a built-in 4-burner infrared BBQ and sintered stone benchtops, this customisable kitchen set-up is essential for outdoor food prep so that there's no need to slave over the stove indoors in the heat of Summer. Its in-built sink and fridge options make food storage and clean-up a breeze, so you're never too far from the party ($4,299 – $5,599).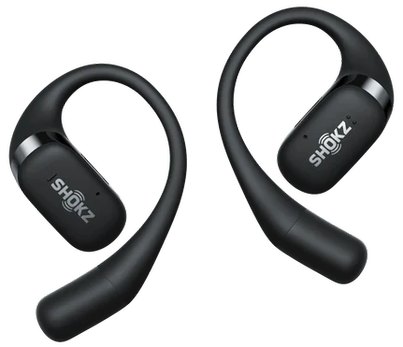 Shokz Headphones
For the audiophile dad, get him some Shokz Headphones. Top models include the OpenFit and OpenRun Pro which feature Bone Conduction technology using an Open-Ear Design which ensures users remain connected to the world around them. With premium audio quality, OpenBass™ technology delivers a low-frequency enhancement algorithm that directly transmits low-frequency vibrations to the ear, which provides a rich and natural listening experience under any volume. Ultra comfortable and secure design allows users to confidently walk, run, and even jump, knowing that the earbuds will stay in place. Shokz has also introduced DirectPitch™ technology exclusively for OpenFit. Shokz OpenFit comes in two colours – black and beige – and is available to purchase for $289. For premium sound quality, get him Shokz OpenRun Pro – their most elite model of sports headphones. Available in four colours – black, beige, blue and pink – you can pick these up for $269.
Withings ScanWatch
For the health-conscious dad, you can get him a Withings ScanWatch – the world's most advanced health wearable. ScanWatch is the first hybrid smartwatch to continuously scan vital parameters to detect heart health conditions and help improve overall fitness. Developed with professionals from world-renowned institutions, it features: Proactive Health Tracking; 24/7 Heart Scanning; On Demand Electrocardiogram; Breathing Disturbances Detection; Oximeter on Your Wrist; Beyond Basic Activity Tracking; Advanced Sleep Analysis; Durable Design with Unsurpassed Battery Life; Water Resistant to 50m; and offers Essential Info at A Glance with Medical Data in Hand. Works with Apple Heath, Google Fit, Strava and 100+ top health & fitness apps. Currently on sale at JB Hi-Fi for $399.
Mountain Designs Gifts
For the low-key, minimalistic explorer dad, get him the Men's Advance 600 Down Jacket. This simple, streamline design is exceptionally lightweight and comfortable, while also maintaining your warmth with its 600 fill power duck down insulation, funnel collar and elasticated cuffs. It is wind resistant, has a Durable Water Repellent (DWR) finish, and packs away easily into its left-side hand pocket, making it a convenient outer layer for easy day hikes, travel or just everyday wear. Get it here. For the dad that enjoys an overnight weekender, get him the Daybreaker 35L Duffle. The large main compartment offers a generous 35-litre packing capacity, while the internal zippered pocket secures your valuables. On the outside, you can stuff quick-grab items in the end pockets, one fully zippered and one a simple slip pouch. Made from 100% cotton canvas for soft yet durable wear, it keeps you travelling light on any of your last-minute excursions, from out-of-town getaways to quick mid-week gym jaunts. Available here.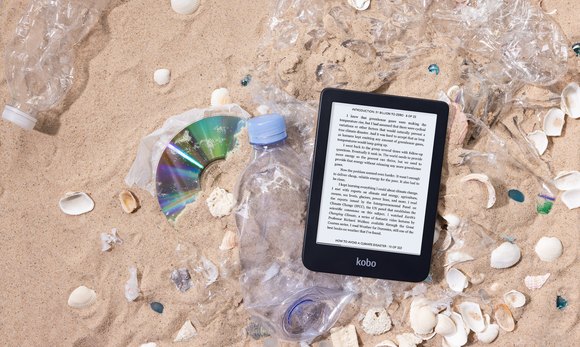 For the book lover
For a dad that's constantly on-the-go, the Kobo Clara 2E is the perfect gift. It's waterproof, can carry up to 12,000 eBooks with 16GB of storage and has weeks of battery life, plus has both audiobook and ebook compatibility. You can take this little 6″ device camping, to the beach or on a road trip. It's also Kobo's first eReader made with ocean-bound and recycled plastic. Allow dad to get lost in his latest read on an upgraded 6" HD E Ink Carta 1200 touchscreen with Dark Mode and ComfortLight PRO. Read at night without affecting your sleep quality with blue light reduction. Make the better choice with Kobo Clara 2E, a more eco-conscious eReader. Get it for $229.95 and add a Sleep Cover for $44.95. Available from here.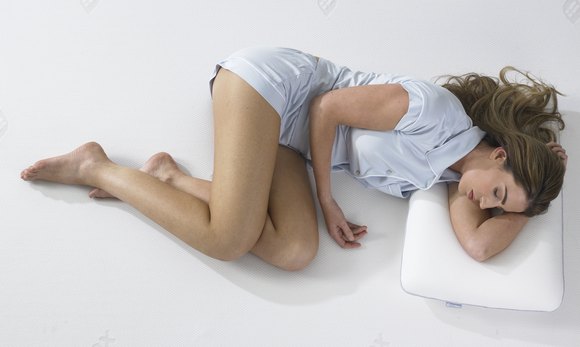 Ergoflex
Give Dad the gift of sleep this Father's Day with an Ergoflex Memory Foam Pillow. Renowned for alleviating neck pain, the Ergoflex memory foam pillow delivers perfect ergonomic posture support for your head and neck. It shapes around you for immediate pressure-relief and instant comfort that lasts the entire night, every night. Featuring the same high-density visco-elastic memory foam used in the Ergoflex 5G mattress, it works by gently shaping to your neck and head providing just the right amount of comfort and support, while avoiding the 'sinking feeling' of softer, low-density alternatives. It has a luxurious TENCEL cover featuring all-natural material with a cellular fibre construction that delivers high-performance breathability and comfort. The Ergoflex Memory Foam Pillow is the perfect gift for dad and you can pick it up at ergoflex.com.au.
Sydney Unleashed is one of Australia's premier entertainment publications exploring the latest in lifestyle trends. From Sydney's finest restaurants, cafes and bars to the hottest in gadgets, products, and home entertainment, Sydney Unleashed is your one-stop lifestyle platform.