Solerno Celebrates The Blood Orange Season
This spring, proudly Sicilian drink Solerno is celebrating the blood orange season with – 'Celebrazione dell'Arancia Rossa'. This immersive Sicilian experience will showcase the world's first blood orange liqueur and will be held at Sydney Italian restaurant, Capriccio Osteria, from October 18th to November 18th 2017.
Throughout this period, patrons will have the chance to indulge in five specialised cocktail offerings that highlight the taste and versatility of Solerno and Redbelly Citrus blood oranges. These delicious cocktails have been perfectly crafted to complement the seasonal menu created by Head Chef, Nicole Bampton.
Signature cocktails include the Solerno Serata – a combination of ruby red grapefruit juice, bitters and soda, The Sicilian 75– a mix of freshly squeezed lemon and blood orange juice topped with Prosecco and Solernoni – a Solerno twist on the Italian classic Negroni.
Patrons will be transported to Sicily when they step into the intimate venue of Capriccio Osteria. The real treasure is in its Tuscan style courtyard, allowing patrons to enjoy the pleasurable spring weather while they dine.
Solerno Brand Ambassador Evonne Eadie says, "Capriccio Osteria was the obvious choice as it's renowned for its quality produce and flavour combinations. These attributes mirror the Solerno brand, with the blood oranges being hand-picked in Sicily at their peak of the season and the careful infusion of these with lemons to create the perfectly complex and intense liqueur".
Head Chef at Capriccio Osteria, Nicole Bampton adds, "Throughout my years of experience with the Italian cuisine, I have thoroughly enjoyed working with blood oranges, which is why I am so excited for this collaboration. Due to the versatility of blood oranges, they can be paired with almost any food; however I recommend black olives, scallops and fish".
To experience this delicious and zesty combination, the full details are below.
WHEN: Wednesday October 18th – Sunday November 19th 2017
WHERE: Capriccio Osteria – 159 Norton Street Leichardt NSW 2040
HOW: To make a booking (not essential), call Capriccio Osteria at (02) 9572 7607
Solerno is the world's first blood-orange liqueur. It is made from real, Sanguinello blood oranges that are hand-picked in Sicily at the peak of their season. It creates an intense, rich blood orange taste that is bursting with zesty flavour. Most ranges available from all good liquor stores.
For more information, visit http://www.solernoliqueur.com/ or http://www.williamgrant.com/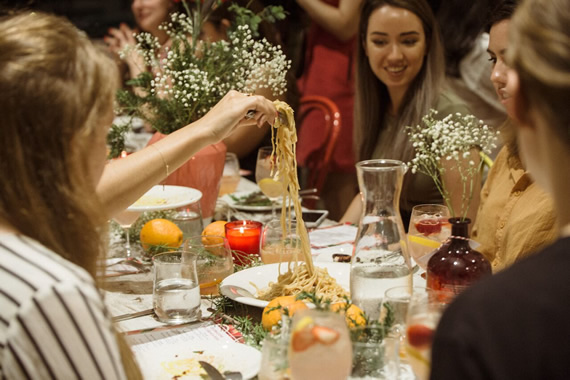 Sydney Unleashed is one of Australia's premier entertainment publications exploring the latest in lifestyle trends. From Sydney's finest restaurants, cafes and bars to the hottest in gadgets, products, and home entertainment, Sydney Unleashed is your one-stop lifestyle platform.