Traveling to Australia? Here Are Some Fun Things You Can Do
Australia has a lot to offer to its tourists. From incredible beaches, lively cities, diverse culture, unique wildlife to lush national parks. There are also countless fun activities to engage in when traveling to Australia – skydiving, watching whales, snorkeling, sandboarding, among others.
Here are some of Australia's must-do activities.
1. Snorkeling in the Great Barrier Reef
The great barrier reef is over 2,300 km, larger than the Great China Wall, and among the world's seven wonders. It is also the earth's only living thing that can be seen from space.
Australia's great barrier reef is considered one of the world's most diverse ocean habitats, with more than 2900 reefs. It contains more than 4000 different types of mollusks, over 1500 fish species, and hundreds of whales, turtles, sharks, and dolphins.
There are many activities visitors can engage in while at the Great Barrier Reef. Tourists may enjoy watching whales, scuba diving, bare boats, snorkeling, cruise ship tours, aircraft or helicopter tours, and so on.
2. Gel Blasting
Gel blasting is one of Australia's fastest-growing sports activities. The sport involves using a gel ball blaster, a plastic gun model that shoots tiny gel balls. There are various places where visitors can shop gel blasters in Australia, and you can get rifles, pistols, and gel blaster parts. The gel blasters are operated by a battery and are powered by springs. Gel blasting doesn't restrict players to a particular age. This means visitors can freely enjoy the game with their children and younger siblings. However, players are recommended to have the appropriate protective gear for safety
3. Enjoying Australia's Warm Beaches
Australia has more than 10,000 beautiful beaches where tourists can visit and explore. Visitors can opt to swim, surf, snorkel, or just lay in their favorite sandy beaches to catch a breeze. Tourists should also not forget to arm themselves with extra towels, sunglasses, and sunscreen to help them cope with the warm weather.
4. Hiking in the Blue Mountains
The blue mountains are called so because of the natural blue haze created by the vast eucalypt forests. The forest trees produce oil droplets that mix with water vapor and sunlight, producing blue. The Blue Mountains are located on the western side of Sydney.
Visitors can enjoy the Blue Mountains view from cliff-top lookouts. They can also explore the national parks, valleys, waterfalls, and rugged sandstone. Or discover underground rivers and limestone crystals. What's more, tourists can learn about the Aboriginal heritage that is ancient to the region.
5. Sandboarding in Dunes
Sandboarding is one of the most enjoyable activities of experiencing dunes. In Australia, visitors can find some of the largest dunes in New South Wales, in the Southern Hemisphere. Here, tourists can book a sandboarding tour that provides the right gear and then enjoy their day boarding down the dunes.
6. Visit Pink Lake
Lake Hillier, or the pink lake, is located in Australia's Middle Island. The saltwater lake has no affluents and is about 600 metres wide. Dense vegetation consisting mainly of eucalyptus trees and sand surround the lake.
The pink lake is one of the prettiest landscapes in Australia. The pink color is caused by microbes (algae) living in the lake that release a pigment that colors the lake.
Visitors can take on numerous fun activities in Lake Hillier. For example, cycling, horse riding, 4WD driving, or kayaking.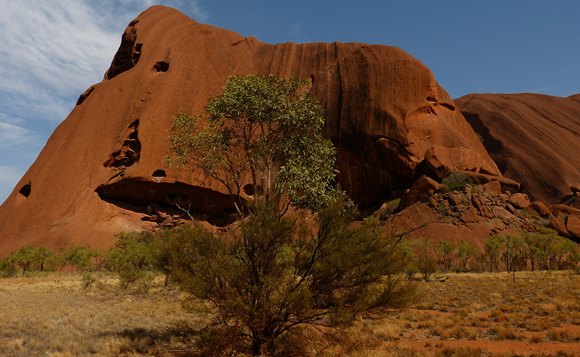 7. Visiting Uluru
Uluru is the world's largest sandstone formation and Australia's most natural icon. It is also called Ayers Rock and is located in the Northern Territory in Outback, near Alice Springs town.
The enormous red stone provides a beautiful and awe-inspiring environment to visitors. Tourists can participate in different fun activities at Uluru like rock art, taking a walk at the Uluru-Kata Tjuta National Park, watching birds, sunrise, and sunset.
When it comes to visiting Australia, there are many fun things to engage in, and there is something for everyone. Vacationing here can be as energetic or relaxed as the visitor prefers. Australia's suntanned beauty stands out, from snorkeling in the Great Barrier Reef to visiting the pink lake.
Sydney Unleashed is one of Australia's premier entertainment publications exploring the latest in lifestyle trends. From Sydney's finest restaurants, cafes and bars to the hottest in gadgets, products, and home entertainment, Sydney Unleashed is your one-stop lifestyle platform.