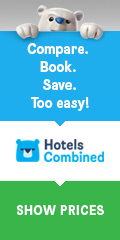 Products
100 Free Designer Frames & Lenses at Vision Direct
VisionDirect.com.au (Vision Direct), Australia's leading designer eyewear e-retailer has officially opened the doors to Sydney's first Vision Direct Optical Centre, on George Street. To celebrate, it is giving away 100 Free premium acetate frames and prescription lenses (*in-store only, conditions apply) on 14th August 2018 until stocks run out.
Vision Direct is known for its world-leading catalogue of high end designer products, both in-store and online, including Marc Jacobs, Garret Leight, Calvin Klein and Porsche Design to name a few. To redeem the amazing offer, all customers need to do is be one of the first 100 customers to come into the store and book an eye test with Vison Direct's in-house Optometrist on 14th August 2018.
2018 is not only the year that VisionDirect.com.au takes its leap offline, Vision Direct is also celebrating its 10th anniversary operating as an international business. The store will echo the offering of the high-quality products that are available online, with the added bonus that customers can try on the styles and see how they look in real life.
VisionDirect.com.au's co-founder David Menning said: "It is a great achievement to come back to my home country and open the Vision Direct Optical Centre here in the heart of Sydney. To be able to bring Vision Direct's holistic, seamless and stress-free shopping experience with the added benefit of the best professional optometry advice, along with the latest products, style trends and innovation is a real game changer!
"To give away 100 free frames and lenses only further reinforces our commitment to providing quality products and top customer service to our loyal customers. We absolutely pride ourselves on the catalogue of designer styles available, and to be able to do this at the lowest prices, well that's just the icing on the cake."
From eye testing and examinations by qualified opticians, to shopping for luxury designer brands, The Vision Direct Optical Centre will be a one-stop-showroom, offering customers offline services with the same unbeatable, online prices. Located on George Street, the store boasts an optimised store design inspired by the customer's eyewear solution journey from start to finish.
VisionDirect.com.au is an Australian founded company established in 2008. It has gone from strength to strength and ten years on, has the largest online collection of designer eyewear in the world.
*Free frame & lenses for the first 100 customers. Conditions:
1. Frame and prescription lenses only
2. In-store stock only – not online
3. Must be willing to have eyes tested at Vision Direct Sydney Store with our in-house optometrist
4. Must have a valid Medicare card.
5. Eye tests are all bulk billed to Medicare.
6. Frames are from a selected range, for viewing in store.
7. Deal runs from 14th August 2018 until 16th August, or until 100 frames run out.
8. Customers must come to store to redeem this deal and must quote reference number 0SPECS
Sydney's Vision Direct Optical Centre
220 George Street, Sydney
https://www.visiondirect.com.au