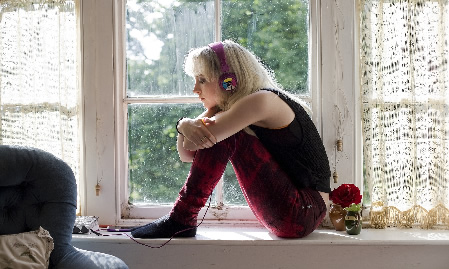 Eric Bana will participate in Q&As for his new feature film, Closed Circuit as a special guest of the inaugural British Film Festival.  The UK thriller is one of nineteen feature films confirmed to screen in the Festival, which celebrates one of the world's most illustrious and established cinema industries with an exceptional program of contemporary and classic films screening exclusively at Palace Cinemas.
From an exciting range of the latest, most eagerly-awaited new films to a selection of five quintessential classics that have forged their place in film history; from high budget adaptations to gritty biopics, the British Film Festival presents a feast of films with all the qualities we associate with the Brits – superb acting, cracking wit, earnest humanity and quality craftsmanship.
Announcing the final program, Programming director for Palace Cinemas, Kim Petalas, said,
"It's a real pleasure to have Eric as a guest. Closed Circuit is a gripping and intelligent political thriller, a genre the Brits excel at and one of many highlights of this festival.  The British Film Industry is on the verge of a new wave with film production on the increase and major International festivals screening more British films than ever before. Australian audiences have always felt a close affinity to British cinema so we are incredibly excited to co-ordinate the inaugural British Film Festival in Australia where we can showcase some of Britain's emerging talents and respected auteurs."
The British Film Festival is bookended by two highly anticipated features. Opening the Festival at a special gala event is One Chance, a hilarious telling of the rags to riches story of Paul Potts, the shy winner of the first season of Britain's Got Talent, directed by David Frankel (The Devil Wears Prada, Hope Springs). Closing the Festival is Philomena, directed by Stephen Frears and starring Judi Dench and Steve Coogan.  Awarded Best Screenplay at the Venice Film Festival, Philiomena is tipped as a hot Ocar favourite.
In 1999, the British Film Institute surveyed 1000 people from the world of British film and television to produce the BFI 100 list of the greatest British Films of the 20th century. We are delighted to present the top five of those films: The Third Man (1949), directed by Carol Reed; Alfred Hitchcock's The 39 Steps (1935); and Brief Encounter (1945), Lawrence Of Arabia (1962), and Great Expectations (1946), directed by David Lean.
Other highlights include Le Weekend, starring Jim Broadbent, Lindsay Duncan and Jeff Goldblum with a screenplay by Hanif Kureishi; Jump, an energetic look at contemporary Ireland, which was a huge hit at the Toronto International Film Festival; also from Ireland, Good Vibrations, based on the true story of Terri Hooley who opened up a record store in Bomb Alley, Belfast during the Troubles; the remarkable documentary Mission to Lars, following three siblings on their challenging quest to meet Lars Ulrich from the heavy metal band Metallica; Private Peaceful, the second of Michael Morpurgo's First World War novels to be adapted for the screen; Dom Hemingway starring Jude Law and Richard E Grant;; and the Australian Premiere screenings of The Full Monty producer Uberto Pasolini's beautiful new film Still Life.  The film scooped up four prizes at the recent Venice Film Festival including Best Director and the Art Cinema Prize for Best Film.
A British Film Festival would not be complete without a good cup of tea. As well as the Festival's gala opening and closing events, film fans are invited to enjoy high tea following screenings of Brief Encounter, David Lean's phenomenal feature written by Noel Coward with music by Rachmaninoff.
CANBERRA • 19 Nov – 1 Dec • Palace Electric
MELBOURNE • 20 Nov – 1 Dec • Palace Cinema Como, Palace Balwyn
SYDNEY • 21 Nov – 1 Dec • Palace Verona, Palace Norton Street
BYRON BAY • 21 Nov – 27 Nov • Palace Byron Bay
ADELAIDE • 22 Nov – 1 Dec • Palace Nova Eastend Cinemas
BRISBANE • 27 Nov – 8 Dec• Palace Centro
Sydney Unleashed is one of Australia's premier entertainment publications exploring the latest in lifestyle trends. From Sydney's finest restaurants, cafes and bars to the hottest in gadgets, products, and home entertainment, Sydney Unleashed is your one-stop lifestyle platform.