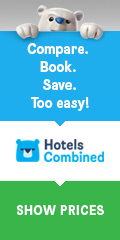 Products
2018 Christmas Gift Guide
If you haven't started your Christmas shopping yet, you've come to the right place. Check out our guide below for some ideas on the best gifts to pick up for your loved ones this year.
For the kids
Australia's most loved toy of the '90s, the original Polly Pocket, has been relaunched. Polly's upgrades include new accessories, pocket worlds and even a mini limousine fit for a mini queen. Available now from Myer and from December 18 at Kmart and Big W (RRP: $8.99 – $39.99). Lil' Gleemerz is another new innovation from Mattel that is set to be Australia's must-have toy this Christmas. Lil' Gleemerz have over 100+ reactions and the capacity to tell knock-knock jokes, answer yes or no questions, light up to the beat of music and sounds around it and play games. Available now from Big W and Myer (RRP: $39.95). 
Also for kids
Try out a variety of careers with Barbie Career Dolls, because she knows you can be anything! Try your hand at dentistry with the Barbie® dentist doll. She comes with a dentist chair, sink station and toddler patient to treat. Or sail away with Chelsea & her big sister Barbie to magical lands where the adventure never stops with the Barbie Dreamtopia Mermaid Doll. Available now from Myer, Big W and Target.
For the boyfriend
Boom Shankar's SS'18 collection introduces a range of men's Block Printed Summer Shirts, perfect for your next poolside BBQ, or backyard cricket match. The collection embraces the personality and freedom of the Golden Days, where fashion wasn't just a piece of clothing, it was a revolution. A nod to the '70s, taking us back to an era of true eclectics and a new visual language where time seemed slower and paradise islands remained unspoilt. View collection.
For the practical person
Give the gift of truly enjoying the Australian summer with Seaquatix Waterproof Cases. Whether you are hiking, camping, going to the beach or laying by the pool, take photos and videos straight from your phone worry-free and upload them to social media while keeping your valuables secure. Seaquatix is 100% waterproof up to 20 metres for two hours and is sand, dust, and snow resistant. From $54.95 plus free shipping from www.seaquatix.com. 
For the pets
PETstock's range of pet presents are the perfect way to reward your furbaby this festive season and ensure they feel part of the family on Christmas Day. There's something for every pampered pooch and puss from chew toys to treats, through to Santa hats and even personalised stockings. For the most festive dog in town, PETstock has a range of products to ensure they look their best on Christmas day. Prices range from $4.99-$6.99. Available in stores. 
For those that like a tipple
Brown Brothers Limited Edition Prosecco NV & Prosecco Rosé are vibrant, easy-drinking sparkling wines which will be essential to kick off the festivities this Christmas. Australia's #1 Prosecco and Prosecco Rosé – both featuring a limited edition sleeve designed in collaboration with Australian artist George Rose – are available from Dan Murphy's, BWS and First Choice Liquor (RRP $18.80).
For the health-conscious friend
That Hippie Co who have just launched an 100% vegan gut health range, just in time for getting those summer beach bodies ready. Their Apple Cider Vinegar Capsules are 100% natural, vegan friendly, gluten free and contain zero nasty GMOs. There is also a capsule version which is purely unrefined, unpasteurised and unfiltered that is easy to consume, making the task of taking two capsules daily with food a piece of cake. Tonics are great for supporting your gut and are easy to include in your busy, active lifestyle. That Hippie Co. offers Apple Cider Vinegar Tonic in its natural form for those who enjoy taking ACV dissolved in a glass of water in the morning. This benefits your gut and gets it ready for the day and helps reduce the feeling of bloating. That Hippie Co. have also made it easier to take care of your gut and skin health with their Collagen Booster & Prebiotics. The capsules are filled with essential ingredients that will boost your body's natural production of collagen whilst improving your gut health. View Website.
For the sparkling water lover
The SodaStream Spirit One Touch machine will create fresh sparkling water with the touch of a button. The Spirit One Touch Sparkling Water Maker is powered by CO2 and electricity and takes your tap water from flat to fizzy in seconds with 3 levels of carbonation to choose from. Spirit One Touch comes with one CO2 cylinder and one carbonating bottle so you can make your favourite sparkling drinks instantly. Exclusively available at The Good Guys (RRP:  $129).
For the Harry Potter fan
You can build a wand that responds to your very own movements?! Learn how to code with the Harry Potter Coding Wand by flicking and swishing your way through more than 70 challenges inspired by the magical Wizarding World. The wand connects wirelessly with the Kano app on your computer or tablet, tracking your movements to instantly show the effects on screen. Make toads transfigure, serpents slither, buttercups bloom and objects go boom – you'll be at the top of spells class in no time! Available now from JB Hi-Fi, Australian Geographic Stores and Telstra (RRP: $149.99).
For the party gamer 
Just Dance® 2019 is the ultimate party game with 40 hot tracks from chart-topping hits to family favorites, including "Finesse (Remix)" by Bruno Mars Ft. Cardi B, "Bang Bang Bang" by BIGBANG, "Shaky Shaky" by Daddy Yankee, and more! With Just Dance Unlimited, dance to more than 400 songs all year long. Jump in to an even more personalized experience as the game learns your dancing habits and suggests content you will like. Eight exclusive choreographies created with the help of kids' development experts to encourage healthy movement. Use your smartphone to track moves – no PlayStation® Move or Kinect needed! Up to six players can play together. Set to be one of the year's hottest Christmas gifts, Just Dance® 2019 is available now.
For the older relative
ThinOptics are the world's thinnest, lightest and toughest, foldable, reading glasses – a must-have for anyone over 45 years! An innovation in design and technology, ThinOptics slimline form and multiple storage options means your glasses are always accessible to ensure you have clear sight every time. They are also shatter proof, bulletproof and basically indestructible, featuring the most advanced optical grade lens, set into highly elastic injection moulded Nitinol frames, encased in soft medical grade silicon tubing. Affordably priced at under $40 each, now you can keep multiple pairs handy in all the places you need it the most. Forget squinting over fuzzy text messages or the menu when out to dinner, leaving your glasses behind when travelling, or endlessly fishing through your bag for those elusive specs, this ultra-convenient accessory is the last pair of reading glasses you'll ever need. Available at over 500 leading retailers nationally or can be purchased online at www.optofy.com.au
For any age
Enjoy craft and design with the kids or indulge your creative streak to create your own customised designs with the revolutionary new multi-purpose paint marker, Pilot Pintor. Available in thirteen vibrant water-based colours, Pilot Pintor can be used on a multitude of surfaces, including metal, glass, wood, fabric and ceramic, making it perfect for marking, labelling, decorating and more. The fast-drying ink is alcohol free and contains no xylene or odour, so it's suitable for all the family to use. The opaque ink will make any design pop with colour on any type of material, from smooth to rough and even dark coloured surfaces.  It dries quickly to prevent smudging and it won't bleed through paper for a picture perfect finish every time. With a super-comfy hexagonal grip and smooth-flowing tip, choose from broad tip (RRP $5.95) or extra fine, fine, or medium (RRP $4.95) or a combination, allowing you to paint, draw and write to create the design of your dreams!
We're getting into the festive spirit and giving you the chance to win one of two Seaquatix Waterproof Cases, one of two copies of Just Dance® 2019, one SodaStream Spirit One Touch, a That Hippie Co Pack and one Pilot Pintor Paint Marker Set. To enter, simply email us in 25 words or less detailing why you should win and which one you'd prefer. Winner/s will be notified via email. Good luck!